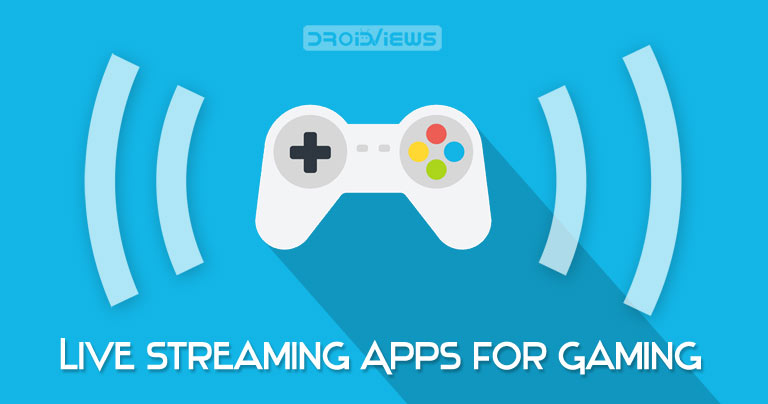 There are several apps to live-stream your gameplay on Android. However, if you're searching for the best of the best, then your search should end here. We've rounded up the best live streaming apps for gaming on Android devices that you must check out if you're looking to stream your impressive gameplay. Every app on the list is free to use hence you could try out the 5 apps listed below and pick the one that's best for you.
In case you're looking out for Android games to play which you could stream as well, then you could check out the best Battle Royale games for Android. Once you've made up your mind on which game you want to stream, you could now check out our list of the best live-streaming apps on Android to stream your gameplay.
Streamlabs
Streamlabs is arguably the best live-streaming app on Android which is why it had to be on our list. The app lets you live-stream directly to Twitch or YouTube. This means you'd be able to live-stream on the two biggest live-streaming platforms. Moreover, you even have access to filters and effects as well as widgets that you could place on your stream. Streamlabs also lets you view your chat feed and engage with your audience while streaming your gameplay.
We'd suggest using Streamlabs if you want a more diverse audience and are fine with streaming on multiple platforms. Using the app is pretty straightforward and you would be able to set up your custom live-stream layout within minutes.
[googleplay url="https://play.google.com/store/apps/details?id=com.streamlabs"]
Check out: How to Block Videos on YouTube for Android
StreamCraft
Here's another fantastic mobile live-streaming app that you must check out. StreamCraft lets you broadcast your gameplay on its platform that offers some exciting rewards. As you grow on the app, you could even host your tournaments sponsored by StreamCraft. You could even win real cash by participating in contests and events hosted on the platform. You also stand a chance to be one of the biggest streamers on the apps
[googleplay url="https://play.google.com/store/apps/details?id=com.pocketsocial.streamcraft"]
Omlet Arcade
Omlet Arcade is another popular live-streaming app that most content creators use. The application is fairly easy to use and allows you to stream to Facebook, Omlet, YouTube, and Twitch. It also supports just about every mobile game out there and it's a free-to-use live-streaming app for gaming. However, you could purchase the Omlet Plus plan which lets you stream unlimited high-quality video to multiple streaming services. You could also add a custom HUD to your stream with Omlet Plus amongst a few other benefits and added features.
Of course, the app has its currency which your viewers could choose to donate to you. Omlet Arcade also supports group voice chat thus you could team up with other streamers as well and broadcast your gameplay live.
[googleplay url="https://play.google.com/store/apps/details?id=mobisocial.arcade"]
Check out: Call of Duty: Mobile Tips and Tricks You Must Know
Mobizen Live Stream for YouTube
As the name suggests, Mobizen lets you seamlessly begin a live-stream to YouTube. The app lets you stream in 1080p with 60fps which is slightly better than a few other streaming apps currently available. Mobizen also lets you turn on or off your front-facing camera and view or hide your chatbox. One thing worth noting is that the app only lets you stream to YouTube. Therefore, if you are looking to stream on other platforms as well, you might have to check out the other apps on the list.
[googleplay url="https://play.google.com/store/apps/details?id=com.rsupport.mobizen.live"]
Nexplay
Nexplay isn't just a live-streaming app, it's a streaming platform in itself. The application lets you live-stream your mobile gameplay on its platform. The app also lets you watch videos from esports tournaments from across the world. Another interesting feature is that you can connect with other gamers in your area via the app. Unlike most other streaming services, you could even change your username an unlimited amount of times. This might be useful for those who rebrand themselves or simply want to switch things up.
Unfortunately, if you are looking for a large audience, then Nexplay might not be the best pick since YouTube and Twitch offer a much larger audience.
[googleplay url="https://play.google.com/store/apps/details?id=tv.nexusgaming.streaming"]
Well, these 5 best live streaming apps for gaming our currently the best at what they claim to accomplish. Neither of these apps runs flawlessly and you might run into a couple of issues. But that's the case with any streaming software in the market. Nonetheless, which one of these 5 live-streaming apps would you pick? Let us know in the comments below.
Read next: 5 Best War Games for Android in 2019