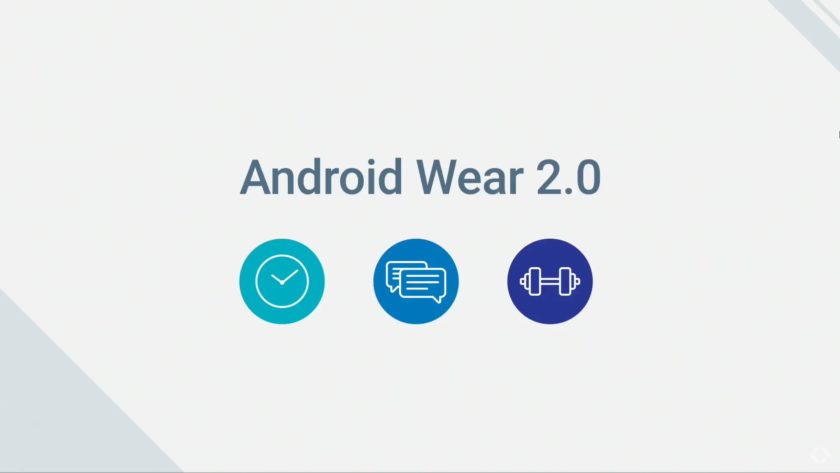 Google Wear 2.0 has been expected for quite some time now, and wearable gadget fans now finally get to try it out for themselves. The new software does not come by itself. To celebrate the occasion, Google has teamed up with one of the tech manufacturers that showed interest in wearables early on. With the help of LG, Google is bringing out two new smartwatches which will of course feature the latest software. The two new devices are the Watch Style and Watch Sport, both branded LG.
Although there are new devices coming out with Android Wear 2.0, Google has not forgotten about the rest of the smartwatches already available. They too will receive the update and all the features that it brings along. Let's take a look at what these features actually are, and why it's such a massive improvement to adopt Android Wear 2.0.
New interface
With the new Android Wear, users should forget about what the old interface looks like. It has been completely revamped and nothing has remained the same in the new iteration. Once you get the update, you will be pleased to see a fresh design and functionality.
On-watch access to Google Play Store, Google Assistant and Android Pay
One of the biggest disappointments regarding previous smartwatch efforts was how dependent those devices were on other smart devices. As flashy as they looked, they were borderline useless without a supporting smartphone to connect to. That changes with Android Wear 2.0, which brings a dedicated Play Store to wearable gadgets. With the dedicated store that only displays smartwatch items, users can now use the device more independently. There still is need of a connected smartphone for certain apps still, but now smartwatches will feel more like gadgets in their own right and not just smartphone extensions.
Another addition is the integration of Google Assistant, which has previously only been available on Google Pixel devices. With Google Assistant, smartwatches turn into something right out of an Iron Man movie, with their own private assistant always at an arm's length.
Last but not least we have Android Pay. The feature is now available on Android Wear 2.0 and it offers you the possibility of using your watch to make payments to retailers. Of course, the same requirements are needed such as your watch needs NFC and the retailer must support Android Pay.