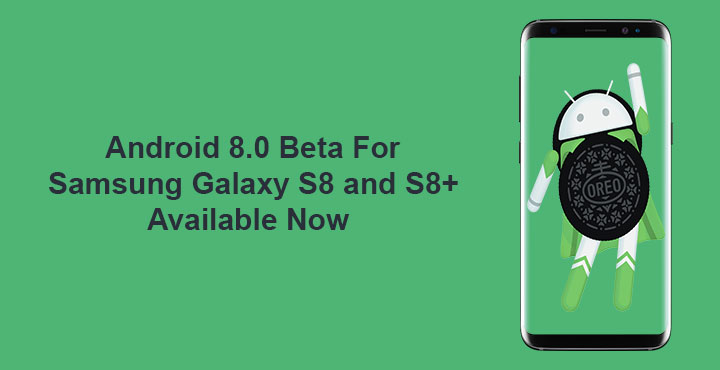 While the Pixel and Nexus owners enjoy the sweet taste of Oreo, the masses are still awaiting an update. It has been some time now since the official release of Android 8.0 Oreo. Enough time for Google to already roll out the first Android 8.1 Developer Preview. The situation is not as bad as it used to be though. Many OEMs have followed in Google's footsteps with their very own beta programs, to test out the next version of Android that they're about to roll out to existing users. After Sony and OnePlus, it is Samsung's turn today. In a blog post, the company has officially announced the Android 8.0 beta for Samsung Galaxy S8 and S8+ disguised as "Samsung Experience 9.0 Beta."
When you think of timely updates, Samsung isn't one of the names that come to mind really. For all their excellence in the hardware department, Sammy has never really impressed much with the software. Moreso when it comes to providing new versions of Android to existing hardware. Which is why it is a really big deal and a cause for excitement if you were one of the many who bought the Galaxy S8 or its twin.
It was reported that Google was working with OEM partners to ensure faster delivery of Android updates. Google also mentioned that most of its OEM partners would be rolling out Android Oreo updates by the end of 2017. That claim might actually become a reality now with the largest smartphone manufacturer joining the party.
Screenshots
Image credits: thesbros
Who can get the Android 8.0 Oreo beta for Galaxy S8 and S8+
Samsung is said to be deploying the Galaxy S8 Oreo beta program in two phases. The first phase includes the United Kingdom, North America, and South Korea and starts on November 2nd. We don't have a clear date as of yet for the second phase but we do know that it will extend the beta program to China, Germany, Spain, France, Poland, and India.
Not all Galaxy S8 and S8+ users living in the above-mentioned locations are eligible though. According to Samsung, in South Korea, the beta program is available only to users who have a device that is locked to SKT, KT or LG U+. Similarly, it is available in the USA to users on  Sprint or T-Mobile or those with an unlocked device. In the UK, it is only available to who have an "open market device" (unlocked version).
How to get Android 8.0 Beta For Samsung Galaxy S8 and S8+
Provided you meet all the aforementioned requirements, you can get your hands on "Samsung Experience 9.0" starting today.
Install the Samsung Members app from the Google Play Store if you live outside the United States. Users living in the USA will have to install the Samsung+ app instead.
Sign into the app with your Samsung account with which your device is registered.
The app will notify you when registration is available for you.
Once registered in the beta program, just go to Settings > Software update > Download updates manually to download and install the OTA.
What's New?
A Reddit user thesbros was somehow able to already download the update before it went official. He answered a few questions on Reddit regarding the update and says this beta version of Samsung's Android Oreo performs better than Nougat. According to him, the performance of the Galaxy S8 on Android Oreo beta is on par with the Note 8 or even a Pixel. The update still lacks any signs of Google's Project Treble and also lacks Portrait mode. The popup and split-screen modes still supposedly work, however. A Reddit thread confirming that Substratum still works on the Oreo beta did exist at one point but it has since been deleted. So the jury is still out on that one.
The Oreo update is about 1.4 GB in size so you might want to download it over WiFi. Furthermore, a beta software might not always work like you want it to. There can be bugs and errors like you'd expect on a beta software. Here's the full changelog for the beta update (via SamMobile).
Source: Samsung