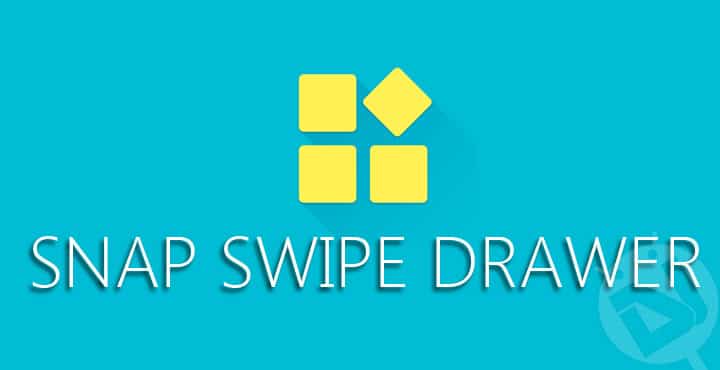 Widgets are an integral part of Android and are available since the inception of the OS. Widgets put important information on your home screen and makes performing a task easy. Take weather widgets, to-do widgets, or calendar widgets, for example, these widgets clearly make the task easy and boost your productivity. But these widgets also clutter up the home screen making it look like everything is forced in one place. I don't like that. I like my home screen clean and simple.
I don't know if I have ever mentioned this here or not but sometimes a simple idea turns out to be an awesome app that becomes a part of your everyday activity. That app, my friends, is Snap Swipe Drawer.
Snap Swipe Drawer adds widgets to your pull-down notification drawer making it easy to access widgets from any screen. The process of using widgets become as simple as that of checking notifications.
The app is free to download so there is no loss or harm in at least trying it once. Upon launching the app for the first time, you'll see an empty page with a Floating Action Button (FAB). Taping the FAB will list all the widgets in your phone. Tap on the widget to add it in the pull-down notification drawer. On the main screen of the app swipe the widgets left or right to remove them from the notification drawer.
Tap the three vertical dots on the top right and select "Preference" from the menu to customize the app. Although the customization is very limited it does offer a few good settings there. For instance, you can switch the activation area of the app between left, right, and center. By default it is set as right, so swiping down from the right of the status bar will reveal the widgets but swiping down from the left or center of the status bar will reveal the notification panel. This app also works on the lock screen, that's a plus point.
The only catch here is that the free version is limited to three widgets only. You need to buy the premium version through an in-app purchase to place unlimited widgets in the notification panel.
It is a simple concept that is executed so perfectly that it made me think why Google hasn't made it a default part of the OS yet. You must be thinking that I'm praising this app way too much but you must try it first for a few days to realize its importance. If you heavily rely on widgets for getting your tasks done then download it right now, I bet you'll love it.