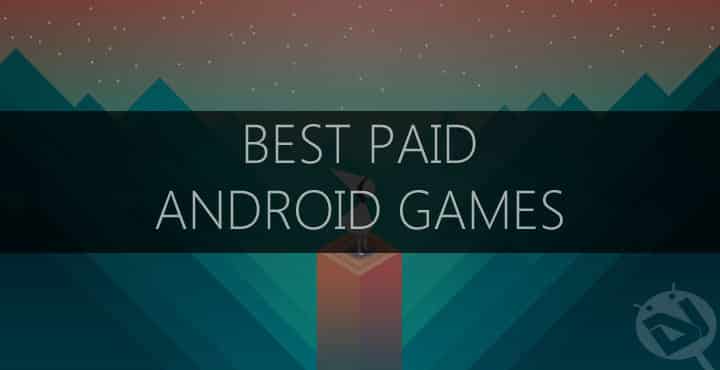 Ah, games! Google play store has got tons of games – both free and paid. No matter what category of games you like – arcade, adventure, sports, puzzle, RPG, trivia, etc. – all type of games are available there.
The mindset of Android users has improved now and most of us are willing to pay for apps or games instead of simply side-loading them. I hope you are one of such users, and if not, you should start paying for the stuff since it encourages the developers to develop more awesome games and apps.
This time of the year is a good time to create this type of list since most of the games are available at a huge discount in the year end sale. Here are 7 games that I think are worth paying for.
Disclaimer: There are lots of awesome paid games available in the Google Play store and it is not possible for me to mention each and everyone of them. The games that I'm including in this list are those which I or my friends have already played.
1. Monument Valley
Monument Valley is one of my favourite games. It is quite different from other games mainly because of the awesome levels and the way those levels are solved. Everything looks and feels like an illusion. The architecture of this game is simply mind blowing.
In this game, you have to guide a princess, Ida, through mysterious monuments.
I won't be lying when I say it is the most beautiful game I've ever played. If you are willing to spend a few bucks for a game and you like puzzle games then this should be your first choice.
2. Leo's Fortune
Another beautifully crafted game, Leo's fortune. In this game, you have to guide a fluffy ball like creature named Leopold through beautifully designed 20+ levels. His goal is to recover the treasure in the form of gold coins that is stolen from him.
Controls are super simple – swipe right and left to go in that direction, swipe up to jump – that's it. The game effectively tells an engaging story. I think it's a game that totally deserves your money.
3. Prune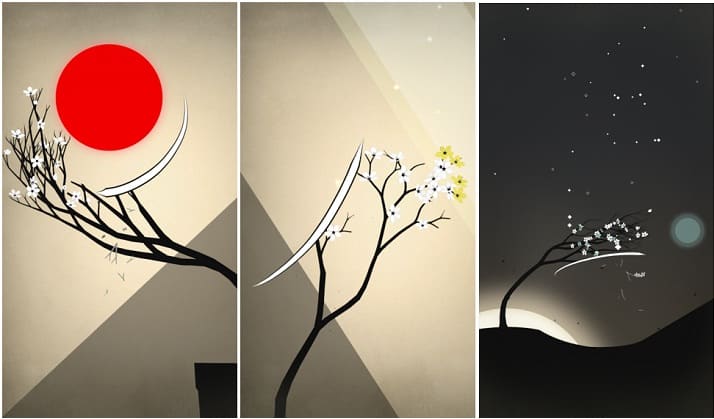 I'll start by saying that Prune is way different than anything you have ever played. It is a relatively new game and you might not know about it. It's a combination of simplicity, gorgeousness, and uniqueness. It's a work of art.
The game is something like this – you swipe your finger upwards to grow a tree. Once it starts growing, it'll also start sprouting branches. Trim off a few branches to help it grow more, but don't cut off the branch completely otherwise it won't grow. Your goal in each level is to grow a certain number of flowers but getting in contact with light. The zen-like theme takes this game to a whole new level.
4. Limbo
If you are a PC gamer you must have played, or at least heard about, Limbo. It is an amazing platform game created by Playdead. Recently this game was ported to Android.
In this game, you have to guide a boy through the dark forest filled with a dangerous environment and deadly traps as he searches for his sister.
The soundtrack matches the gameplay. It gives an eerie feeling, and the black and white presentation with a touch of light makes it a must play game.
5. Framed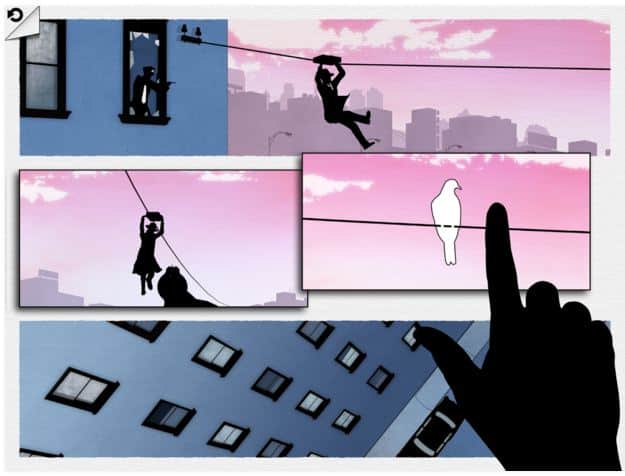 If I say Framed is one the best game I've ever played I won't be lying. It's awesome. Probably the only game of its kind.
It is a lot like a comic book. Here you rearrange various comic book panels in the correct order so that our thief can make it to the end without getting caught by the cops.
Framed will surely help you polish your puzzle skills and could be considered one of the best puzzle game of 2015.
6. Blek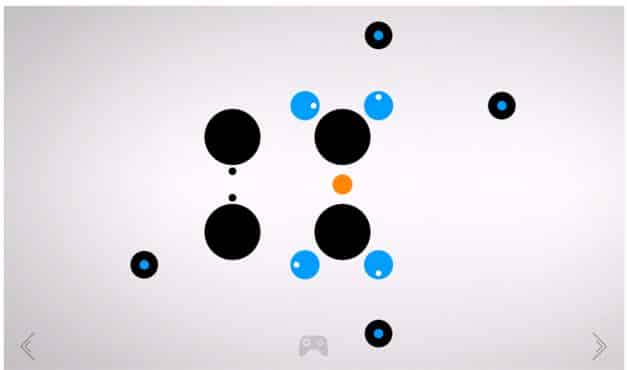 Blek, launched in 2013, is still one of the best game I've ever played, be it mobile or PC. It's brilliant, creative, mesmerizing, and what not. I'm out of words to praise this game.
In this game, you guide a snake like creature (which more looks like ink or line). On the screen, you'll see a few colourful dots and a lot of black dots. Your goal is to get the line in the coloured dots without touching the black dots.
It is more like unleashing your creativity – like doodling. You just create or doodle a path, sit back, and watch as it follows the path you doodled. If the line hits the left or right side of the screen it'll bounce back and keep going.
Go to the Google play store and buy this game immediately if you like the games that make you think really hard.
7. Minecraft
No introduction needed here. It is the LeBron James of Sandbox gaming. BUY IT NOW if you are into the sandbox and survival kind of games.