You spent a lot of money on your phone and probably spend a few bucks to buy some apps or games once in a while. Do you know that you can earn real cash and rewards from using certain apps? All you have to do is completing some easy and small tasks like grocery shopping or checking out a new line of clothing, watching trailers, taking photos, and meeting new people. Of course these tasks will not make you insanely rich but they sure are capable of buying you a coffee or a pizza. Sound interesting? Then, you really should check out these 10 apps that will earn you real cash and rewards (gift cards and redeemables).
Disclaimer: Always read the privacy policy when downloading apps that help you make money. While, for the most part, apps downloaded from the Google play store are fairly safe because of Google's security measures, some of these apps might take some information that you would not like to share.
1. Google Opinion Rewards
With Google Opinion Rewards you earn Google play credit by completing surveys. You'll receive a notification whenever a new survey is available, and you just need to spend a few minutes answering few questions. Once you have completed the survey, you will earn some credit that can be used in Google play store to buy apps, music and other things. It's worth noting that many of the surveys have a deadline for completion, so make sure you don't wait too long to complete them.
2. Surveys On The Go
It is a survey app that pays you for sharing your opinion. You'll get notified when a survey is available for you. Each survey takes only few minutes. Survey On The Go lets you rank courtroom, political and consumer advertising or videos, score graphics and outdoor billboards, give your opinions about the major issues of the day all while you're getting paid.
3. MintCoins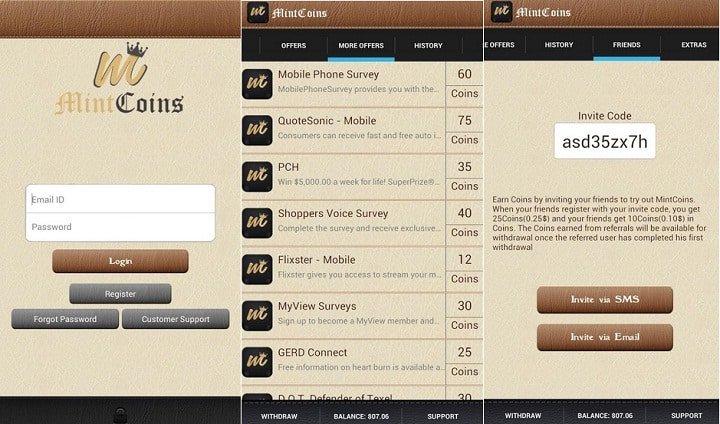 MintCoins let you earn hard cash instead of store credits. You can earn money y completing simple tasks like watching video advertisements, downloading free apps, completing surveys, playing free games, subscribing to websites, etc. There are many high paying offers you can earn from and everything you earn can be cashed out through PayPal. Minimum cash out is $1.
4. Pact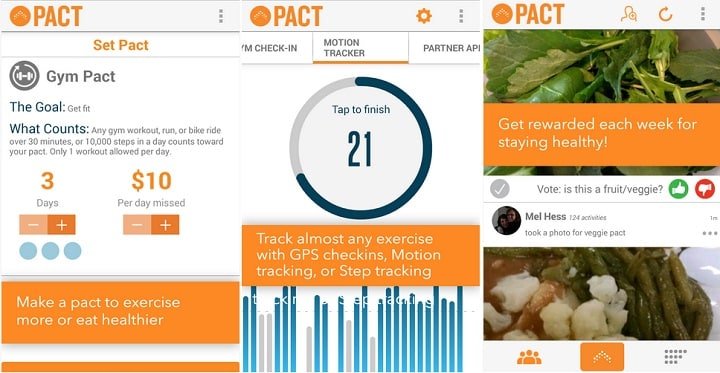 Pact is a bit different than other apps in this list. In this app you need to make a health related pact, put some money on the line, and stick to the pact that you made. This app will motivate you to stay active as if you don't you'll lose your money. The gist is – if you fail to keep the pact, you lose money and if someone else fails you keep the pact, you get money.
5. AppTrailers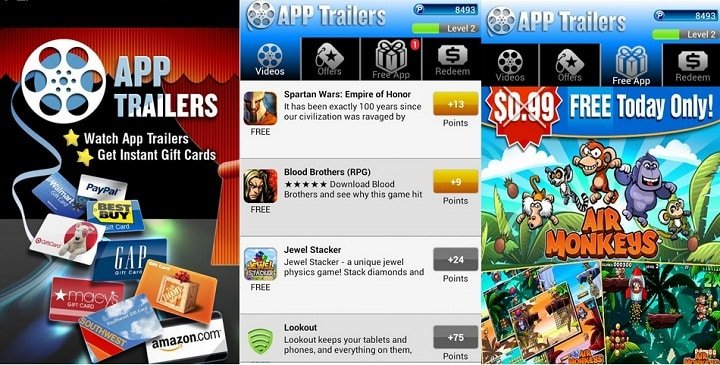 AppTrailers lets you watch video trailers of new apps to earn points. Besides watching video trailers, you can also try the app and game demos for increased revenue. You can redeem the earned money via PayPal or use it for buying stuffs from websites like Amazon.
6. BookScouter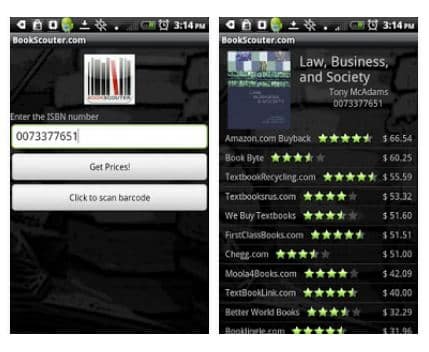 Via BookScouter you can sell the books that you are not using anymore. Simply scan or enter an ISBN number and instantly compare buyback prices from the top book-buying websites across the Internet.
7. Rewardable
Rewardable lets you earn money for collecting data and providing insights on products, services and store conditions. Do as few or many tasks as you'd like.
Successfully completing tasks builds your status resulting in access to more and higher paying tasks. These tasks may take up to 5 to 10 minutes and can pay up to $20. You can also get some bonus if you share it with your friends.
Have you discovered any other effective app that you can use to earn money? What do you think is the best Android app for making money?