With hundreds of apps getting added every day to the Google play store, finding something different and useful could be quite overwhelming. But that doesn't mean you just stop trying new apps, I mean, who knows, you might find one that, later, becomes your favourite app.
Fear not, as this is where we come in the play. We religiously go through the Google play store every day to find some of the best apps and games that you might miss out. So without any further adieu, here are 5 useful Android apps that you must try as soon as possible.
CTRL- F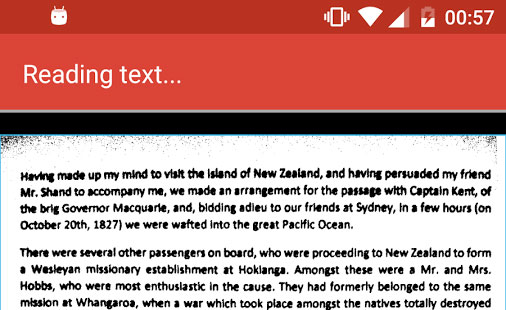 You must know what CTRL+F function does in a computer, right? It lets you search words in paragraphs. That's exactly what this app does – it, first, scans the document to grab the text from it and turn it into digital format. Once it is done, you can just search for any word you are looking for. The idea seems cool and I think it can surely help a lot of people.
CTRL – F is completely free to use and does not come with any ads. It can search any printed document and it also lets you export the document as a PDF file. Plus, it can search texts in over 50 different languages.
On Time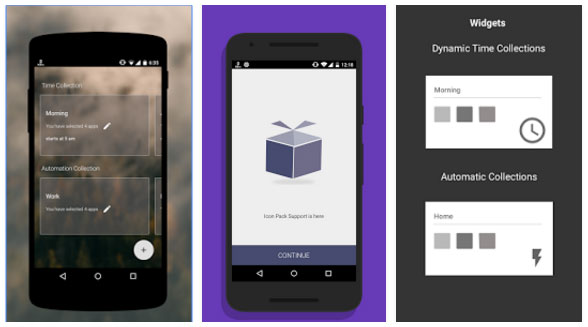 On Time is a dynamic widget that shows you different apps at different times of the day. Since you get to choose what apps you want to see and you can be assured that no unnecessary apps will be available on the home screen. You just set the time and select the apps, and it will take care of everything. For example, you can select news apps and Gmail for morning, games and social media apps for afternoon and music player for night.
Stitch It!
Stitch It! has been a very popular app on iOS for quite some time and it has finally been brought to Android. Stitch It! allows you to create one seamless image of a text message conversation so that you can share it via WhatsApp, email, Facebook, Twitter, Reddit, Tumblr, or anywhere else on the internet. In short, it lets you join multiple screenshots and make it into one.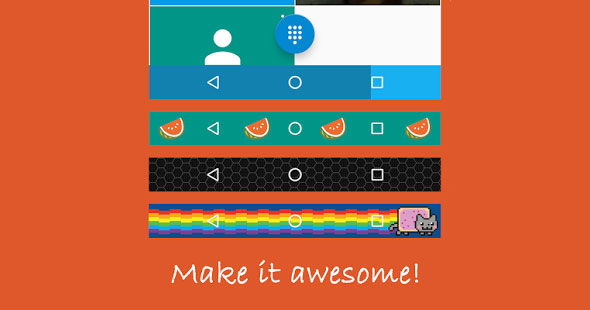 Navbar Apps is a pretty interesting app and probably one of its kind. It lets you customize the navigation bar of your Android device, without the need of rooting it. You can change the color of your nav bar, add backgrounds to it, make it change color as per the app being used. You can also add some information in you nav bar. Currently, you can only add battery level which looks pretty awesome.
Recurrence
Recurrence is a minimal notification reminder that many can make use of. It is pretty simple to use and has an easy to understand user interface. You just have to write the task that you want to be reminded of, set the time, and save it. Recurrence will remind you via a notification about the set task at the set time. Quite simple and intuitive.