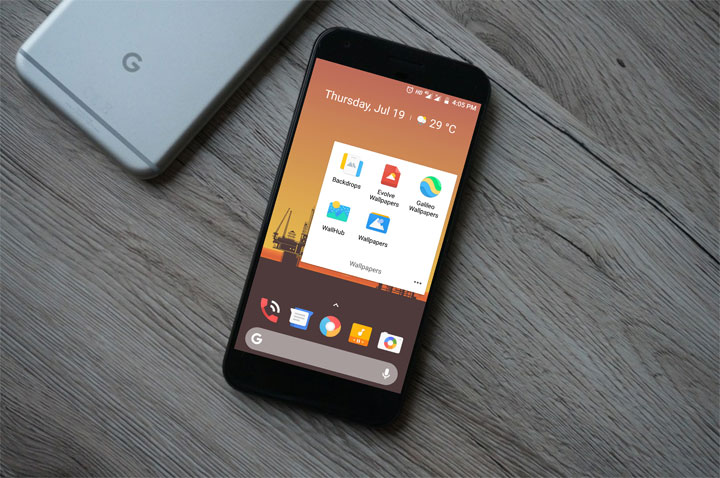 If you are a regular reader of DroidViews, then you already know we are big fans of customization. Whether it's icon packs or wallpapers, we love tinkering with every aspect of our devices. I, personally, keep changing my icon packs and wallpapers from time to time as it makes my device feel fresh. In this article, I'm sharing all of my sources I use for finding new and awesome wallpapers. Here is a list of 5 of the best Android wallpaper apps you should try.
Backdrops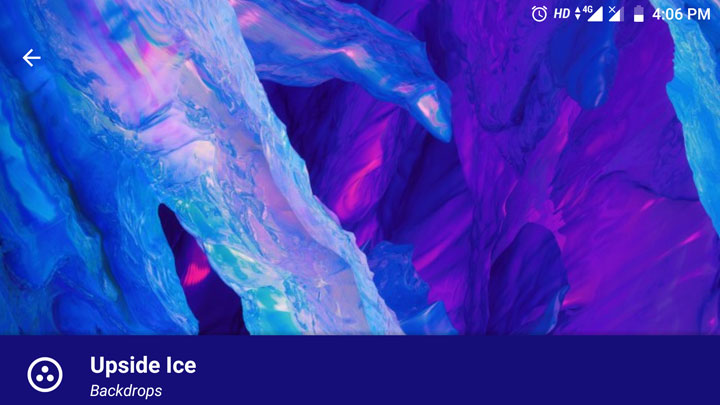 Backdrops is probably the best wallpapers app for Android. It is used by thousands of people daily and it has some of the best wallpapers I have ever seen. And, it gets updated with new wallpaper frequently – just in time when you start getting bored with your current wallpaper.
The other cool thing about Backdrops is its community section. Swipe right from the main screen and you'll see tons of awesome wallpapers submitted by the users. You get a lot of value from the app without even purchasing the pro version.
Pro version? Yep, even though Backdrops offers hundreds of wallpapers for free, it stores plenty of exclusive wallpapers for its premium users under various categories like AMOLED, Earth, etc. And, not only that, opting for the pro version will also remove ads from the apps and allow you to save the wallpapers on your device.
[googleplay url = "https://play.google.com/store/apps/details?id=com.backdrops.wallpapers"]
Walli – 4K, HD Wallpapers & Backgrounds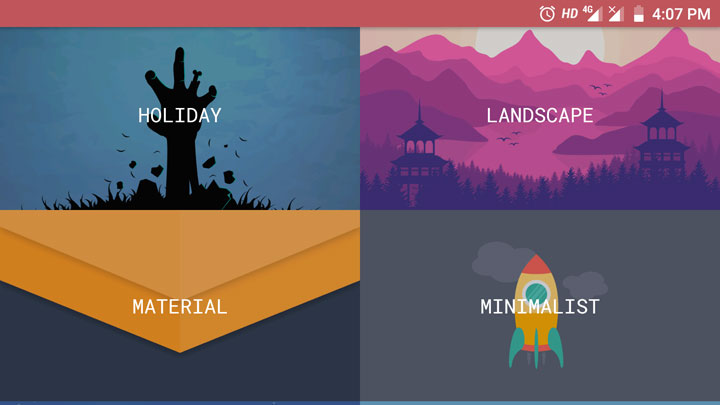 Walli has been a long-time favorite of mine and deserves a place among the best wallpaper apps for Android. It has more than 170 high-quality vector style wallpapers. The wallpapers are divided into various categories like Material design, Cities, Space, Landscape, etc.
Walli – 4K, HD Wallpapers hasn't been updated since early 2017. Still, it's one of the best Android wallpapers apps in the Google play store.
[googleplay url = "https://play.google.com/store/apps/details?id=com.shanga.walli"]
Galileo – Earth Wallpapers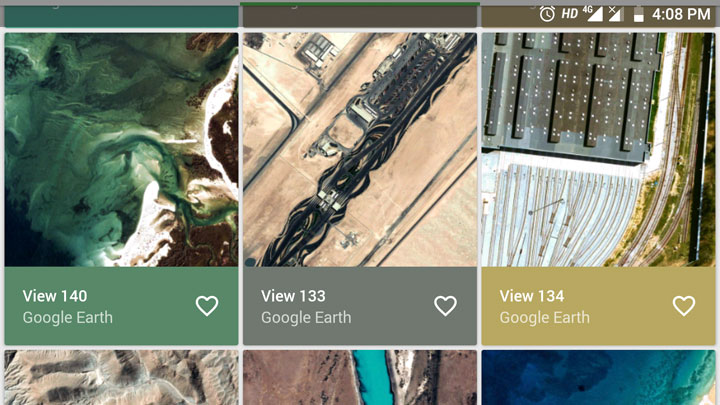 Galileo is my go-to source for Earth wallpapers. It has more than a hundred wallpapers of our planet Earth. With this app, you can see the beauty of nature with gorgeous and high-resolution photographs; and use them as your device's wallpaper. It categorizes all the wallpapers in multiple categories like Cities, Coasts, Deserts, Fields, Mountains, and Seas. The app is completely free to download and doesn't have any kind of ads.
[googleplay url = "https://play.google.com/store/apps/details?id=com.dosartsgalileo.walls"]
Google Wallpapers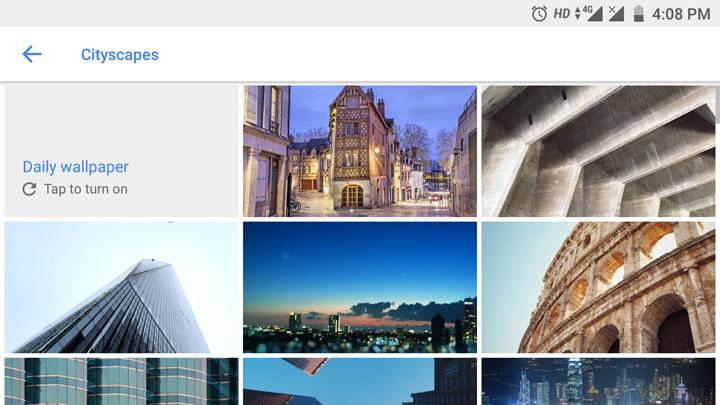 The wallpaper app by Google is pretty good. It has tons of awesome wallpapers and photos clicked by various photographers. It also has a few vector wallpapers from another wallpaper app called Walli. So, it is more like a collection of wallpapers collected from various sources rather than a source of exclusive wallpapers like Evolve Wallpapers. Still, it has a lot of wallpapers that would really look good on your device.
One cool feature of Wallpapers app is the ability to automatically change your wallpaper on a daily basis.
[googleplay url = "https://play.google.com/store/apps/details?id=com.google.android.apps.wallpaper"]
Wallhub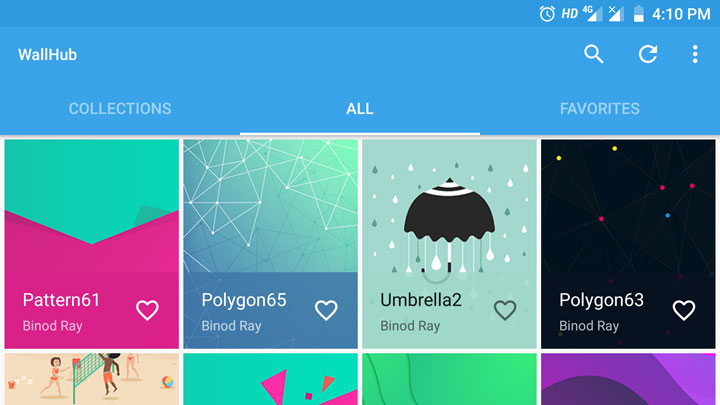 Wallhub is my current favorite wallpaper app. It has more than 600 high quality minimal and abstract wallpapers. I've been using it for a few months now and I love it. It is undoubtedly one of the best Android wallpaper apps you can find in the Play Store.
The designer is really creative and shares my love of minimal vector wallpapers; and, as a result, there's not a single wallpaper that I don't like. The wallpapers are divided into different categories like abstract, minimal, liquid, material, etc.
Wallhub has both a free and premium version. The free version doesn't show any ads. However, if you want to download the wallpapers onto your device, you'll have to opt for the premium version.
[googleplay url = "https://play.google.com/store/apps/details?id=com.Hastamev.WallHubFree"]
Other than the best wallpaper apps mentioned above, I get some of my wallpapers from a few Google+ communities like Android Wallpapers, Absolutely Wallpaper Collection, and Mobile Walls by JFL. If you love stock wallpapers, you can download thousands of HD, Full HD and QHD wallpapers from our wallpaper section. The icon packs I use also have some awesome wallpapers which are specifically designed to match the icons in the pack.
So, that's all of the sources I use for wallpapers. If you, too, have a few apps or sources that you prefer over the others, tell us about them in the comments section below. Try these best Android wallpaper apps and let us know if you love them!