There is no denying that everyone wants to stay healthy, but very few are doing what it takes to achieve that. If you're looking to lose some weight or stay healthy, and you don't know where to start, we've got you covered.
Your Android phone has a lot of apps that can help you get (or stay) in shape. So resist that game you play all day long, get out there and get fit with the help of these four tips.
1. Get The Information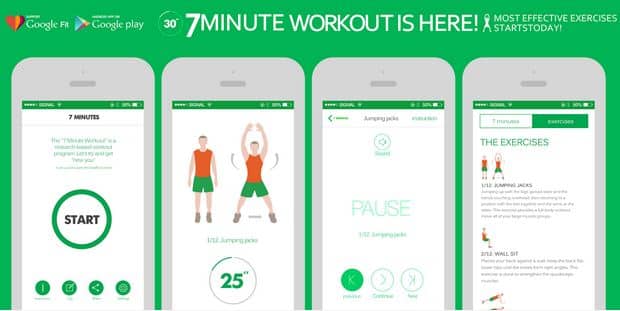 First thing that you should do is to get all the information regarding ways to stay healthy, different exercises, kind of food you should eat, and all that stuff. First app that you should try is Runtastic Health Myths & Facts; as the name suggests this app will clear all the myths you have regarding fitness, nutrition, diet and health providing you accurate knowledge.
Apps like Nike Training Guide & 30 Day Fitness Challenge will help you learn about all the exercises that you can do to stay healthy and keep you motivated when you feel like quitting (which happens a lot, at least with me). Both apps have a lot of exercises (varying from beginners to experts) and teaches you how to perform those exercises effectively step by step.
Another thing that you need to keep track of is your intake. What you eat is important if you want to stay healthy. Apps like Lose It and Fooducate let you set a healthy calorie intake each day and notify you when you've reached your maximum intake point. Both apps let you keep a record of everything you eat and all the exercises you have performed. Keeping track of such things will surely keep you motivated.
If you are not looking forward to losing weight and just want to be more active, you should check 7 Minutes Workout app. All the exercises included in the app can easily be performed within seven minutes and are scientifically proven to aid weight loss & improve cardiovascular function. It is based on HICT (high intensity circuit training), this training includes a series of exercises performed back to back with little to no rest in between.
2. Track Your Steps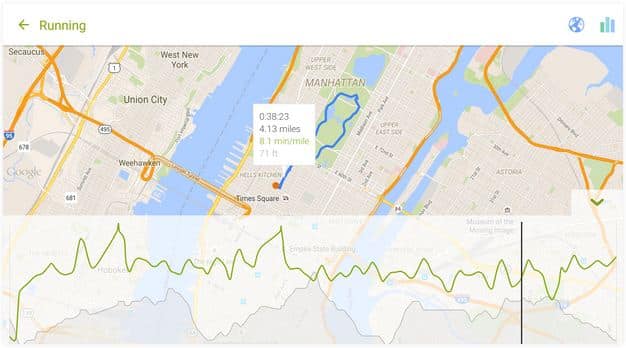 Running is important. Keeping track of your run is fun. If you want to track your everyday run, apps like Runtastic, Endomondo, Map My Walk, and Runkeeper let you do so. All of these apps let you keep record of your run via GPS and give you very detailed information like the distance you covered, time taken, your average speed, calories burned, and heart rate (you need a heart rate monitor for this function to work).
3. Stay Hydrated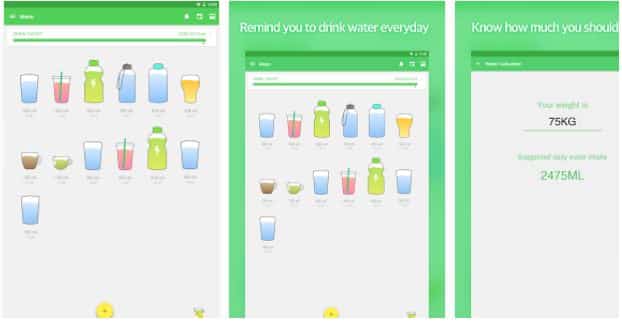 It is important to drink enough water everyday, for both weight loss and general well-being. But it is really easy to forget the amount of water you have drunk.
Water Your Body lets you keep track of your water intake and notifies you when it's time to drink some water. After installing the app, you need to enter your weight and it will help you determine how much water your body need everyday. When you are finished drinking a glass of water, record that in the app. This way you will know how much more water you need to drink to reach your daily intake.
4. Sleep Better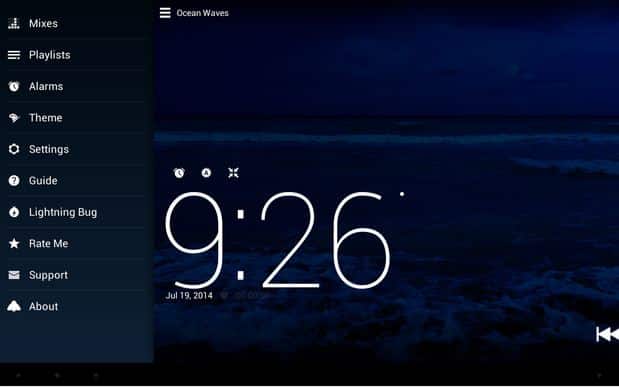 After a day of hard work it is important that you sleep properly. A proper sleep will give you all the energy you'll need the next day. There are certain Android apps that can help you sleep. These apps create a certain atmosphere around you by playing unique sounds which are really effective in case you are not able to sleep or just want to relax. Some apps that DroidViews recommends are Pzizz, Lightning Bug, and Ambio.