You know what's cool about Android? Customization. No matter which Android smartphone you own, it will always be better than the competition Operating System in terms of customization. You can change eaWallpaper Appsch and every aspect of your device. We have already told you about tons of amazing customization methods like custom launchers, icon packs, wallpapers, ringtones, and even custom ROMs.
One of the easiest ways of keeping your device fresh is by changing wallpapers frequently; and if you have Action Launcher 3 Pro, you will get a completely different color scheme every time you change the wallpaper. So with that in mind, here are 4 amazing wallpaper apps that will surely freshen up your Android smartphone.
Primu Walls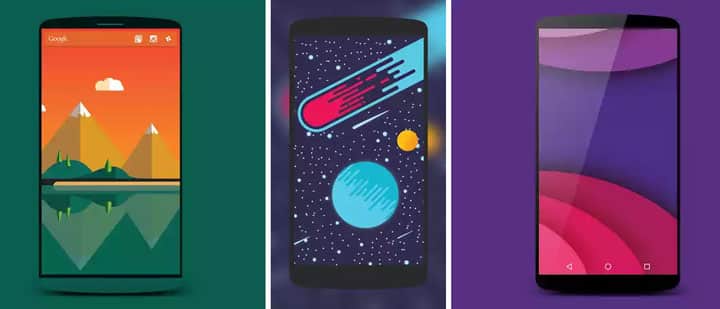 Wallpapers in this pack are amazing (super/mega amazing?). It contains more than 250 high quality (2K) wallpapers which are highly detailed and will fit any device. It comes with Muzei support and also has support for Pushbullet channel notification when new wallpapers are added. All the wallpapers can easily be saved in your device.
JKWalls
JKWalls, by Justin Kruit, contains dozens of high quality and original material design wallpapers. All the wallpapers in the pack are very clean and eye catching. If you are looking for some fresh material style wallpapers, then look no further.
WallArt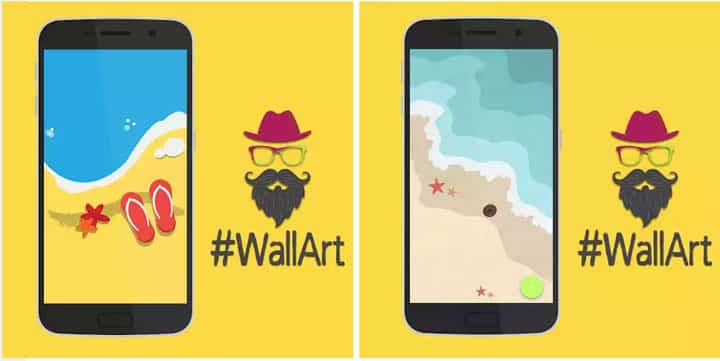 Ah, another awesome pack by another awesome designer, Binod Ray. I am a fan of his work, especially Shadow Themes icon pack. Anyway, WallArt has tons of amazingly high-quality wallpapers. The effort put into making each wallpaper can easily be seen here as all the wallpapers are highly detailed, colorful, minimal and clean.
All the wallpapers are in 2K resolution and are hosted in the cloud. These wallpapers can easily be downloaded and saved in your device. Go ahead and try it once, you will surely see something unique and awesome.
Wallpapers Art
Wallpapers Art is another awesome wallpaper pack that contains some really amazing high-quality wallpapers. The app is divided into various categories like superheroes, minimal, gaming, digital, low poly, hipster, anime, and abstract. It contains wallpapers collected from various sources like free stock photos websites, while some wallpapers are user submitted. The app gets regularly updated with stunning wallpapers, so give it a try.
There you have it guys; with this article, my 3 part series on amazing wallpaper packs comes to an end. I hope you find the apps mentioned in all 3 of my articles useful. With that said, if you are still confused with which ones to use, I'll suggest you to buy Evolve, Primu, ARTEGO, or WallArt. Trust me, you won't find better.