One of the easiest ways of keeping your device fresh is by changing wallpapers frequently; and if you have Action Launcher 3 Pro, you will get a completely different colour scheme every time you change the wallpaper. So with that in mind, here are 4 amazing wallpaper apps that will surely freshen up your Android smartphone.
Zurine Wallpapers
Zurine Wallpapers contains some of the best material design wallpapers you'll ever see. As of right now, it has 52 high-quality material style wallpapers. All wallpapers are stored in the cloud and can be saved in your device. All wallpapers in this pack are in portrait mode and come with a 3144×2360 resolution; so it might be difficult to set the full wallpaper as your background unless you have a QHD screen.
Spacious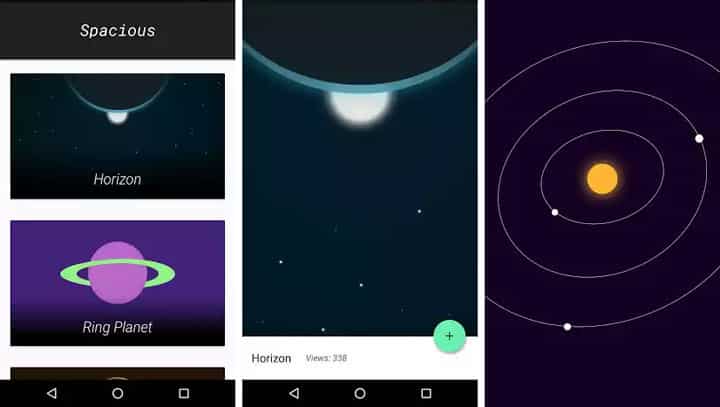 Spacious contains some of the best space-related wallpaper you'll ever see. All wallpapers are very minimal and clean. Although the quantity of wallpapers is less, the quality is top notch. One thing I liked a lot is that you can see the wallpapers in full screen as it gives you an idea of how the wallpaper will look on you home screen without actually changing the wallpaper.
Backdrops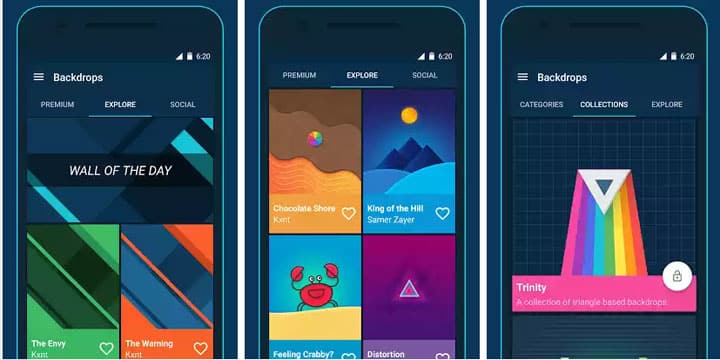 Backdrops is everywhere these days. Almost everyone I know is using it and they have good reasons to do so. Backdrops contains tons of amazing and high-quality original wallpapers divided into a number of categories. You can upload your own original work to share it with the community. It also has features like the wall of the day and premium walls which contain some extra, unique and high-quality wallpapers.
FlatWallpapers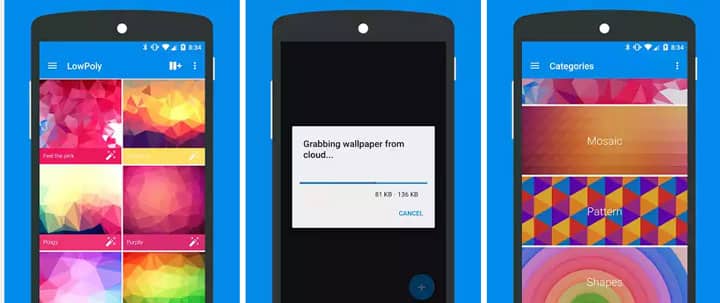 FlatWallpapers is pretty old. I remember using it when I got my first Android phone a few years ago. But it still gets updated once in a while and has some amazing collection of wallpapers. All the wallpapers are flat and minimal and are in QHD quality. There are 336 wallpapers in total, divided into various categories like circles, colors, flat, galaxy, landscapes, patterns, texts, shapes, etc.