Do you know what's cool about Android? Customization. No matter which Android smartphone you own, it will always be better than the competition Operating System in terms of customization. You can change each and every aspect of your device. Using the amazing wallpaper apps mentioned below, you can get cool and minimal wallpapers easily.
One of the easiest ways of keeping your device fresh is by changing wallpapers frequently; and if you have Action Launcher 3 Pro, you will get a completely different color scheme every time you change the wallpaper. So with that in mind, here are 4 amazing wallpaper apps that will surely freshen up your Android smartphone.
Retrome Wallpapers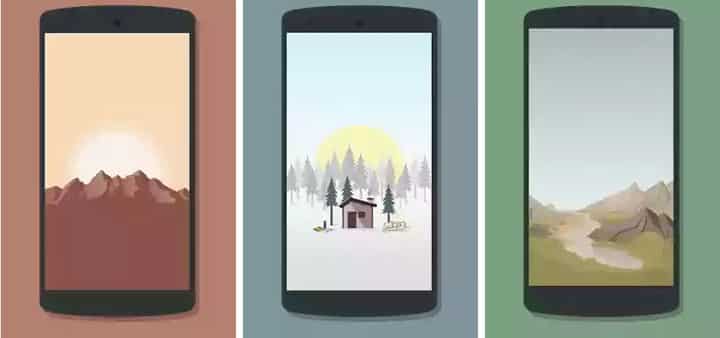 Retrome Wallpapers comes from the developer of Evolve Wallpapers (which is my favorite wallpaper app), DaviidH. Retrome comes with 220+ awesome wallpapers. Each wallpaper boasts a resolution of 3K, so it will look crispy clear on your home screen no matter which device you have. All wallpapers in this app are given a retro touch (brown-ish?), hence the name – Retrome. All wallpapers are stored in the cloud and are in portrait mode, so this app is not suitable for tablets. Wallpapers can also be stored in local storage.
1 Color Background: Simplicity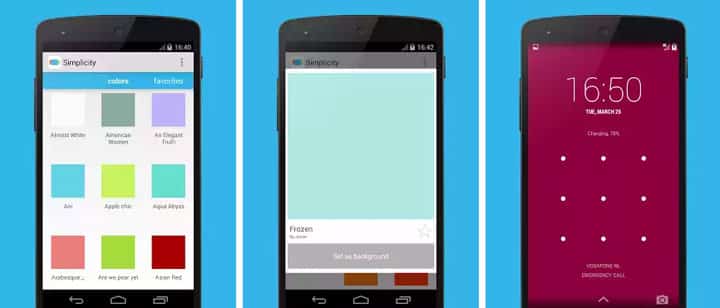 This app is for those who love solid color wallpapers. It contains hundreds of solid color wallpapers that can be easily set as your home screen's wallpaper. As its Google play description reads "Bring simplicity back to your home screen. Set a solid color as wallpaper for your phone or tablet with just enough style. Create your simple yet elegant one-color wallpaper. Simplicity helps you to create minimalist and colorful backgrounds easily." It surely is a good choice if all you want is a solid color as your background. Try this amazing wallpaper app and you'll love it.
[googleplay url="https://play.google.com/store/apps/details?id=com.madrabbit.simplicity"/]
ARTEGO Walls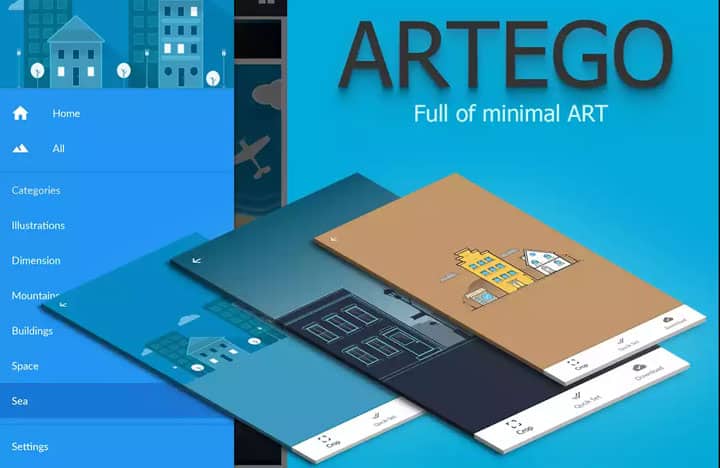 ARTEGO is one of the best wallpaper apps for Android I have ever seen. It's right up there with Evolve wallpaper when it comes to artistic abilities. It has more than 120 awesome highly detailed full HD wallpapers. All the wallpapers are stored in the cloud, so the app size is small and it requires an Internet connection to work. It only contains wallpapers in portrait; so don't buy it for tablets.
Papers.co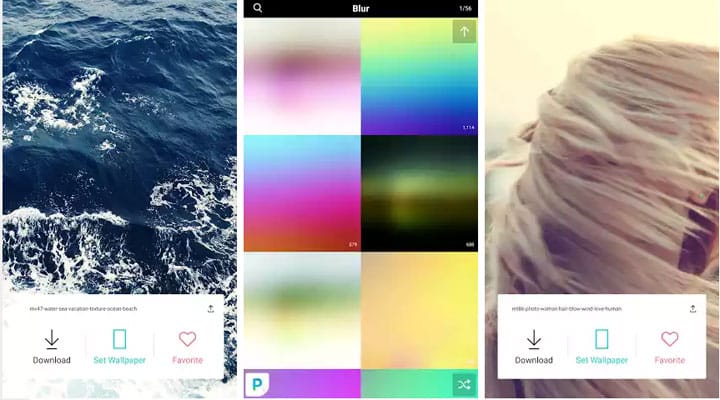 Papers.co is the Android app for accessing the famous wallpaper website of the same name. It has an easy to understand User Interface. It gives you access to 4000+ beautiful handpicked wallpapers which are categorized for easy identification. Papers.co  is one of the most amazing wallpaper apps out there.