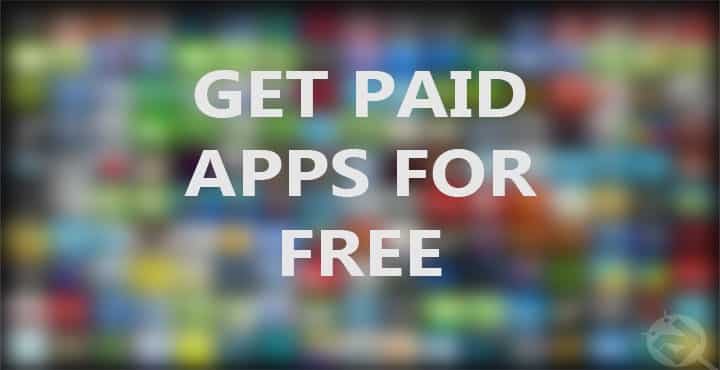 Keeping track of apps in Google play store is difficult since hundreds of apps are added every day – both free and paid. Here, at DroidViews, we love apps. But what we love more than that is paid apps being given away for free.
Stop App Piracy; Buy What You Want
We do not support or encourage app piracy because we believe that it hurts the developers as well as the whole Android ecosystem. Pirating apps discourage the developers from developing more awesome apps. Most of the Android users don't like to pay for the apps which, I think, could be the main reason why developers prefer Apple's app store more than Google play store. I'm no Apple fanboy but one thing which I like about them is that they are willing to pay for what they use.
There are a lot of ways to get paid apps for free without pirating them or for very less than the usual price. Google play store is giving heavy discounts on some of the most popular apps and games currently, I bought a few games and you should too.
Here are 3 sources from which you can get paid apps for free without supporting app piracy.
Google Opinion Rewards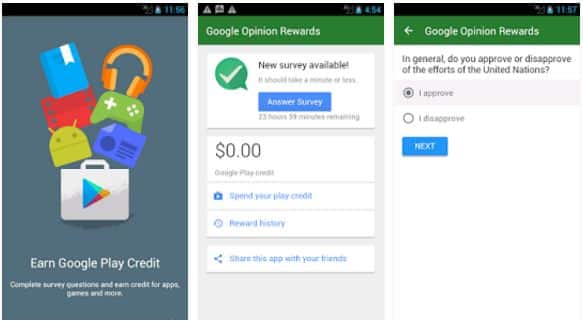 Google Opinion Rewards is a survey app developed by Google. Once installed, you can get Google play credits for taking up a survey and answering a few questions. Before you dive in you should know that taking surveys won't give you tons of dollars every day. Each survey can give you around $0.10 to $1 and the amount of surveys you get is also not fixed. Sometimes you may get 2-3 surveys in a day and sometimes no survey for 2-3 days, that's how it works.
Although if you keep patience you might be able to earn enough money to buy an app in a week or two.
As for now Google Opinion Rewards is only available in USA, UK, Australia, and Canada.
Amazon Underground
If you have ever tried to get paid apps for free then you must have heard about Amazon app store. Earlier it used to provide one paid app for free every day. Now that service is not available anymore but instead of that, we have Amazon Underground.
Amazon Underground lets you download paid apps for free along with unlocked In-app purchases. You are not limited to one app a day anymore, you can download as many apps and games as you want.
Make sure to enable "Unknown sources" in the settings option in your phone.
How do the developers benefit from this? Amazon pays the devs based on how many minutes you use their apps. This, for sure, encourages devs to provide their apps for free.
Amazon Underground is only available in the USA for now.
You can download it from here.
Free App of the Day Services
This is the method I use to get paid apps for free. There are many services which inform the users about the paid apps that have gone free for a day or have got a heavy discount.
The app that I use is called AppGratis. You'll get a daily notification from AppGratis about the apps that have gone free. The devs work hard to find out the latest free or discounted apps and test them so you can get a proper experience.
If you want paid apps for free immediately download AppGratis. You might not get the app you are looking for instantly but who knows one day the app you want may get listed there.