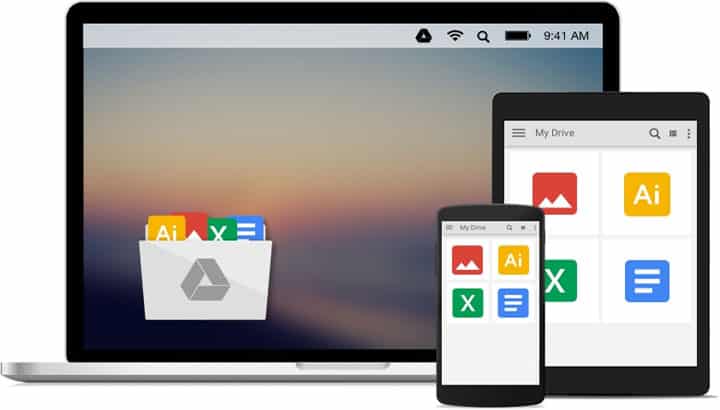 I don't know since when but I live and die by the Google services – be it Gmail, Keep, Photos, Hangouts, YouTube, Maps or Drive. I use number of services offered by Google to organize or manage my digital life.
Google Drive is awesome and probably the best cloud storage service. Even though it's not one of my most used Google service, I do use it often, mostly to store and back-up all of my important files. Since I use it a lot, I've come to find out some tricks that you might not know already. So without any further ado, here are 3 tricks that I think might come handy from time to time.
1. Using Google Drive As A Document Scanner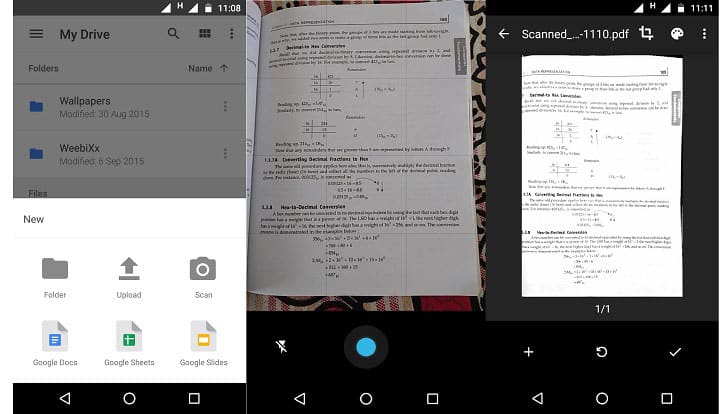 I bet not many of you know this, but the Android app for Google Drive can be used as a document scanner. To scan a document, open the Google Drive app and tap on the blue Floating Action Button (FAB). After that, you'll get a bunch of options, tap on scan. Now, it'll open the primary camera so that you can take a picture of the document to be scanned. Toggle the flashlight, if necessary, and take the picture.
Google Drive will turn it into a scanned image. You get basic customization settings like image cropping, image enhancement, image quality, paper size and paper orientation. Once everything is done, tap the tick mark on the bottom right to save it in your Google Drive account.
2. Change Color Of Folders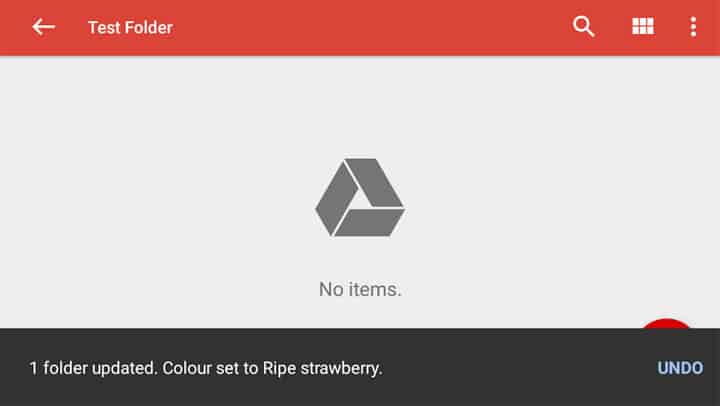 This might not be used by everyone but it sure is something you'll like. By default, a folder in Google Drive is of gray color. Here's how to change folder color. Open the folder whose color you want to change, tap on the three vertical dots on the top right and select "folder actions" from the menu. After that, a menu will slide up from the bottom, select "change color" from the menu. Now you'll get a bunch of colors to select from, select the one you like.
3. Track Recent Activities On Your Google Drive Files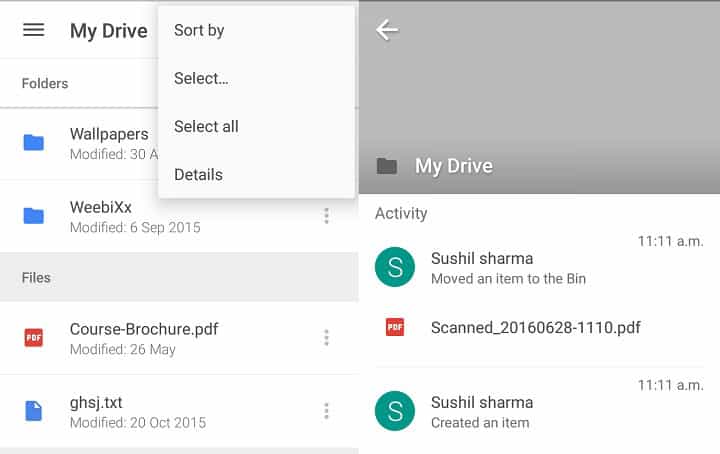 If you constantly perform many activities in Google Drive like editing documents, collaborating on documents with your colleagues, then it's important to keep track of what others are doing with your files. To know who has been making what changes to some documents, and when, simply open the Google Drive app on your Android device and tap on the three vertical dots on the top right area of the screen. Tap on details from the menu that appears. Now you can see all the activities performed in your account.
If you know some other Google Drive for Android tips, then share them with us in the comments section below.