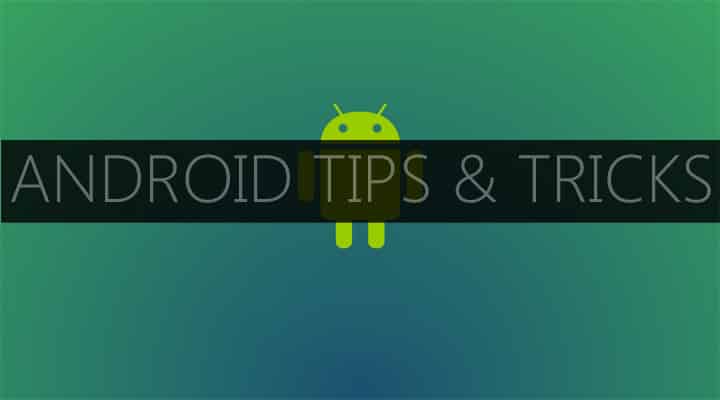 Android is awesome. With the user-base of more than a billion people, it is by far the most used and the most popular mobile operating system. Every year we see tons of smartphones launch in the market which eventually leads to an increase the number of people who use this OS.
Android has improved by leaps and bounds over the years. I have been using Android device for last 4 or 5 years. And after spending that much time with it, I've learned a lot of tricks and tips to improve my experience. In this article, I am sharing 3 of those tricks. Read on to learn something awesome.
1. Share Your Screen Using Google Now On Tap
With Android Marshmallow, Google introduced Now on Tap which is considered one of the most useful features in Marshmallow. Although it is new and might not work perfectly sometimes it is quite awesome. One feature of Now on Tap that you might not be aware of(and I like a lot) is sharing of the screen.
It is basically like taking a screenshot and then sharing it. But instead of pressing the volume down and power button and then swipe down the notification bar to share the screenshot you just long tap the home button to activate Now on Tap and then press the share icon on the bottom-left corner.
Google now will capture the screen and show you your most frequent contacts with whom you might want to share the screen. And the good thing about this is that, unlike screenshots, it doesn't save the captured image in your phone. Once you share it's gone from your phone. Good for your storage.
2. Disable Auto Creation Of Home Screen Shortcut Of New Apps
Downloading a new app and getting its shortcut automatically created on the home screen is kind of a mess. I don't like it and I bet you don't like it either. To stop this from happening simply open the Google play store and go to the settings. Now look for "Add icon to home screen" and tap it to uncheck it. Now shortcut of new apps will not be made on your home screen.
3. Disable Notifications For Specific Apps
Sometimes you may be annoyed by notifications from a specific app and you are not feeling like putting your phone on silent or you may not want to get notification from a specific app at all.
You can disable the incoming notification from a specific app by going to your phone's settings and then in your apps section. Now select that app and then tap on "Notifications" and then turn on the "Block all" toggle. Now you won't get notification from that app at all.