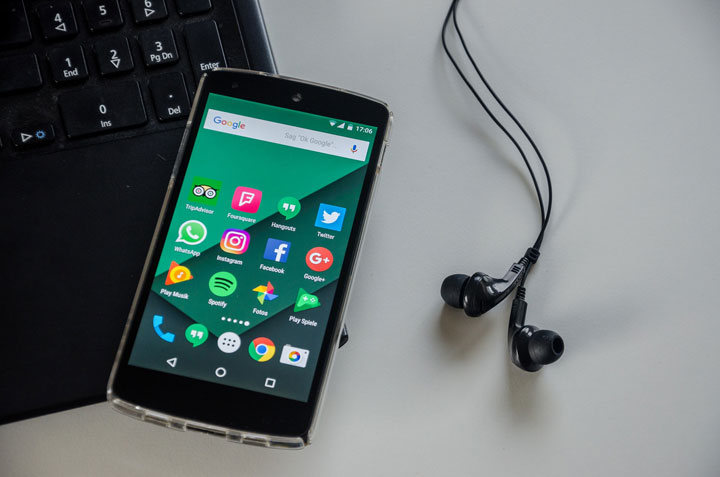 The Google play store has no shortage of apps. In fact, if you go by the numbers, it is just too many. I mean just go and look for a certain type of app and you'll get an endless list, and, trust me, not each and every one of them is a good app. Anyway, what I really mean is that it has something for everyone – from productivity tools to personalization apps, from music apps to video players. There's an app for everything. With that said, here are 3 free music apps you should definitely try.
Zeus Music Strobe Light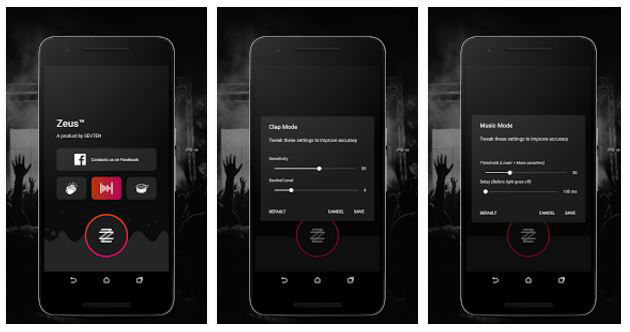 A strobe light is a device which is used to produce regular flashes of lights. Zeus Music Strobe Light is one of a kind as it turns your smartphone into a strobe light that listens to the music playing around you and flashes according to the beats.
The User Interface is pretty simple as all the functions are laid out on a single screen. It has 3 separate modes:
Clap Mode: Turn your flashlight on or off via clap.
Music Mode (Strobe Light Effect): Switch this mode on and watch your flashlight turn on and flashlight turn off according to the music. This mode follows a consistent tempo so that you can enjoy your music completely. Use this mode for strobe light functionality. You can change the delay, making the strobe light faster or slower.
Beat Mode (Strobe Light Effect): Similar to Music Mode, Beat mode turns your flashlight on and off according to the music, except it uses a mathematical calculation that attempts to identify percussion in the music. It gives you more control over Music Mode. This mode is experimental and uses an inconsistent tempo, making it versatile.
Star Music Tag Editor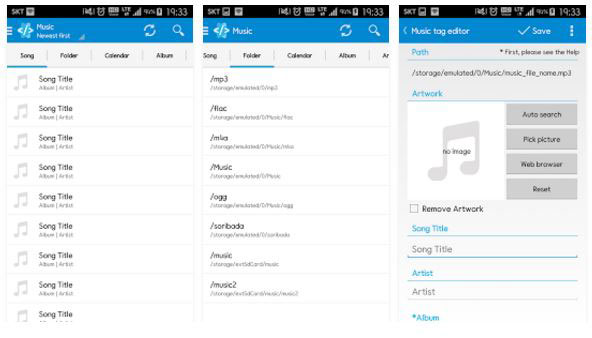 If the tags or metadata of your MP3 files is inappropriate, then this app is for you. Star Music Tag Editor lets you assign album covers to songs, modify or embed lyrics, and edit the tags like song name, artist, album, year, genre, etc. It supports folder, album, and artist list for viewing of songs to edit, or you can just search for them within the app. For album covers, you can either pick one from your local storage or from the web. If you don't find any, or for just convenience, it also has an auto search function that automatically grabs the album art (from Last.fm, I think) if the MP3 file has correct tags.
 TrackID – Music Recognition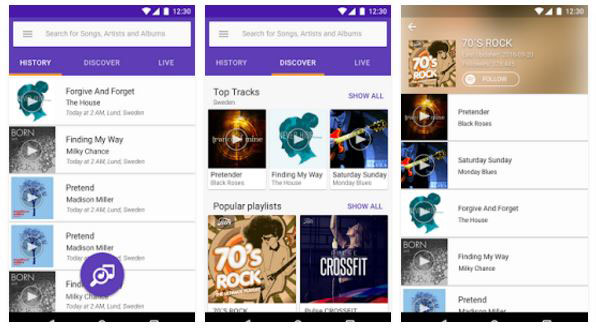 TrackID, by Sony Mobile Communications, is a music recognition app, much like Shazam or SoundHound, but it's a bit streamlined. It can analyze and tell which song is playing around you within a few seconds. It has a clean and simple UI and supports more than 60 languages.
TrackID also offers functions like exploring artist biographies, watching music videos, seeing who's atop the TrackID™ Charts and more. Upon recognition, you can get a free preview of the song. But if you connect it to your Spotify account, you can listen to the full-length music and add it to your Spotify playlist, download it, or watch it on YouTube.