The Internet is a weird place, it's both amazing and scary at same time. Even if you know what you are doing, it's easy to do something on the Internet that you are not supposed to. Just think about this – even adults, knowingly/ unknowingly, access so many information, be it good or bad, every day that it could be considered overwhelming. It's a good thing that most adults know what's right and what's wrong, but the same can't be said about kids.
With great technological advancement, this generation heavily relies on the internet and other technology to go through most of their tasks. Kids, these days, have smartphones, tablets, computer, and the Internet . Thanks to this, they have easy access to stuff that can open them up to some serious nastiness.
If you are planning on giving your kids an Android device, then you would want to stay in control of how they use it. It's for their safety, after all. With that said, here are 3 amazing parental control apps for Android.
SecureTeen Parental Control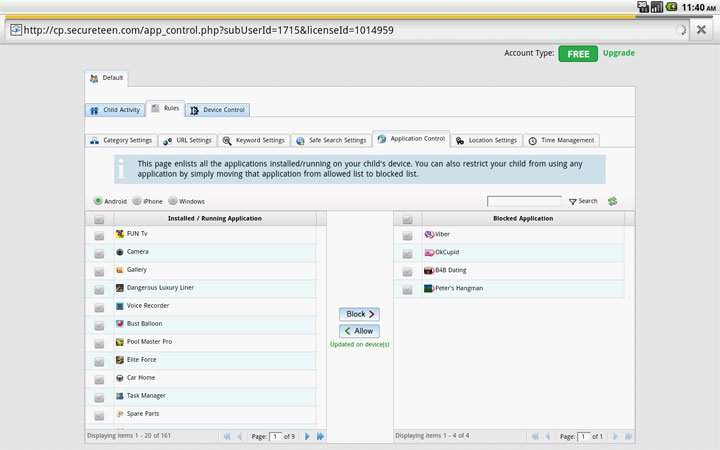 SecureTeen Parental Control is a free service that lets you control and keep track of what your kids do on their Android device. In order for this app to work, you must install it on your kids' device. Once it's on their phone, you can see what they do on the Internet, what apps they install, block various contents, track their location, monitor calls, and texts, and much more.
You can monitor all of their activities by visiting cp.secureteen.com/login.
Kids Place – Parental Control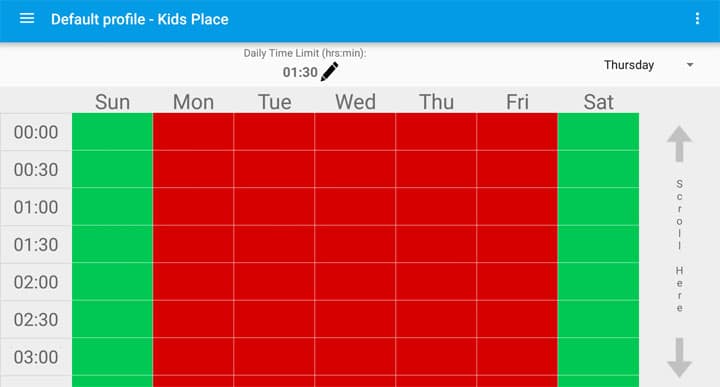 Kids Place – Parental Control is an app launcher that works on the idea of user profiles. By showing only those apps that are authorized by you, it restricts access to data stored on the device. Other than that, it also restricts downloading or buying apps from the Google play store and blocks In-App Purchases as well. You can also set a timer to lock the app after some time, block incoming calls, as well as prevent them from making calls and sending text messages. It also provides media and website filtering via an optional plugin.
Screen Time Parental Control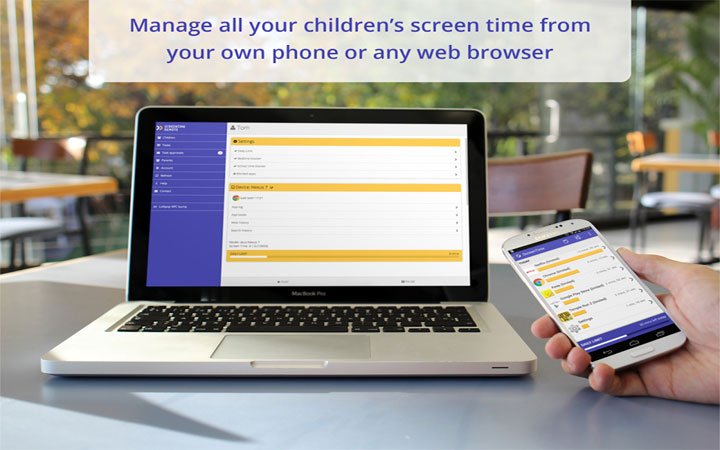 Screen Time Parental Control is ideal for those parents who want don't want their kids to overuse an app. With this app, you can set a time limit on every app. Say, one app can be used for 30 minutes only, while the other one can be used for 60 minutes. It has an excellent time mechanism that can allow or deny an app at a particular point in time.
Say, if your kids use their device all night instead of sleeping, you can all apps during bedtime; block social apps and games during study hours, but allow access to educational apps – you got the gist of it.
Do you use parental control apps? What do you think of such apps? Do they really help in making a safer mobile environment for kids? Share your thoughts with us in the comment section below.