I'm sure by now you might have seen a lot of floating applications, like the floating chat heads of the Facebook Messenger or maybe those floating nature of HALO navigation which was such a hit in the Paranoid Android custom ROM series.
Well it turns out you don't have to install PA on your device to enjoy this functionality. You just have to install this nifty app by xda developer roshga called Rovers. This app allows you to place a semi-transparent floating launcher that allows you to jump from one application to other the other application, shortcuts and actions with the greatest of ease. It works with almost any Android smartphone operating on version 4.0 (ICS) and above.
Features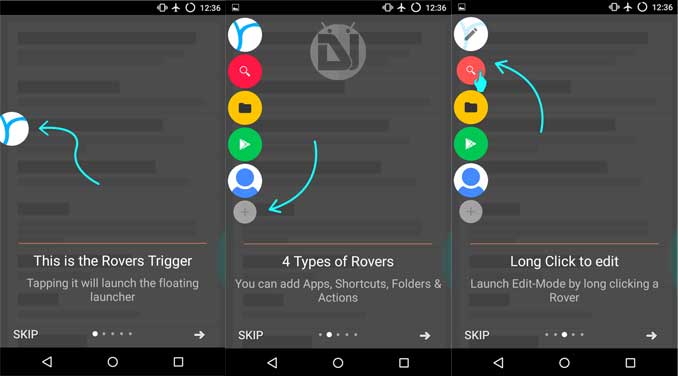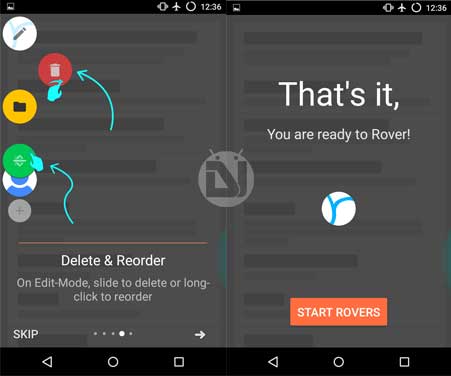 The main features of this applications are highlighted below:
Floating Launcher: Rovers will float around your screen, above other applications. Rovers' trigger can be moved around so it won't interrupt your regular use.
Customization: With over 200 colors and 300 icons you can customize every Rover item in a unique way.
Launch Modes: Using a tablet? We've got you covered! Rovers can be launched horizontally & vertically. Want Rovers to always launch on a specific corner? There's a "Sticky Corner" option in the settings just for that.
Organize Your Rovers: Use folders to keep your Rover items organized and quickly accessible.
Edit-Mode: If you're not pleased with the current Rover items list that you've got, long click on any Rover item, it will launch the 'Edit-Mode'. In the 'Edit-Mode' you can simply drag items to relocate them or slide them away to remove them.
Interface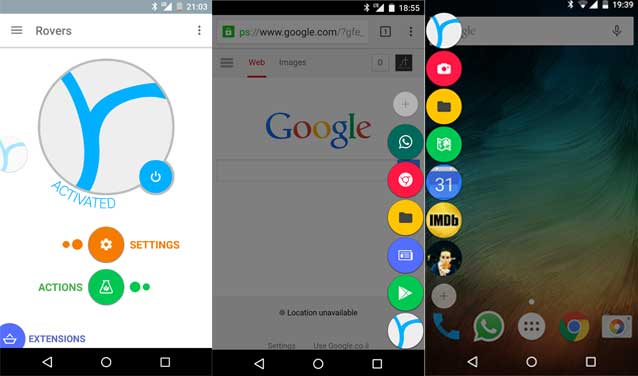 The application UI is pretty simple to use and easy to configure to your needs, from changing the color scheme to changing the icon type. The floating launcher can be easily dragged all around your screen and even be hidden by dragging it to the top part of the screen.
Of course the application is always active inside the notification bar, so you can enable it whenever you like and start using it again.
Final Say
There are 2 versions of this app, the free version and the pain premium version. The free version provides all the basic functions and performs all the necessary functions without any hiccup.
This application has already made switching applications much easier for me, those using Xperia devices will know about the mini applications that can be accessed from the recents menu. But for Nexus users such as myself and those on stock Android or close to stock UI, this application certainly does improve usability for us. And if you like this app you can unlock the premium version and get a lot more out of the application