In today's fast-paced digital world, having easy access to your Comcast Xfinity account is essential. Whether you want to check your Xfinity email, manage your services, or explore the latest features, signing into your account is the first step. 
This guide will walk you through a simple three-step process to sign into your Xfinity account using your Xfinity id, ensuring you stay connected with ease.
Step 1: Prepare Your Login Details
Before you begin, make sure you have your Xfinity username and password ready. Your username is typically your Comcast account details such as Comcast email login address. Ensure your password is strong, combining letters, numbers, and special characters for added security.
Remember, Xfinity takes privacy seriously, so keep your information confidential and avoid using easily guessable passwords like "123456" or "password." The password is always to be kept strong and saved on a server such that anyone keeping tab on you shall not access it.
Step 2: Access the Xfinity Sign-In Page
Using a Web Browser on Your PC
Open your preferred web browser (e.g., Chrome, Firefox, Safari) and enter "

xfinity.com

" in the address bar.

Once the page loads, locate the "Sign In" or "Login" button on the screen.

Click on the button to proceed to the Xfinity sign-in page.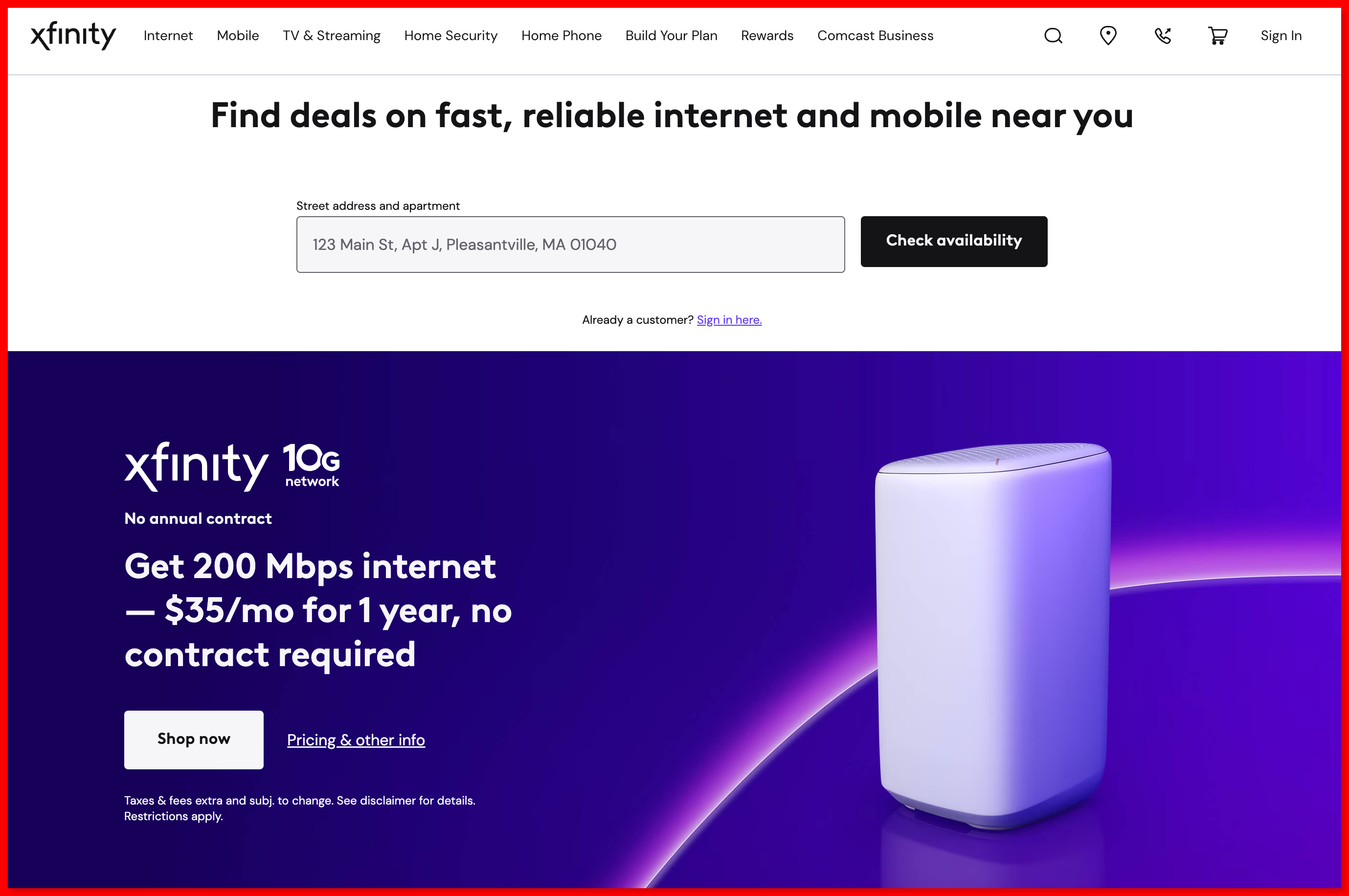 On a Mobile Device
If you're using a mobile device, open your web browser and enter "xfinity.com" in the address bar.

Look for the "Menu" icon (usually represented by three horizontal lines) and click on it.

From the menu, select "Sign In" to be directed to the sign-in page.
Step 3: Sign In to Your Xfinity Account
Enter Your Username and Password: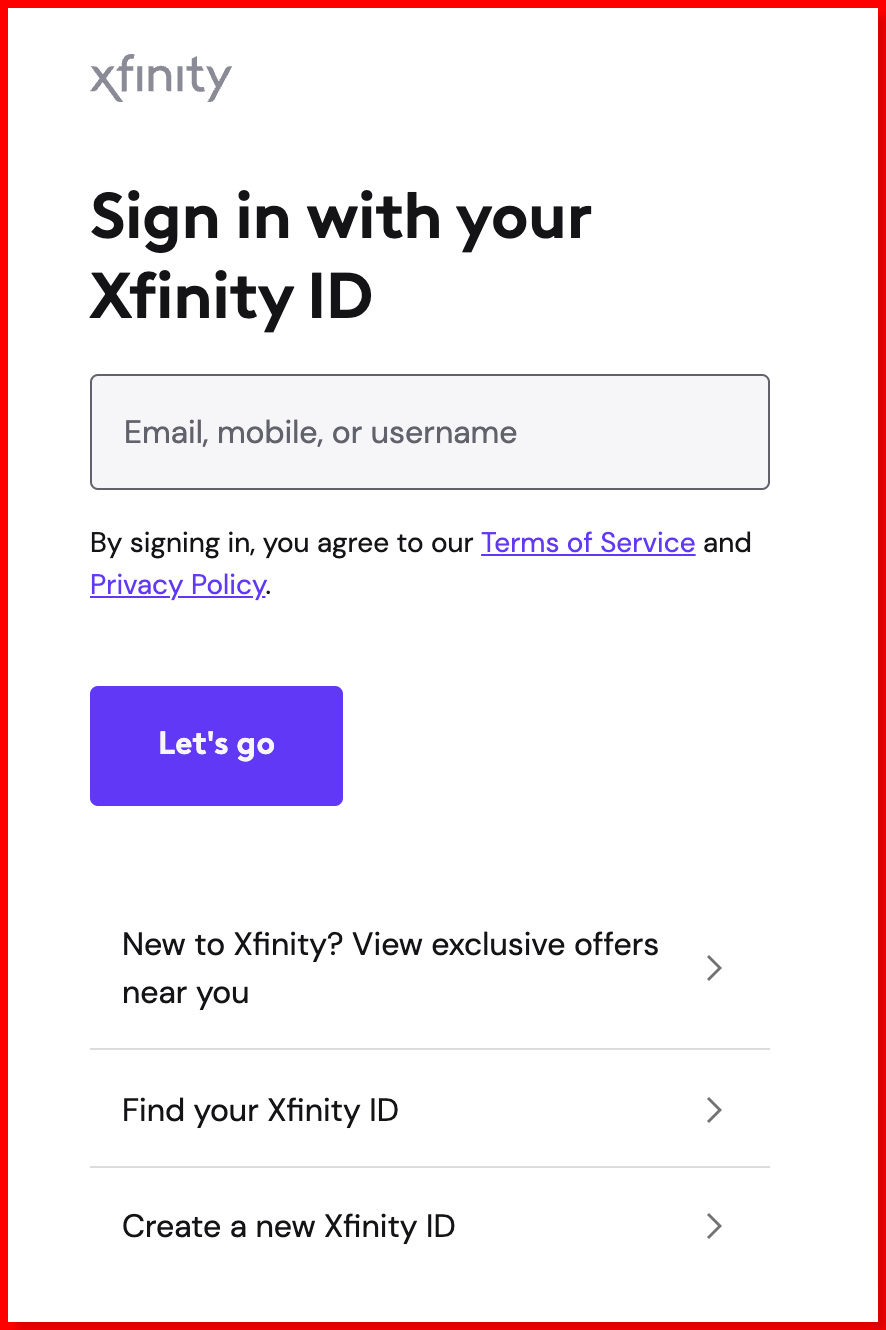 On the sign-in page, you'll find text fields for your Xfinity username and password.

Type in your username, which is often your Comcast email address.

Enter your strong password in the designated field. Double-check for accuracy, as passwords are case-sensitive.
Click the Sign-In Button
Once your username and password are correctly entered, click the "Sign In" button below the login fields.

If you're signing in for the first time on a device, you might be asked if you want to stay signed in. Choose the option that suits your preference.
Navigate Your Xfinity Account Dashboard
After successful sign-in, you'll be directed to your Xfinity account dashboard. Here, you can access various services, manage your account settings, and explore Xfinity features by using the account icon.
Accessing Xfinity Email
To check email on your Xfinity email, look for the "Email" or "Mail" icon. This will take you to your inbox, where you can read, compose, and manage emails amongst other folders.

Xfinity supports IMAP, so you can also set up your Xfinity email with third-party email clients like Thunderbird for more convenience.
Check Voicemail Services:
If you have Xfinity Voice, you can access your voicemail service. Look for the "Voice icon" or "Voicemail" icon to manage your voicemails.
Troubleshooting Tips:
If you encounter any errors during the sign-in process, first clear your browser's cache and cookies. These stored data might sometimes cause issues.

If you receive an error message, carefully read the information section provided. It often contains guidance on what went wrong and how to fix it.

Always make sure you're on the official Xfinity sign-in page by checking the URL and looking for the secure padlock icon in the address bar.

For added security, avoid sharing your Xfinity account credentials with anyone. Xfinity will never ask for sensitive information like Social Security numbers via email.
Conclusion
In conclusion, signing into your Xfinity account is a straightforward process that empowers you to access your Comcast services, manage your account, and stay connected. By following the simple three-step process outlined in this guide article, you'll navigate the Xfinity users sign-in page with confidence and convenience. Stay secure, explore the range of Comcast features, and enjoy the benefits of seamless connectivity.
Frequently Asked Questions 
Q: What is the difference between Xfinity email and Xfinity Voice?
 A: Xfinity email refers to your Comcast email account, which allows you to send, receive, and manage emails. Xfinity Voice, on the other hand, is a service that provides voicemail and other voice-related features.
Q: Can I sign into my Xfinity account using a mobile app?
 A: Yes, Xfinity offers a free application for email services and account management. You can download the Xfinity app from your device's app store, sign in using your Xfinity account credentials, and access various features on the go.
Q: I forgot my Xfinity account password. What should I do? 
A: If you've forgotten your password, you can click on the "Forgot Password" link on the Xfinity sign-in page. Follow the given prompts to reset the password. Make sure to create a strong and memorable password this time.