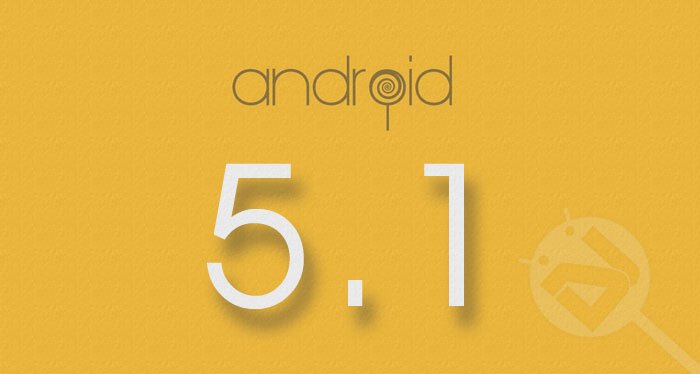 Android 5.1 has been finally announced officially by Google. The update has been long rumored and was believed to carry tons of new changes and rollouts, to which it has really taken a stand. The update was let out on the Official Android Blog stating the major upgrades that are about to land. Whilst there are tons of changes introduced already, the major ones have been already published and are as follows.
Major Features In Android Lollipop 5.1
Improved Multiple SIM Card Support
Earlier Android didn't had any native support for multiple SIM cards in devices, but with the new Lollipop 5.1 update, Google has already implemented huge changes to support this feature. It allows you to manage your SIM data and related services more efficiently using the already built in functions, so now OEMs have a little take on that thing.
Better Device Protection
Android is open-source and the chances of it to be undertaken by a malware are more than any other OS, but since a long time, developers have worked hard to bring in the most secure version of Android, as we know it. Lollipop 5.1 brings significant changes and improvements to Android security. The best thing – even if you lose your device or its stolen, it will locked completely, until and unless you log in with your Google account. Moreover, even if someone factory resets your device, this security implementation won't be affected at all and will still be working.
HD Voice Calling
We are well aware of T-Mobile's HD calling feature which operational on many smartphones like the HTC One. Google has finally decided to lock that feature to every compatible Android device running Lollipop 5.1 and on supported carriers, like Verizon and T-Mobile.
Changes We Noticed
Nothing more has been stated in raw by Google, but we have already kept an eye a few changes and the later comes from the source (link below).
New Icons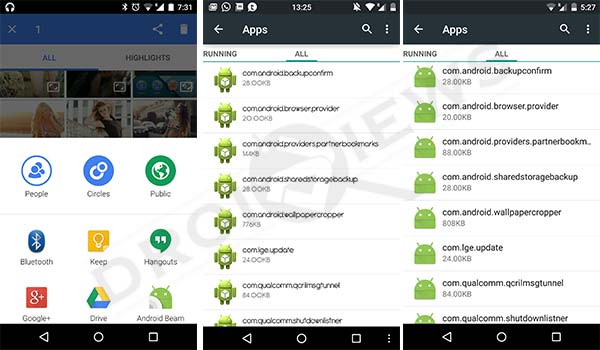 The material design introduced with the initial release of Android Lollipop is being enhanced with this update. First of which is the Android icon that is displayed in Settings > Apps. The second one is the Android beam share icon which is displayed in the share menu, it is now more attractive and competes with the new Material design. Below we have showcased the change in screenshots.
Volume & Notification Improvements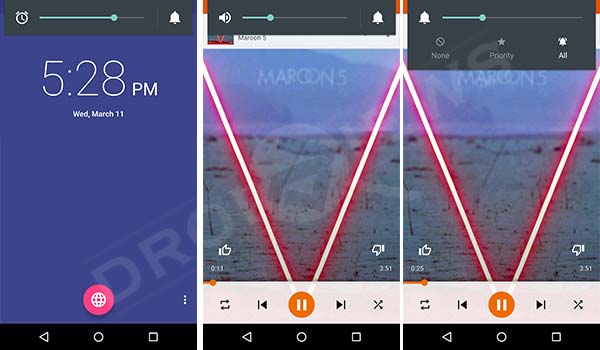 First, you can now directly change the alarm volume from within the Clock app, it saves you the hassle to open the required settings. When playing music, you can change the System volume without falling in need to pause the current track. Just tap on the bell icon and adjust the system volume.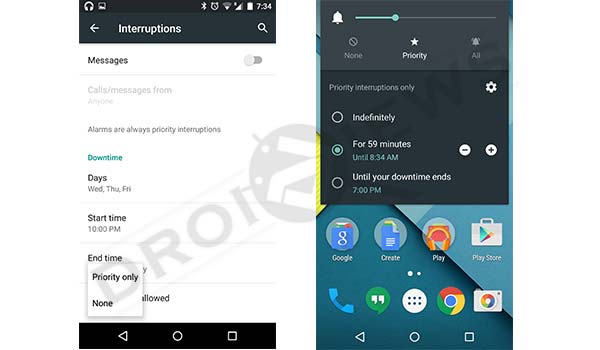 Interruptions was a classy new feature introduced in Android Lollipop. Downtime is a part of this very feature which earlier supported Priority notifications only, but now it also allows you to set it to "None" and block all the notifications. Go to Settings > Sound & notification > Interruptions, browse to the very last and select the type of Interruptions allowed for Downtime. You can either set it to None or Priority. Also, Priority notifications can now be set to end to "Until your downtime ends".
Heads Up
This feature is a bliss for every Android user and was introduced in Lollipop. It has recently been worked on, and with the new Lollipop 5.1 update you can now just swipe and remove any Heads Up notification without needing to wait for it to pop-out.
Easily Hide Dynamic Tiles
If you have been a persistent Lollipop user, you must be aware of the Dynamic QS tiles, Color Inversion and Hotspot tiles are the ones counted among them. Once triggered, these tiles show up in the QS Toggles menu, and can't be disabled/hidden until you wait for a month or so without touching the feature anymore. But now, with Android Lollipop 5.1 you can hide them simply by long-pressing the toggle and tapping on HIDE.
More Handy QS Toggles
Wi-Fi and Bluetooth connections can be searched and setup directly from the Quick Settings menu now. Also, previously when the QS menu was swiped down in the lockscreen you first need to swipe up the QS menu and then the lock icon. But with this new update you just need to swipe up all at once and the device will unlock directly.
Animations
This a quite a minor change, yet many of us has observed. Remember the Auto-rotate toggle animation while switching the rotation? It is now back with Lollipop 5.1. Also, the Clock app now offers new animations while swiping the menus inside the Clock.
New Add Contact Interface
Another interface overhaul is the new and much improved "Add to contacts" screen, which is now more streamlined with no more need to expand the list.
These are the few changes and improvements over with Lollipop 5.0 to 5.1. We will update the list of changes as soon as we come along them.
Download Nexus Factory Images
As designated, the first set of devices to receive the earliest support are the Nexus devices. Images are yet available for the following devices. We're sure that the others will be lined up very soon and this section of the article will be updated with the latest links. The builds for the 5, 7 and 10 are labelled LMY47D. You can either visit the official download page or click the direct links below.
Google has posted the developer changelog from Lollipop 5.0.2 (LRX22G) to 5.1 (LMY47D), also the latest Android SDK is available for download and the source code has been pushed to AOSP.
Now that you've installed the latest Android update on your device, tell us how you feel, for better or for worse. Lollipop 5.1 has been a great improvisation, as per me. We would like to know your facts and opinions. Your feedback is valuable to us and shall help us build a better community.