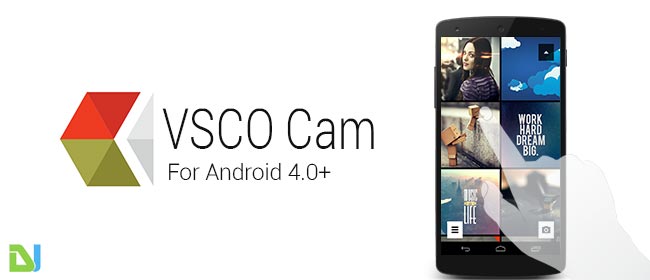 The favorite of thousands of photographers on iOS, now makes its way on Android as a Beta. VSCO Cam is a simple yet very powerful camera app. Shredding its simplicity, uniqueness and diversity on iOS  since a long time, the App now is available on the Google Play Store to be put use to the Android users.
You can snap, edit, save, import and share all your moments in an organized way.
Just click a picture and you're good to go. You are offered with a huge bunch of pre-loaded presets ,each having its own settings and adjustments. If you're not much of a ready-to-use user, you can yourself create your own preset effects by managing props such as Exposure, Temperature, Contrast, Rotation, Cropping, Fade, Vignette, Tint, Saturation, Highlights, Shadows, Sharpness, Grain, colored Highlight & colored Shadows.
Once edited, you can share your pictures on various social channels like Facebook, Google+, Twitter, Instagram and many more use the in-built sharing option.
Another remarkable feature is VSCO Grid, a place where you can easily share your beautiful pictures and show them off to the whole world of VSCO users. Read more about VSCO Grid here.
The App might just have a simple UI as compared to the lately released Camera apps, yet is different and way too powerful for everyone, no matter an amateur to a professional photographer. You can run this App on any android device running Android version 4.0+. Click on the widget below to download this free App from the Google Play Store. Visit the VSCO website for more information on this App.