Quite a few of you may have gone through the frustration of your Verizon Message+ crashing just when you needed it the most. Some of you may even have this happening repeatedly. If you want to know how to stop Verizon Message + crashing, you have come to the right place. Let me underline how you can deal with such Verizon Message Plus issues:
1. Restart Your Device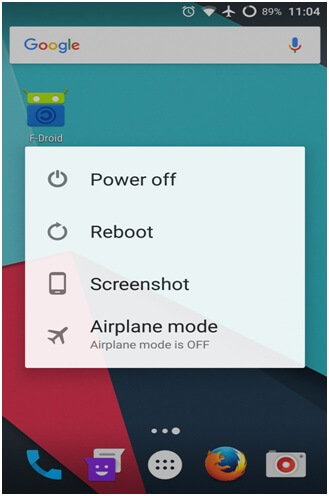 Sometimes simply restarting your device resolves the problem.  You can try this the next time you suffer from the Verizon message app not working problem. A reboot usually does do the trick. If it doesn't, there are other steps that you can follow.
2. Update the Software
Quite often the Verizon app and the firmware in question are incompatible with each other. This may happen in cases where you have recently updated your firmware. This may happen because of incompatibility between your Verizon app and the new firmware. You can resolve this problem by finding out if there is an update available for your software. If the update is available you can take the following steps to implement it:
Go to Home Screen and swipe for Apps screen. Next tap Settings.

Scroll down till you reach Software Update and tap.

Next click on Download Update Manually.

In case the system update is available, go ahead and download and install the update. You can easily do that by following the on the prompts provided on the screen.
3. Clear Cache and Data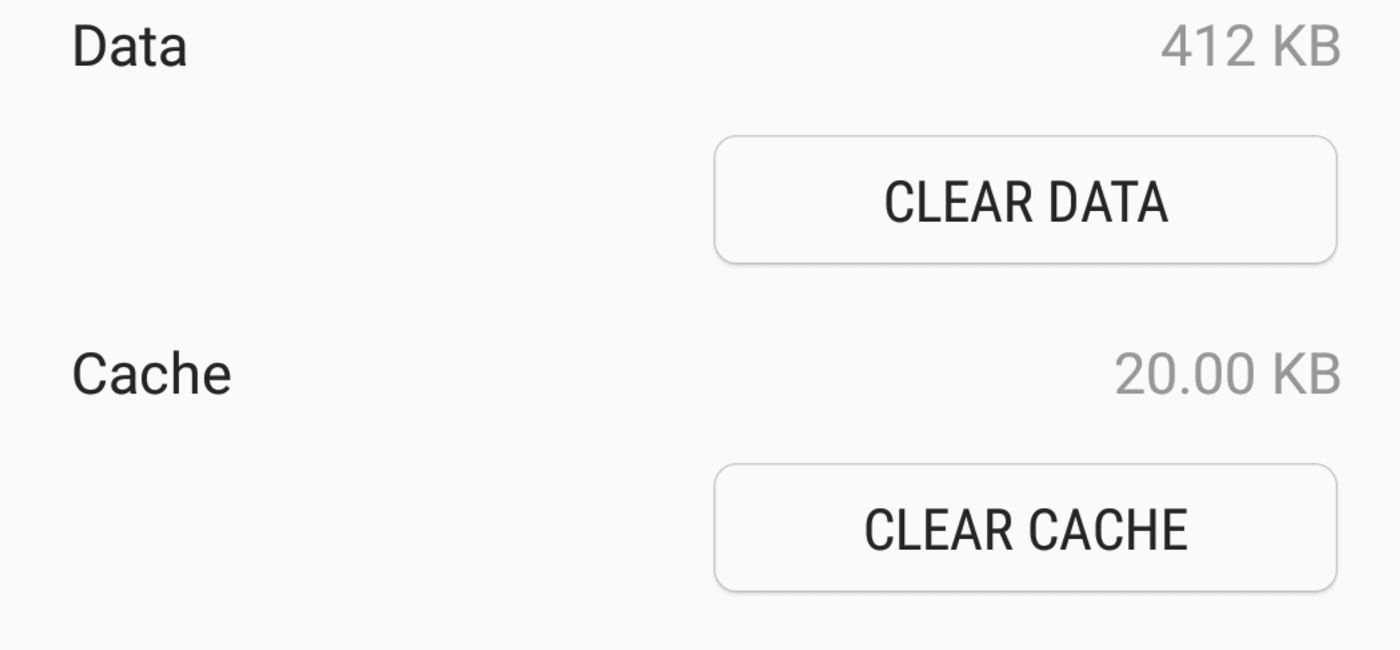 Clearing the cache and data of your Verizon app can also help overcome the problem of Verizon Message + crashing. This is because corrupted cache and data, as well as incorrect settings, can stop your message app from functioning properly. The only way to resolve this problem is by rejigging the Verizon message app by clearing the cache and data contained in it. This is how you might do it:
Open the apps tray by swiping up on the Home Screen.

Tap settings to reach Apps and then go ahead and find Verizon messenger and tap.

Next tap storage followed by tapping Clear Cache followed by tapping Clear Data and finally tapping OK.
4. Wipe the Cache Partition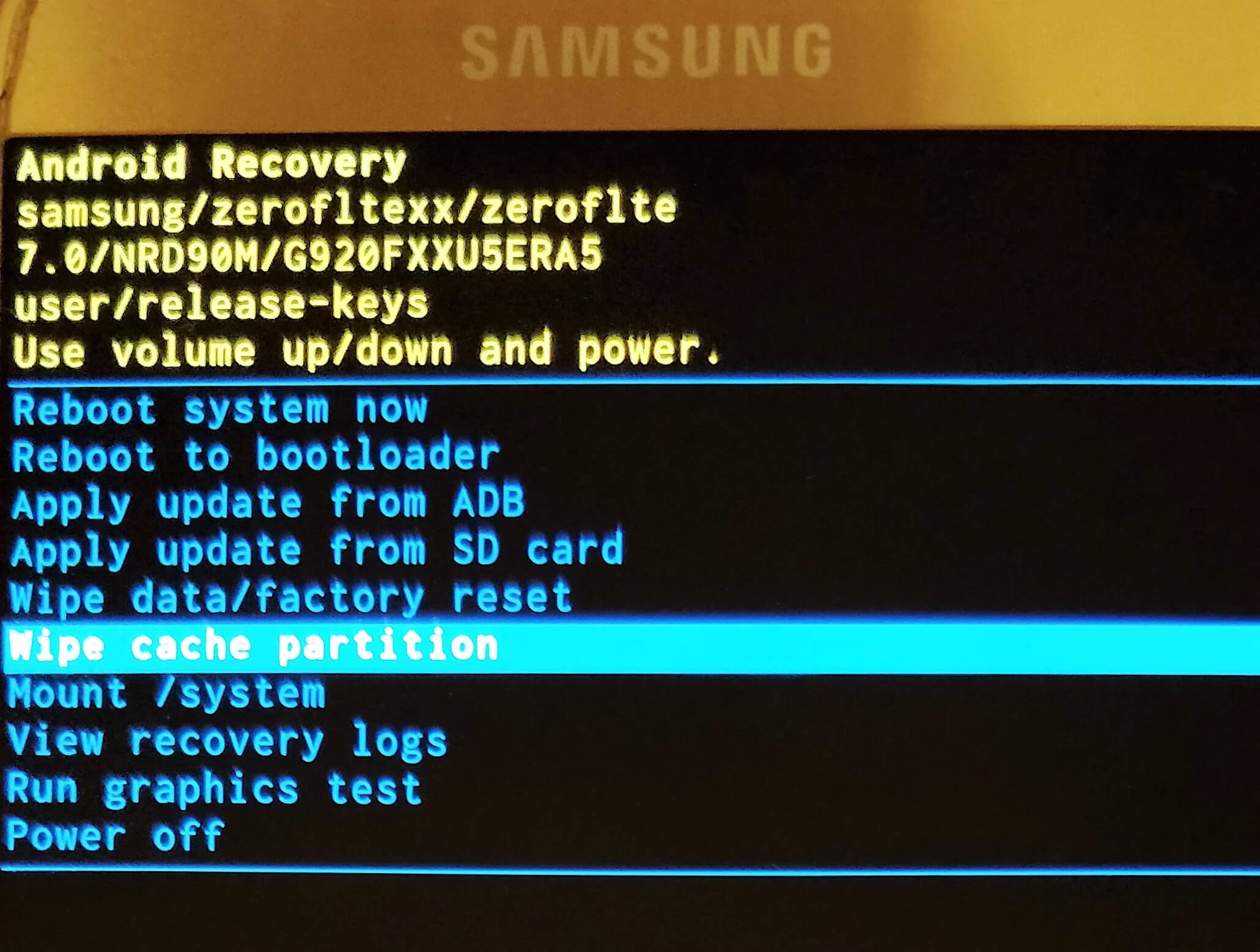 Sometimes when you update your device, you may end up corrupting a few of the caches. If you don't do anything about it, you may end up with a situation where your Verizon messaging app might mal-function. What you need to do to get rid of this problem is to follow the following steps:
First, turn off the gadget.

Next, press and hold both the volume up and Bixby (in the case of a Samsung gadget), followed by pressing and holding the power key till the time you get to see the Android logo.

Now press the volume downwards key repeatedly till you see the Android logo.

Next, press down the volume key repeatedly to display "wipe cache partition."

Now press the power key so that you can select.

You have next got to be pressing the volume key down so that you can highlight

yes

. Now Press the power key to make a selection.

Once the wiping process gets completed,

Reboot System Now

gets highlighted.

Finally, you can press the Power key to restart your device.
5. Carry out a Factory Reset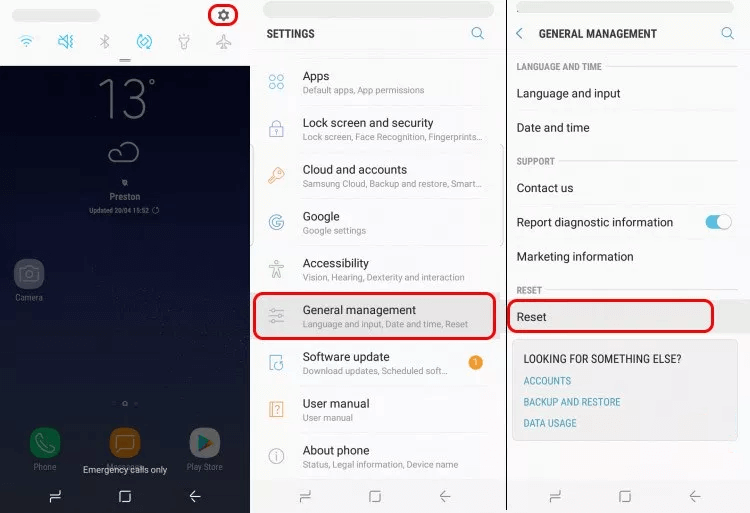 If all the above steps don't seem to be able to help, you may be left with no choice but to carry out a factory reset on your device. However, you have got to bear in mind that a factory reset will make you lose every bit of information and data stored in your device. So it might make eminent sense for you to back up all your data before you go in for that sort of a reset. Here's how you might carry out a factory reset to restore your Verizon Message + app.
The very first step requires you to open Settings in your device. Next, you have got to scroll down to reach and select the General Management option.

Next, you are required to click the Reset option.

This will lead to other options appearing on your screen, of which you will zero in on Factory Data Reset

Next, you should scroll and read all the information displayed. After that, you should go ahead and click the Reset button.

You can finally go to the Delete All button and click it.
The above easy fixes can get your Verizon Message Plus working again in no time. The thing with mobile gadgets is that we often take them for granted and often don't take care of the little things that make them function smoothly. You should from time to time data from your gadget that is taking up large amounts of space. Also, be very careful of what you download on your gadget as it is possible that if you let your guard down you may end up with malware on your gadget.
The Verizon message plus app is a very handy tool for staying in touch with people and for the most part, gives no trouble. But with technology being the way it is, you may sometimes find that the messenger freezes for no apparent reason whatsoever. Instead of getting frustrated at this you could try out the solutions provided above and see where that takes you.
These are really simple do-it-yourself kind of solutions that anybody would be able to carry out on their own without having to see expert advice. In most cases, one or more of the above resolutions should take care of the problem. Considering all that you have to do ranges from tinkering with the settings and powering your gadget on and off, a resolution to your Verizon message plus malfunctioning is quite easily found. Seek professional help only if none of the methods described here help resolve the problem.