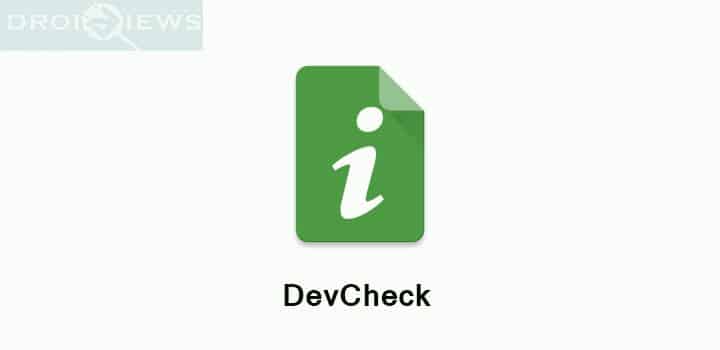 Sometimes we come across apps that are built for specific CPU configuration or require a specific GPU to run; for instance, ARMv7, Tegra 3 or ARMv7 NEON etc. are some of the CPU architectures for Android devices and some apps like MX Player need to install separate codecs for different CPUs.
As an Android user, you might not be aware of the internal architecture of your device. But there are some ways you can get all the information you need over your Android device and with that information you can install applications specific to your CPU, GPU, battery, etc. DevCheck has been built for this purpose and provides tons of statistics and information.
If you want to monitor your Android device at the core level then DevCheck is a must have app for you. DevCheck provides numerous device statistics in a systematic way. This include system information like device name, manufacturer, build number, Android version, kernel etc. Apart from system info, it provides useful information about CPU frequencies, memory usage, battery stats and condition and lots more. DevCheck also enables you to analyse the Network and Sensors functionalities.
Moving to the design part; it has been built with Material Design and provides many tabs like Dashboard, System, etc to show information. To be precise, DevCheck will provide all the following features:
Dashboard will monitor CPU frequencies, temperatures, memory usage, battery stats, deep sleep and up time
System will get all the info about your device name, brand, manufacturer, environment, Android version and kernel
Hardware displays every known detail about your SOC, CPU, GPU, Memory and storage, including chip names and manufacturers
Battery shows complete info on your battery status, temperature, level, technology, health, voltage, current and capacity (if available)
Network shows info about your WiFi and mobile/cellular connections, including IP addresses (ipv4 and ipv6), connection info, operator, phone number, phone and network type
Sensors will list all sensors on the device, including type, manufacturer, power and resolution
To get more out of DevCheck, the Pro version provides many powerful features. The pro version includes movable, always-on-top floating monitors. This allows you to monitor CPU frequencies, temperatures, GPU frequency and system load in real time while using other apps. The size, transparency and position of the overlay windows is completely adjustable.
On Lollipop and above, the floating monitors can be docked to the status bar. With pro version you can switch between light and dark Material Design themes and choose from nine different color schemes (amber, blue, slate grey, aqua, red, green, orange, pink and indigo).
In short, DevCheck provides all the useful information and statistics about your Android device which is helpful in understanding your system.