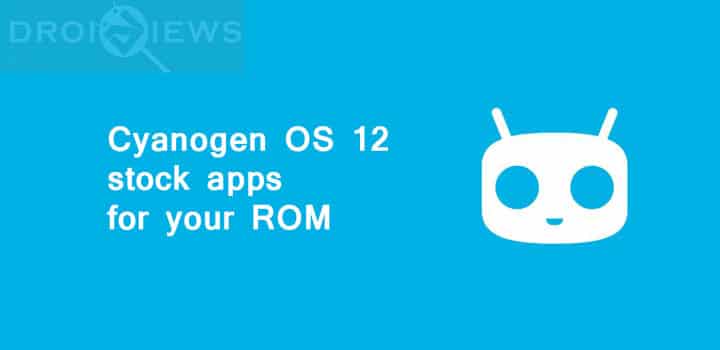 If you would like to install Stock apps and Boot animation from the popular Cyanogen OS 12 Apps developed for the OnePlus and Alcatel phones then this guide will do just that. OnePlus was one of the first phones to come with the Cyanogen OS developed by CyanogenMod Community. Since then OnePlus has been much talked about phone in the market.
Along with Cyanogen OS comes the most alluring apps like the Cyanogen Per app Themer, Boxer Email, CameraNext, CMFileManager and lots more with it. The Cyanogen OS has been developed by the users for the users keeping their usage habits and patterns in mind.
FaserF, a Senior Member at XDA-Developers, has developed a way to port all the Cyanogen OS 12 apps to other Android Devices or ROMS. All you need to do is download the zip file and flash it using a Custom Recovery like CWM or TWRP. This zip file has an inbuilt AROMA installer and hence you can customize the apps that you need and deselect the apps that you don't.
Once you select the files, the installer will automatically uninstall and replace the files you selected like gallery app or file manager app etc from CyanogenMod or other AOSP ROMS you intend to install it on. Besides Cyanogen OS 12 apps, this package provides Boot animation too.
These Apps will work only on CyanogenMod based ROMS like Official CyanogenMod or BlissPop, Resurrection Remix, Nameless, etc. Besides these it can also be installed on AOKP, PacMan, Omni -but this will cause Bugs and aren't tested yet. However, Stock ROMS from manufacturers like Sense from HTC or TouchWiz from Samsung may not work and cause problems like force close but it won't remove any apps on your phone, which could cause problems; so its a risk. You need Android version 5.0+ to get it running and also you need to install the apps again after a System update to your AOSP ROM.
These apps come in three packages:
Small package is for users with low System storage like the Galaxy S2 or older
Medium package is for users with more System storage like the Galaxy S3 or newer
Full package for users who want all Cyanogen OS 12 apps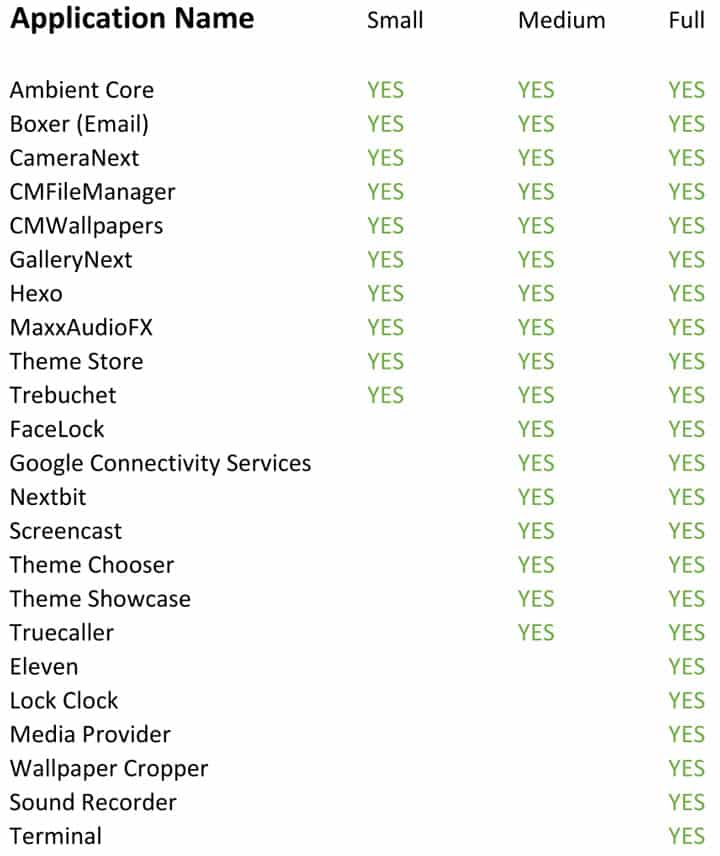 Downloads
Download | Cyanogen OS 12 apps
Download | Cyanogen OS 12 Bootanimation.
Get the Quick Boot feature from OnePlus One (COS12) from HERE.
Warning: Going through this process may void your warranty. Droidviews is not responsible for any damage to your device whatsoever. Before you proceed its recommended that you backup all your files or get a Nandroid backup.
Installation Instructions
Download the package and transfer it to your phone's internal storage.
Reboot to Recovery and Click Install.
Select the Location you stored the zip file in and install.
AROMA installer will start. Select the package you want to install and follow the instructions in the AROMA installer.
Once the installation has completed, Reboot your device.
You can now enjoy Cyanogen OS 12 apps on your device. If you have any queries then get to us via comments.