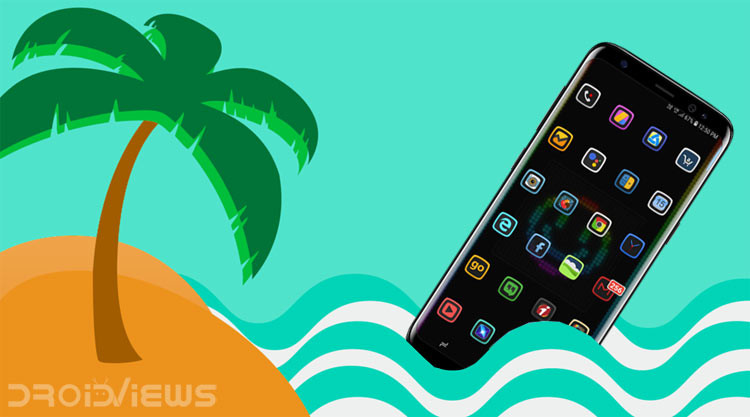 The summer is finally within sight and it's time to put the winter jacket away and get out the shorts in time for the upcoming months. Well, it depends on where you're reading this from, of course.
It's a time of BBQs, beaches and spending your days enjoying the sunshine. Of course, there are many Android apps that can enhance your summers too! With the sunshine not too far away, we take a look at the top 5 apps you need for a fantastic 2018 summer season.
Spotify
For those without Spotify, your summer will be much better for it. A huge music library at your fingertips, the app is perfect for BBQs, days in the park or evenings in the garden watching the sun go down.
A party favorite, you can create playlists or trust one of Spotify's own and really get the party started.
Accuweather App
You never know when the weather might turn in the summer, so rather than carry your umbrella with you constantly, download the Accuweather app and keep up-to-date with the latest forecast.
It's a free download and one of the best weather apps out there. You'll get more in-depth forecasts than anywhere else and the accuracy is quite phenomenal.
FIFA World Cup App
You'd have had to be living under a rock to not know the World Cup is just a few months away. It's always tough to watch every game live, so keeping up with one of the many apps dedicated to it is a must.
There are tons perfect for this summer. If you're looking to have a bet on the World Cup, as people will more than ever, but if it's all the best news and views, you won't go wrong with the official World Cup app.
The official app has exclusive video content and has news for every nation each and every day, so no matter who you're following it's the perfect app for you.
My Beach
My Beach is a fantastic Android app that does exactly what it says on the tin, finds you the best beaches nearby.
Perfect for vacations, where you might know the local area, you can tailor your search to find the right beach for you.
This might mean searching for the best dog-friendly beaches, or, perhaps even nudist ones. Whatever you need, you'll find a beach to kick back and relax on.
Wolfram
If you're planning on spending plenty of time in the sun, then you need to lotion up and be safe.
Wolfram is an awesome app that puts safety first and calculates how long you can be outside without burning. It personalizes the calculations with your complexion, location, and the SPF to help you stay burn free.
It isn't free, but is only a small cost and can in the long run even save your life!