There are a lot of great wireless headphones on the market in 2022, but which ones are the best? Should you go for wireless or wired ones? In this article we'll discuss everything about wireless headphones.
Wireless vs Wired Headphones
Wireless headphones are becoming increasingly popular, so let's take a look at the pros and cons of wireless and wired headphones.
Wired headphones have been around for much longer than wireless headphones, and they are generally seen as the more traditional option. One of the main advantages of wired headphones is that they are usually cheaper than their wireless counterparts. They also tend to be more durable, as there are no batteries or moving parts that can break down over time. Additionally, wired headphones typically offer better sound quality than wireless headphones, although this is not always the case.
The main downside of wired headphones is that they can be inconvenient to use, as you have to keep them tethered to your device. This can be especially cumbersome if you are using them with a laptop or other portable device. Additionally, the wires can sometimes get tangled, which can be frustrating.
Wireless headphones, on the other hand, are much more convenient. You can take them anywhere without having to worry about tangled cords, and they don't require any batteries. However, they tend to be more expensive than wired headphones and can have some latency issues.
7 Reasons to Buy Wireless Headphones
Here are some of the top reasons to buy wireless headphones:
Wireless headphones are extremely convenient. You can take them anywhere and they will work with any Bluetooth-enabled device.

They are very easy to use. Simply turn on your headphones and pair them with your device. No wires or cables required!

Wireless headphones offer great sound quality. With advances in technology, wireless headphones can now provide high-quality audio that rivals wired models.

They are comfortable to wear for long periods of time. Because there are no wires, you can move around freely without worrying about them getting tangled or caught on something.

Wireless headphones are great for active people. If you enjoy working out or running, wireless headphones will stay in place and won't get in the way.

You can find wireless headphones in a variety of styles to suit your needs and personal taste. From earbuds to over-ear models, there's a style of wireless headphone for everyone.

They make a great gift! Wireless headphones are perfect for anyone on your list who loves music, podcasts, or audiobooks.
Wireless headphones are the wave of the future and offer many advantages over traditional wired models.
How Much Should You Spend on Wireless Headphones?
How much should you spend on wireless headphones? It depends on a few factors, such as how often you'll use them, what type of music you like, and whether you need features like noise cancellation.
If you're an occasional listener who just wants to enjoy some tunes while working out or doing chores around the house, you can probably get by with a pair of budget-friendly headphones. But if you're a more serious music fan who wants the best sound quality possible, you'll need to spend a bit more money.
Noise-cancelling headphones are also a good investment if you often find yourself in noisy environments. They can help reduce distractions and make it easier to focus on your music.
Ultimately, the best way to decide how much to spend on wireless headphones is to figure out what your needs are and find a pair that fits both your budget and your listening habits.
How to Choose Wireless Headphones?
When choosing wireless headphones, there are a few things to keep in mind. First, decide what type of headphones you want. There are two main types of wireless headphones: over-ear and earbud. Over-ear headphones are larger and sit on top of your ears, while earbuds are small and fit inside your ear canal.
Next, consider what features you want in your headphones. Some wireless headphones come with noise cancellation, which can be helpful if you're trying to block out distractions. Other features to look for include Bluetooth connectivity, rechargeable batteries, and built-in microphones.
Finally, think about your budget. Wireless headphones can range in price from under $50 to over $200. Decide how much you're willing to spend on headphones, and then compare prices and features to find the perfect pair for you.
Top 5 Wireless Headphones for 2022
With so many different wireless headphones on the market, it can be tough to know which ones are worth your money. That's why we've put together this list of the best wireless headphones for 2022. Whether you're looking for something budget-friendly or want the absolute best sound quality money can buy, we've got you covered.
So without further ado, here are the top 5 wireless headphones for 2022:
1. Sony WH-1000XM4 Wireless Headphones
If you're looking for the best of the best, it doesn't get much better than the Sony WH-1000XM4s. These premium headphones offer superb sound quality, incredible noise cancellation, and a host of other features that make them worth their high price tag.
2. Bose QuietComfort 35 II Wireless Headphones
Bose is another name that's synonymous with quality, and their QuietComfort 35 II headphones are no exception. These over-ear headphones are extremely comfortable to wear for long periods of time, and they offer excellent noise cancellation to help you focus on your music.
3. Jabra Elite 85h Wireless Headphones
If you're looking for a great all-around pair of wireless headphones, the Jabra Elite 85hs are a great option. These headphones offer superb sound quality, impressive battery life, and sleek design that makes them look as good as they sound.
4. Sennheiser HD1 Wireless Headphones
Sennheiser is another company with a reputation for making high-quality audio products, and their HD1 wireless headphones are no different. These on-ear headphones offer excellent sound quality and comfort, along with a stylish design that will turn heads.
5. Beats Solo3 Wireless Headphones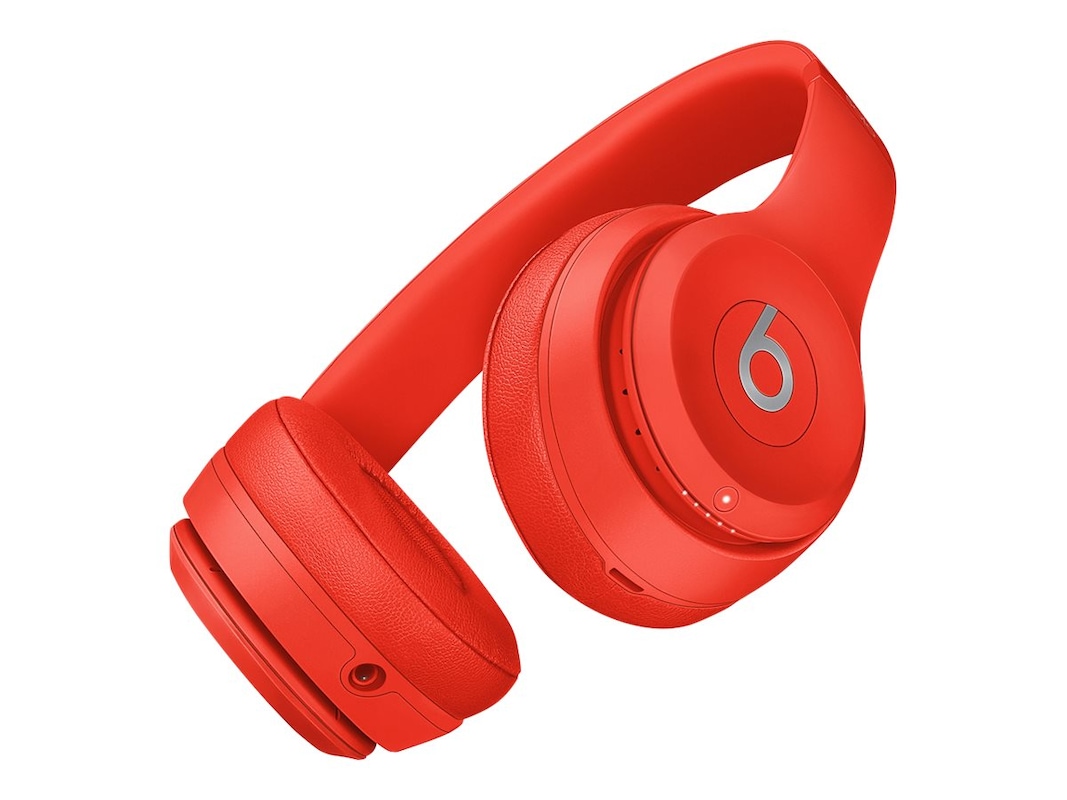 Beats by Dre is best known for their popular line of "beats" headphones, and the Solo3s are their flagship model. These on-ear headphones offer great sound quality and a long-lasting battery, making them perfect for listening to music on the go.
So there you have it – our list of the top 5 wireless headphones for 2022. No matter what your budget is, there's a pair of headphones on this list that will suit your needs. So get out there and start enjoying your music wirelessly!