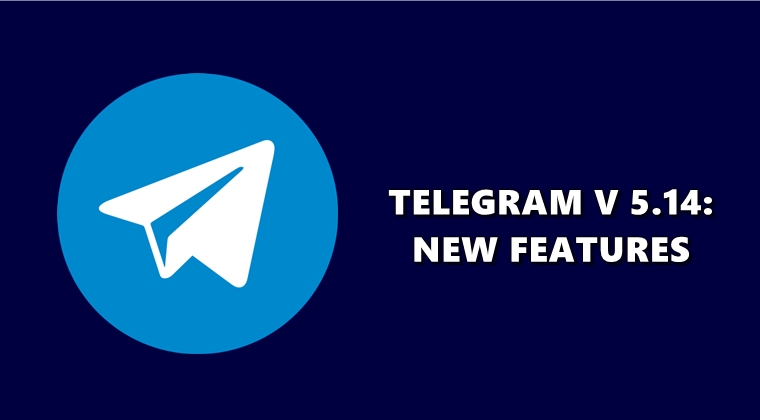 Among the most secure and encrypted messaging platform, Telegram seems to be on a feature-releasing spree. Weeks after the Telegram app got blessed with a plethora of new features, we are witnessing more new functionalities being added to it. This time though, Polls section has witnessed a major change in the Telegram app. Apart from that, Multiple Answers and Quiz Mode has also been added to the app. Moreover, you could now also customize the corners of Chat bubbles and see how much of the file has been download (in KB/MB). Let's have a look at each of these features in detail. However, before you proceed, you might want to learn how you can add Telegram's stickers to WhatsApp.
Telegram New Updates
Previously all polls on the Telegram app were anonymous. Now the latest Telegram update has added a new type of polls in which all the group members could easily view who has voted and for what (see below image). However, the ability to create anonymous polls are still there. Apart from that, other features include the option to create Multiple Answers and a Quiz Mode. The former, as the name suggests allows participants to choose more than one option.
Don't miss: How to Enable Passcode Lock on Telegram
Whereas the latter creates a full-fledged quiz. You could easily view all the participants that have taken part in the quiz. Furthermore, each participant could also view the results of these quizzes. But in this Quiz Mode, you can't refrain from your selection. Once you have voted for a particular answer, you'll have to stick with it and can't revoke your decision. This is in total contrast to Polls feature of Telegram that allows you to change your mind even if you voted before. With that said, here are the steps to create a new poll in the Telegram app. Moreover, you could also Download Instagram Posts and Stories via Telegram. Refer to our guide to know more.
Create a New Telegram Poll
To try out the new Telegram polls, head over to Play Store and download the app version 5.14.
Then go to the Chat Screen of any Telegram group and tap on the Attachments icon.
Next, select Polls from the menu. Type in the question in the first field and enter the desired number of options (maximum 10).
You'll now see the Anonymous Voting toggle. Earlier you didn't have a say whether these Telegram Polls should be anonymous or not. Each one of them was made anonymous by default. But now you have full control over that.
Apart from that, you also now have the Multiple Answers and Quiz Mode. Enable the toggle next to your desired mode and tap Create situated at top right.
That's it. You have successfully created a new Poll in the Telegram app. Let's have a look at some of the other new features in this latest build. Also, check out Telegram Cloud to get free unlimited online storage.
Other Features
Apart from the new polls in Telegram, it has also added a slight visual modification to the chat bubbles. You now have the option to make their corners more rounded. To do so, head over to Settings > Chat Settings > Use the Message Corners slider. Another important feature that was surprisingly missing from the app was a download progress counter. But with the new update, Telegram now shows how many bits and bytes of files you have downloaded.
So this was all about the new updates in the Telegram app. Polls, Multiple Answers, Quiz Modes, Visual Changes to the Chat Bubbles and the download progress bar are the new ones to make it to the Telegram app. What features do you still find missing in the app? Do let us know in the comments section below.