Root Moto X
When Motorola was a part of Google, the company was known for affordable smartphones with more than decent specs for the time. Slowly,
The Moto X Play is a device powerful enough to help you make through your day no matter what you throw at it. From simple tasks like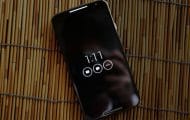 If rumors are to be believed, then the 2nd Gen Moto X may not receive any further updates. So you may never see the Official
Moto X Play is a lucky device. A new OTA update is available for the Moto X Play that will take the device to Marshmallow firmware.
It's just been a couple of months since the Moto X Play has launched, and there are speculations about this device receiving the