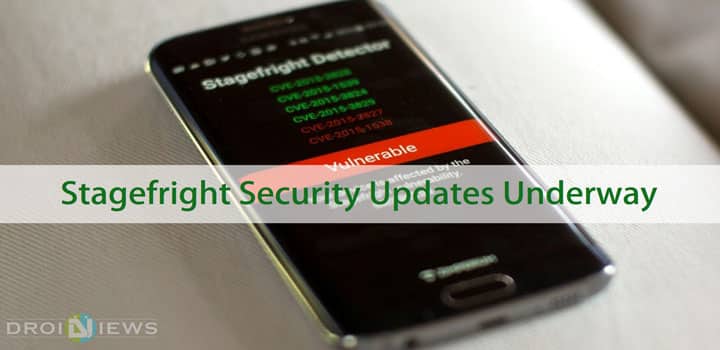 In response to the Stagefright – An Android vulnerability, as covered in our earlier post, LG and Motorola have released their plans pertaining to the security patches to help fight, Stagefright.
Out of several hundreds of Android makers amid announcements and ongoing uproar over the security risk by Google, a LG representative was quoted by Wired saying,
"LG will be providing security updates on a monthly basis which carriers will then be able to make available to customers immediately. We believe these important steps will demonstrate to LG customers that security is our highest priority."
What LG representative failed to detail was the number of devices it would roll out security patch to.
On the other hand, Motorola released a complete list of devices it would be rolling out the Stagefright vulnerability patch. The list includes;
Moto X Style
Moto X Play
Moto X, Moto X (Gen 2)
Moto X Pro
Moto Maxx/Turbo
Moto G, Moto G Gen 2, Moto G Gen 3, Moto G 4G, Moto G (Gen 2) LTE
Moto E, Moto E Gen 2, Moto E (Gen 2) 4G
Droid Turbo
Droid Ultra/ Droid Mini / Droid Maxx
According to a Motorola blog post, the has already been dispatched to the carriers and the users can expect an update in a few days. Along with Motorola, few other companies working on updating their devices include, HTC, Sony and Google for Android One.
To check, if you have the security patch installed on your device after system updates, you can run a security check by installing, Stagefright Detector App, from Google Play Store.
Once installed, run the application and tap, "Begin Analysis." After a series of test passes, if your devices flashes, "Vulnerable", that means that you do not have the security patch yet.
Until you get official security patches from your device manufacturer, you can try options we listed at the end of our previous post. Please post questions in the comment section, of personalized help.