S Health, Samsung's proprietary health and fitness app is exclusively available on the top-end Galaxy devices until now. Arguably, the S Health app packs more powerful features that the Google Fit app and most people agree to this. Unfortunately, this wonderful and useful app has been out of the reach for non-Samsung users and even some low-end Samsung devices as well. But finally, Samsung has taken a generous step of releasing the S Health app to Google Play Store for everyone to download.
However, this is not the first time that Samsung released its fitness app to Play Store. The S Health app has been pushed to Play Store earlier this year as a standalone app for the devices running Samsung's TouchWiz OS with Android 5.0 Lollipop or newer. Due to these restrictions, most of the older Samsung Galaxy users and other device owners have been locked out. After a fair amount of time, today, the S Health app is available for a wide range of smartphones running Android 4.4 KitKat or newer version of Android. That's a good news!
As for the features go, S Health comes with a wide range of fitness tracking algorithms which will monitor your health regularly. The app lets you keep track of the number of steps you've walked all day, your weight, daily food intake, calories burned, UV exposure, oxygen saturation measurement and can even monitor your sleep patterns. If you have a compatible device with a heart rate monitoring sensor, the app will let you monitor heart rate as well.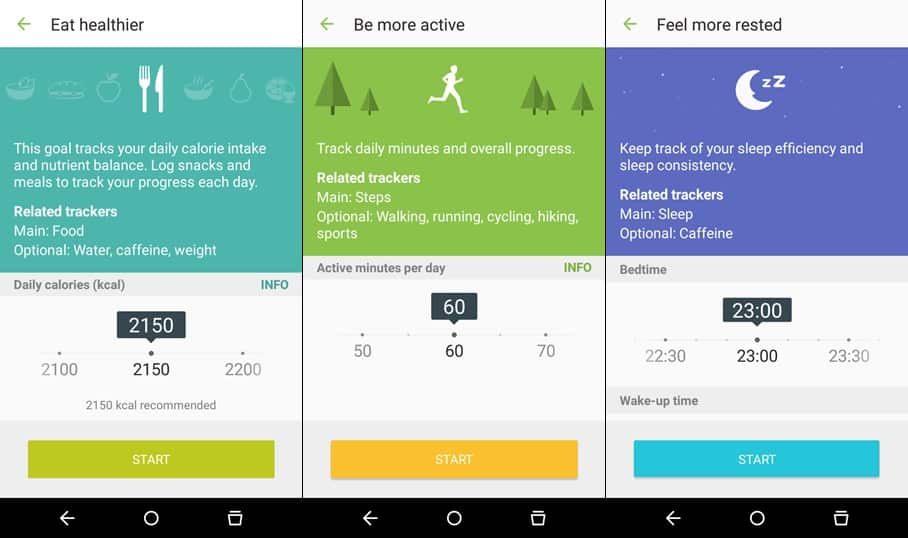 You can set fitness goals that matches your daily chores and view charts outlining the progress you made and read the tips provided by the app to stay fit and healthy. Digital health assistants have made quite a progress lately and Samsung making its S Health app available to everyone is definitely a generous move to enjoy cool features of Samsung even on a non-Galaxy device.
If you're waiting to download the S Health app and burn some calories, download the app from the Google Play Store link below.