Find out which premium camera phone comes out on top in this Samsung Galaxy S21 Ultra vs iPhone 13 Pro Max shootout!
Camera shots: Samsung Galaxy S21 Ultra vs Apple iPhone 13 Pro Max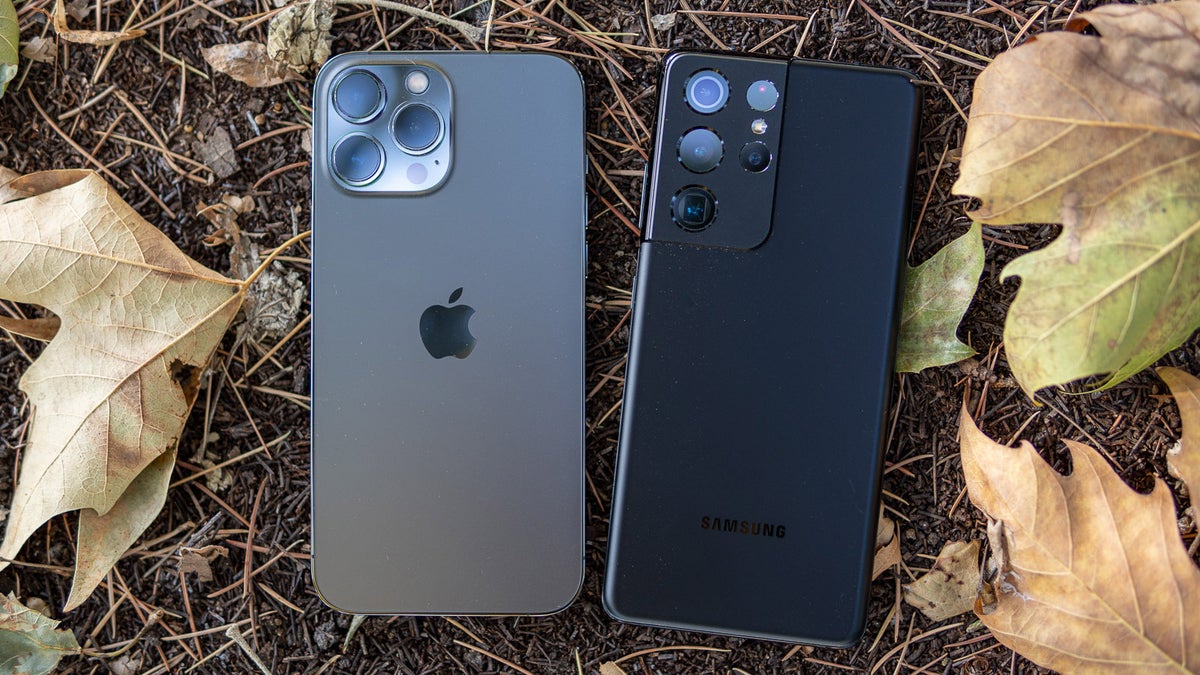 If you're looking to buy a smartphone that takes the best photos in the business, then the Apple iPhone 13 Pro Max and Samsung Galaxy S21 Ultra are sure to be on your list. short.
With the latest camera sensor hardware, a variety of flexible shooting lenses, and powerful image processing capabilities, leading iPhone and Galaxy smartphones pride themselves on taking great photos. The best? We took some snapshots to compare the two. Let's see which phone comes out on top in this Samsung Galaxy S21 Ultra vs iPhone 13 Pro Max camera shootout.
Samsung Galaxy S21 Ultra vs iPhone 13 Pro Max
Camera Specs Before we dive into some pictures, here's a quick rundown of the two phones' camera specs that will give us an idea of ​​what to expect.
Samsung's Galaxy S21 Ultra notably has the fourth camera compared to three on the iPhone. This 10x periscope zoom camera offers far greater ranges than the iPhone 13 Pro Max, which we hope will give the phone a quality boost at very long ranges. However, with a much wider bezel for better light capture, Apple could have the fore into the ultrawide division.
The iPhone 13 Pro Max also has a larger primary image sensor than last year. This improvement is meant to help fill the void in the Galaxy S21 Ultra's large sensor, especially when it comes to low light performance. the actual pictures, so let's dive into them. Exposure and detail are exceptional in both camera configurations in a variety of scenarios.
There are subtle differences, however. For starters, Samsung's main camera lens has a slightly wider field of view. More importantly, Apple's colour balance is a little more yellow than Samsung's, which can make some shots look a little sick. However, the phone generally opts for a more reserved but realistic colour balance. The colour palette isn't overly aggressive as in previous years, and the added touch of Samsung sometimes works in favour of the phone.
Another small difference is that the Galaxy S21 Ultra has a slightly brighter exposure which ensures the subject is well presented, although the picture of the rose above shows that this doesn't always work for the better as it can go away. Colours This is particularly noticeable in interiors, where subjects that were photographed with the iPhone often appear underexposed and slightly more processed and are particularly noticeable in the first picture. In general, however, this is subtle instead of dazzling differences. Aside from HDR, these are mostly due to differences in taste and hue, rather than obvious examples of higher or lower camera capabilities. That being said, my personal preference leans a little more towards Samsung's colour and exposure preferences, though it doesn't really do much between the two. no pixels peeking out.
Low-light photography
Apple hasn't released any official details about the sensors in the iPhone 13 Pro Max, but teardowns show it is using a Sony IMX703 for its larger main sensor. This component of the camera measures 1 / 1.66 inches wide. That is even smaller. Then the main sensor on the Galaxy S21 Ultra (1 / 1.33 inch), but not as much as previous generations. In addition, the iPhone's main camera can capture strikingly similar images or even more light for low-light shots with fewer pixel cell walls – only 12 MP versus 108 MP – and a larger aperture. Apple claims a 1.5x improvement over last year's iPhone 12 Pro Max, although I didn't notice a huge difference between the two.