Remember those days where people used to buy compact disks and DVDs with their favorite songs and movies? In fact, back then, CDs were the only means people could share and transfer data. But, technology has come a long way and most modern day computers don't even have a CD compartment like they used to. Everything is digital now and the trend of streaming movies online from smartphone and TV is growing rapidly.
So, what about those precious disks you have, which has some of the rarest collection of movies and songs, which you could not find online? You cannot play them anymore on your computer or copy those movies to your PC because they are so large in size that it might take up your precious limited storage.
Also, you cannot play them on your phones or tablets because the format is unsupported and the size is more than 7 GB. What if there is a way to convert all these files and to compress their size so that they could be played on any kind of device you own? How awesome would it be to play your favorite movies from your old DVDs on your Laptop, phone, tablet or your Smart TV?
Sounds pretty cool right? Well, that's where Wonderfox DVD Ripper Pro comes into play. A DVD Ripper is a software that aims to extract the audio or video files from a CD or a DVD, which is called ripping and then store them in a different location. Sometimes DVDs meant for commercial purposes might not allow you to rip the contents and all the files would be encrypted.
An ideal DVD Ripper software should help you overcome this by automatically decrypting such files for your and which is exactly what Wonderfox DVD Ripper Pro does. Read on to know more about this highly useful piece of software and how to use it.
Wonderfox DVD Ripper Pro Review
As already mentioned, Wonderfox DVD Ripper Pro is a DVD Ripping software for Windows and is a quite popular product in this Niche. It helps you to rip video from DVD and then convert it to any file format you want.
It has a simple interface with a quick 3 step process which makes it extremely easy to use even for beginners. This might be the best AnyDVD alternative as it is much faster and easier to use.
One of the most important features that any DVD Ripper software should possess is the ability to rip your files as quick as possible and to retain the best possible quality. Wonderfox DVD Ripper Pro seems to achieve this ease as it manages to rip huge files with more than 4 GB in size in under 10 minutes.
The overall process of ripping a file from a DVD and then converting it to a file format you need might take a maximum of 20 minutes. This is pretty impressive especially considering the fact that most old DVDs came with encrypted files to prevent illegal sharing.
Let us look at the pros and cons of Wonderfox DVD Ripper now.
Pros
Simple intuitive interface
Conversion to more than 60 file formats
Automatically detects the title of the ripped video
Removes Encryption and region code protection automatically
Quicker Conversion speeds while preserving high quality
Cons
The software might freeze in slow computers
Aspect ratio could not be changed
Features of WonderFox DVD Ripper Pro
The best feature of WonderFox DVD Ripper Pro is that it offers really specific options for converting your files to support popular smartphones and tablets. The list even includes the recently launched iPhone 7, Google Pixel and other popular smartphones from Samsung, Motorola, LG, and Huawei. You can just select the device you own from this list of over 100 devices to directly convert to the supported format.
The software also automatically chooses the best possible settings for your video like the compression ratio and output quality to make sure you get the lowest possible size with maximum quality. The resolution and the frame rate of the video are also automatically setup by the software so you don't have to worry about getting the perfect output you need.
Wonderfox DVD Ripper Pro offers a wide range of conversion options to help you in playing your favorite videos in any type of device you own. Some of the conversion options available are DVD to AVI, DVD to MP4, DVD to MKV, DVD to MPG, WMV, MOV, MTS, M4V, ASF, DVC, MTS, M2TS, WEBM, FLV, SWF, VOB, F4V, 3GP, and 3GP2. You can also directly convert audio files from your CD or DVD to set as ringtones on your Android or iOS device.
How To Use WonderFox DVD Ripper Pro
WonderFox DVD Ripper Pro is a fairly easy to use software and it is designed in a way that even complete beginners could do what they want. You can follow the below steps to select an audio or video file from your DVD, import it to WonderFox DVD Ripper Pro and then rip and convert to the file format you want.
Step 1:
Download WonderFox DVD Ripper Pro from here.
Step 2:
Now open the downloaded setup file.
Step 3:
Click on next to continue and accept the terms and conditions.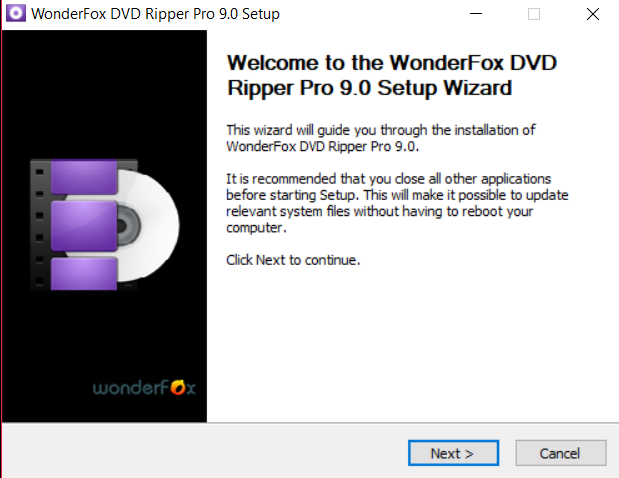 Step 4:
Choose the location where you want to install the software and then select Install.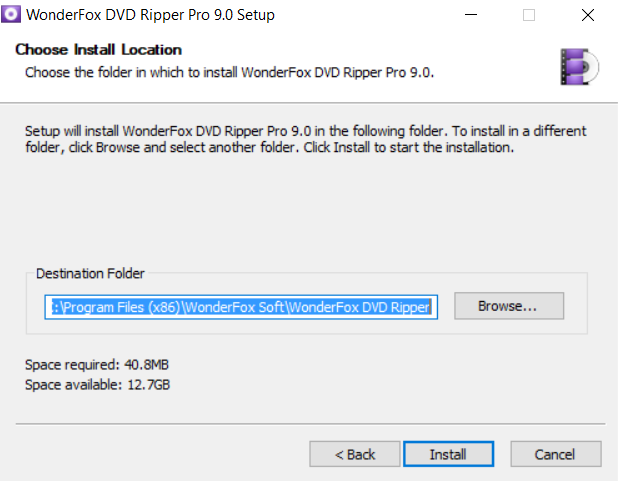 Step 5:
Once the installation is complete, click on finish to launch Wonderfox DVD Ripper Pro.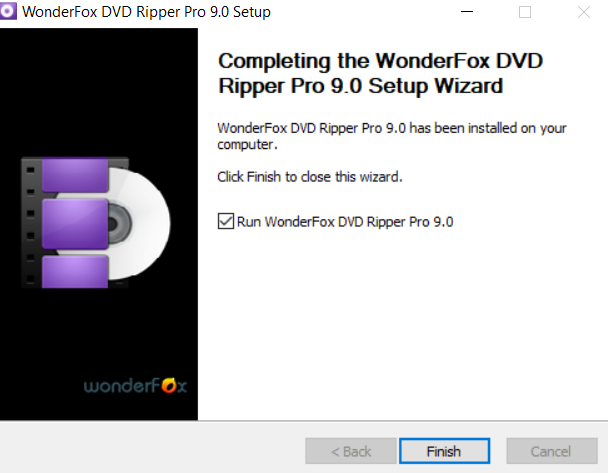 Step 6:
Now you will be presented with the home page of the software. You can select the source where your files are stored.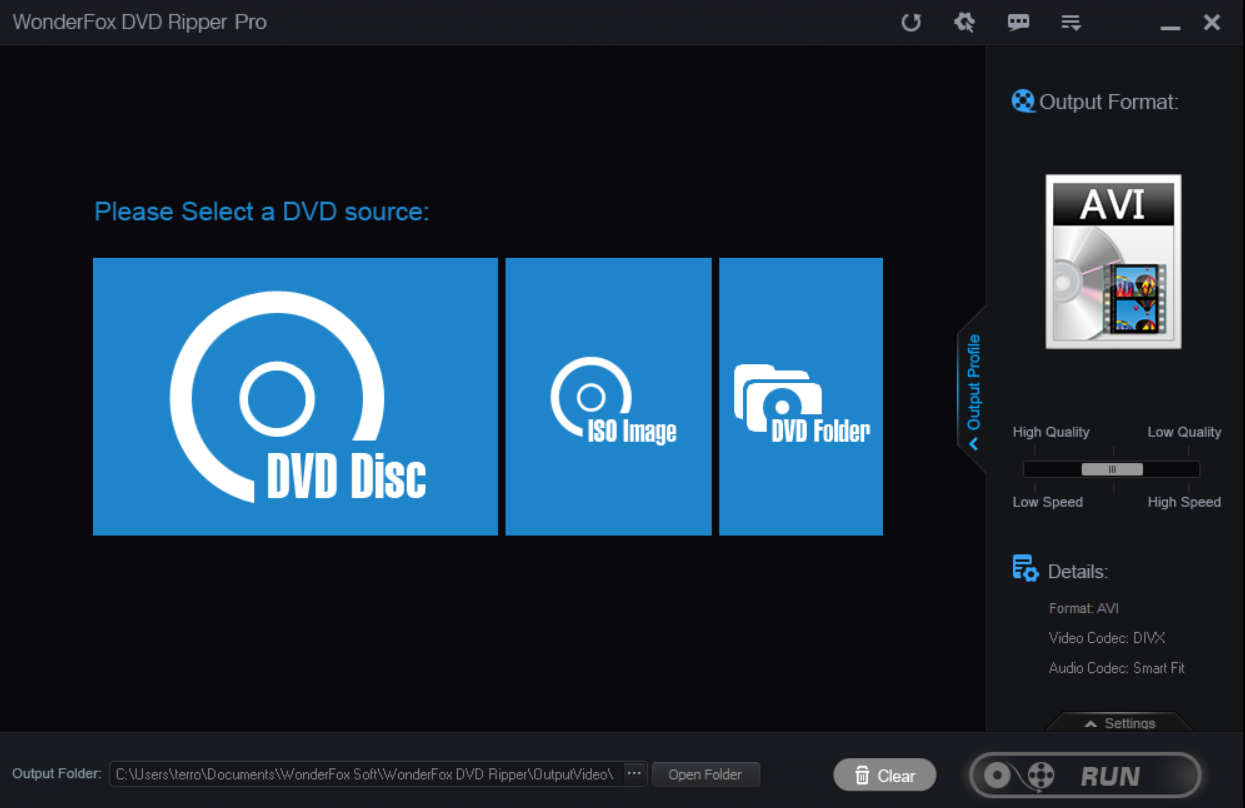 Step 7:
Select the DVD Disc or the DVD Folder option to load the files you want to be ripped and converted.
Step 8: 
Now select the output option from the right menu and then choose the file format you want your files to be converted to.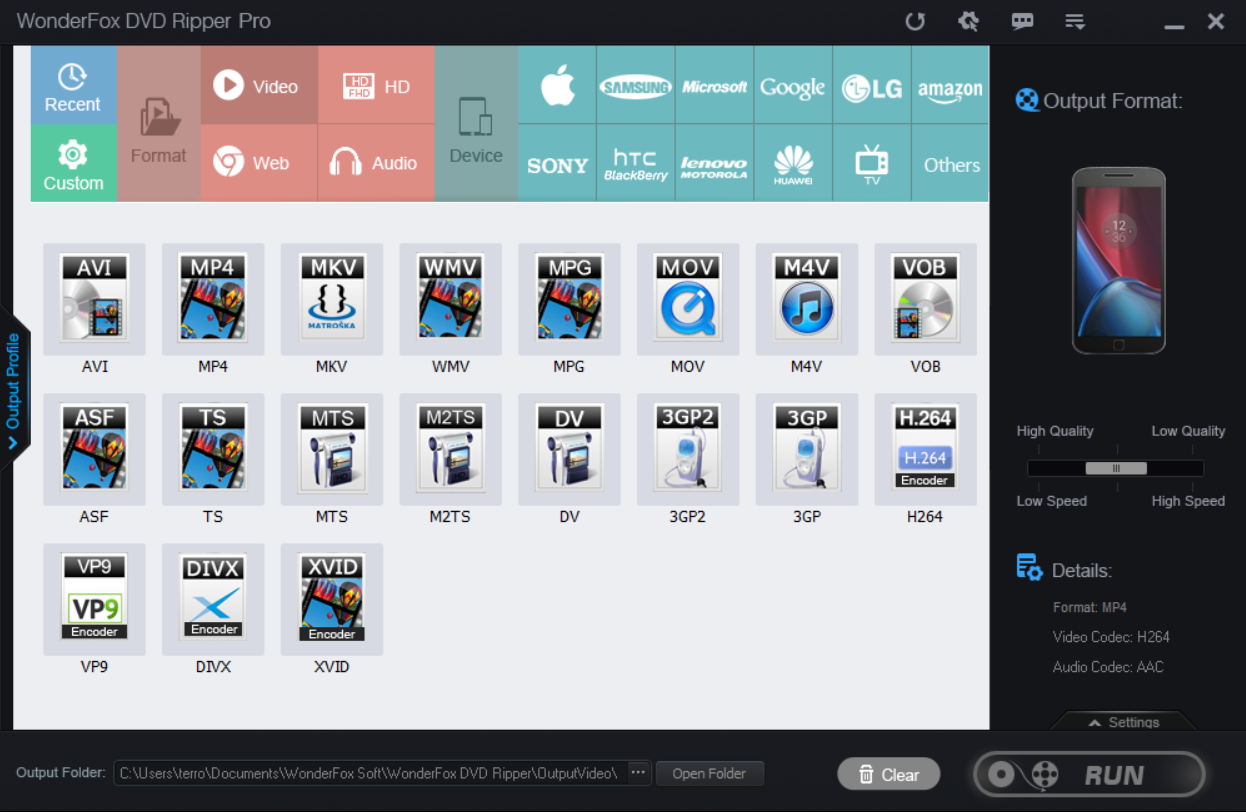 Step 9: 
By default, the best possible options will be selected. You can modify them if you want but it is best to leave them untouched.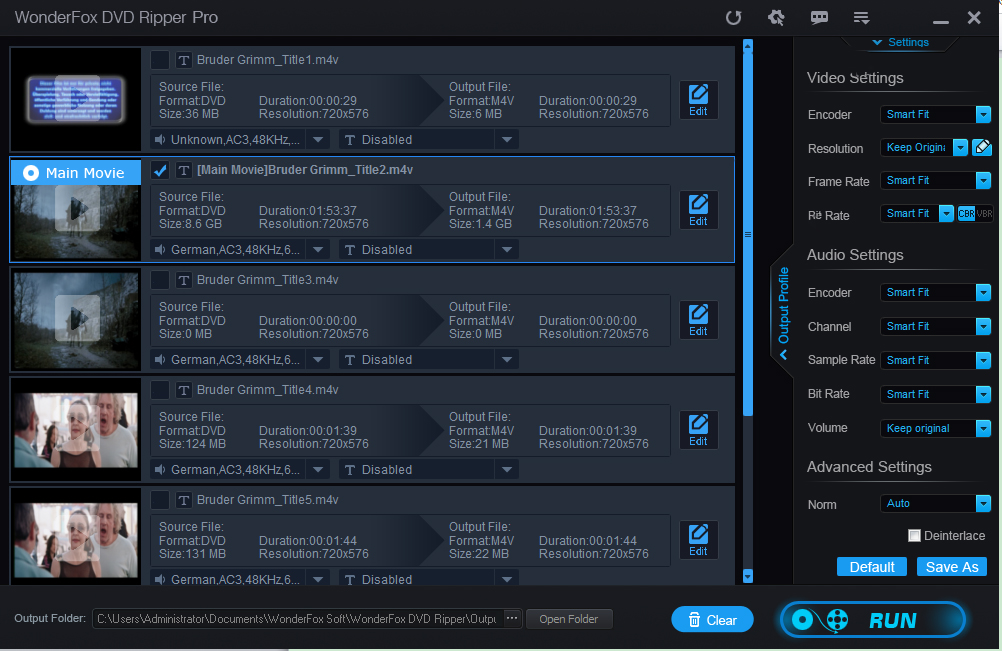 Step 10:
Now click on the Run button at the bottom.
Step 11:
The software will now begin ripping your files and once it is done, the files will be converted to the format you chose earlier and will be saved to the preferred location.
If you want you can try copy 21 day fix DVD to your phone or your tablet as a trial run. You can purchase the full version from here and they also offer a 30-day money back guarantee.
Final Thoughts
So, to sum it up, Wonderfox DVD Ripper Pro is really a useful piece of software and it could be purchased for just $29.95. So, if you are a sad owner of a ton of old DVDs with epic movie and audio collection, then this is the one you should download and use to transfer all your physical copies to the digital world.