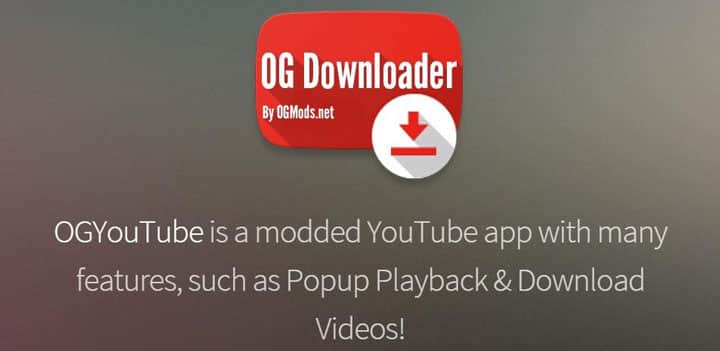 If you use YouTube a lot and watch videos and listen to music over it then you must have across the limitations of YouTube like you cannot play videos while screen is off. Or that you cannot play videos in the background; you need to keep the YouTube app open. Although YouTube allows you to download videos for offline use but not all videos are available and such videos can be played only using YouTube application. Moreover, YouTube does not support multiple downloads.
OGYouTube v1.0 Downloader lets you download multiple videos at once from YouTube on your Android device. The major advantage of using OGYouTube is that it does not require any root access. Moreover using this app gets you the privilege to run videos in the Background. This app also provides an option for Popup Window so you can watch YouTube videos along with any application and move the Popup window anywhere on the screen and perform multiple operations.
OGYouTube lets you watch videos while the Screen is off. So if you just want to listen to music or audio then using this feature would let you do so even when you lock the screen. You can select all resolution settings for videos ranging from 140p to 1440p.
OGYouTube provides an option to download only the audio in Mp3 format. Subtitles can be downloaded too. To exit, OGYouTube has added a feature to press the back button twice so that your experience remains uninterrupted.
Disclaimer: Droidviews does not encourage to download YouTube videos as Google does not allow users to download YouTube videos. This is an informative post about the features of OGYouTube Downloader. You can use other features like Background Play, Popup Window Playback etc.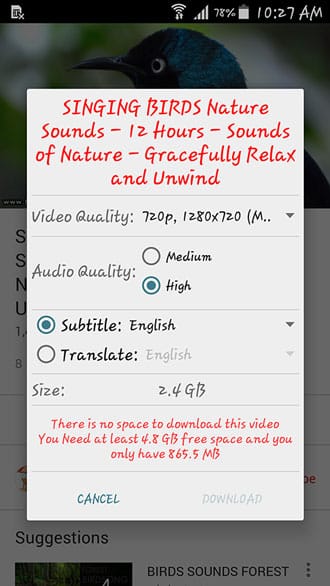 If you are looking for an YouTube video player with good features like Background Play, Popup Window, downloads etc. then OGYouTube is a good enough application. It is available as an Android application and as an Xposed Framework module.
Download Section
Download | OGYouTube v1.0 Downloader