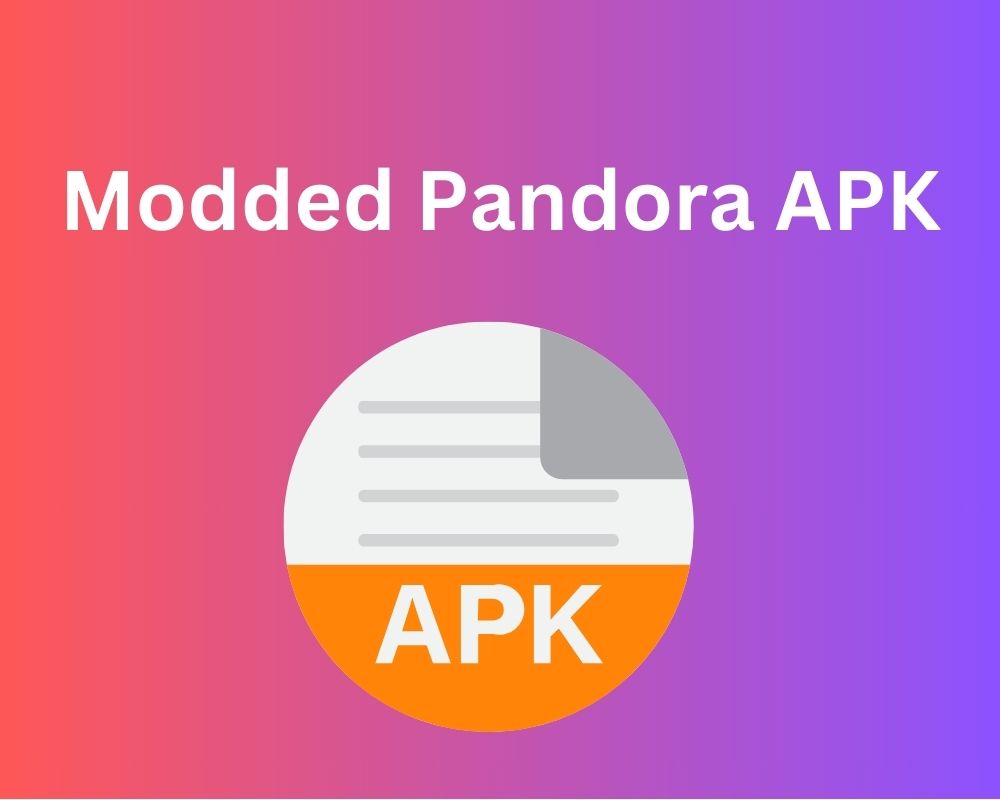 Pandora Music APK + Mod is a widely recognized music streaming application that offers a personalized listening experience. With the release of the latest version, 2208.2, users can now enjoy an even more enhanced feature set.
In this detailed review, we will explore the extensive capabilities of the MOD version, address safety concerns, and guide you on where to securely download it.
Pandora App 
Pandora stands out as the premier music streaming platform in the United States, providing users with unrestricted access to a vast library of songs and podcasts. With a simple search for your preferred artist, a treasure trove of their music, spanning both their latest releases and timeless classics, is readily available for free.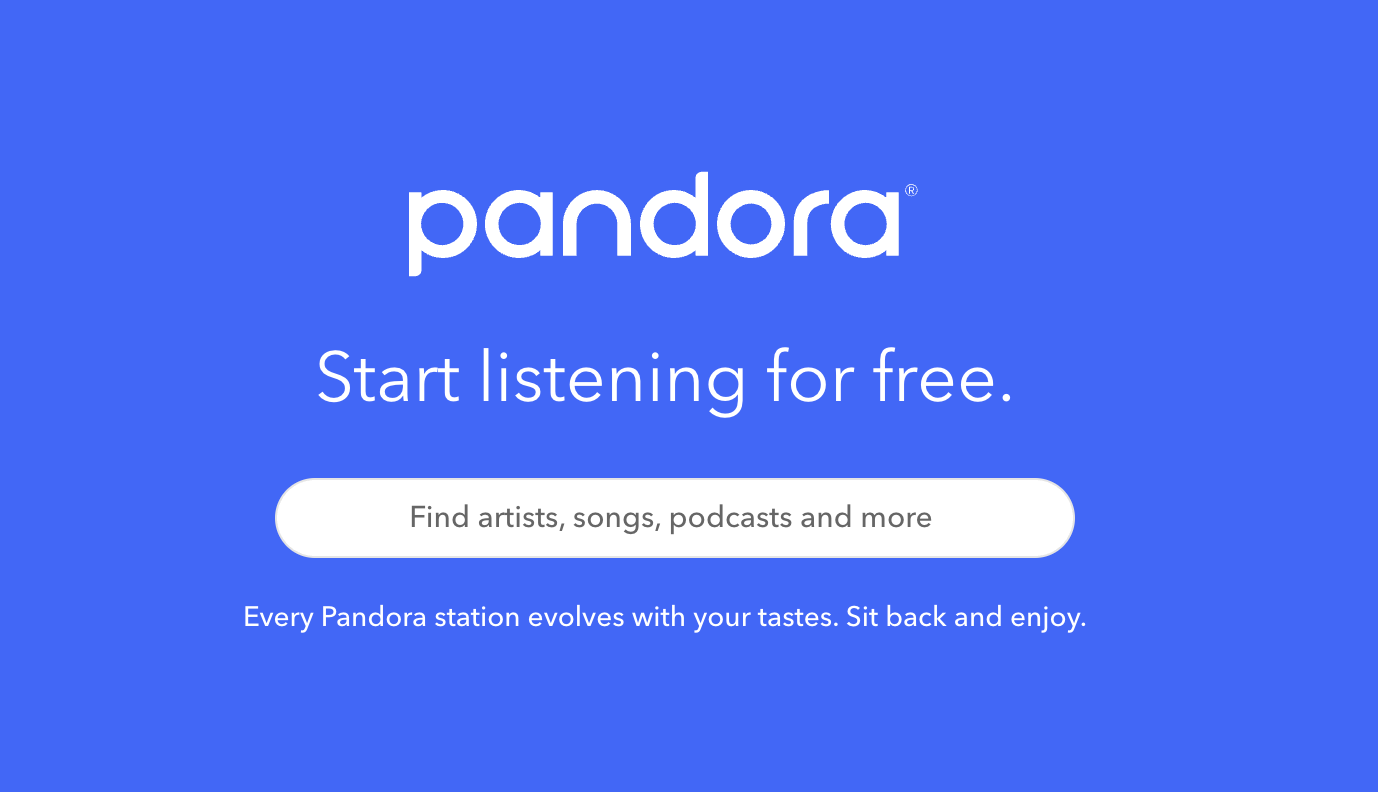 This service operates on a freemium model, meaning that while it offers remarkable content for free, there are certain limitations. These include periodic interruptions from advertisements and the absence of a download feature, among others. To unlock the full spectrum of features, a transition to the premium plan is available for a nominal monthly fee of approximately 9.99$. 
Features of Pandora Music APK + MOD v2208.2 
Pandora Music APK + MOD v2208.2 brings an array of exciting features that revolutionize the music streaming experience.
Personalized Experience
Pandora's hallmark feature lies in its ability to create tailored playlists. By analyzing user preferences and listening history, Pandora delivers a curated selection of tracks that resonate with individual tastes. This personalized approach ensures that every listening session feels unique and engaging.
Advertisements Free Premium Access
One of the most significant advantages of using the MOD version is the elimination of ads. Ad-free streaming means uninterrupted enjoyment of your favorite tracks without any disruptive interruptions. This feature alone enhances the overall user experience significantly.
Unlimited Skips
Unlike the official version, where users have a limited number of skips per hour, the MOD version allows for unlimited skips on music player. This empowers users to effortlessly navigate through tracks, providing a seamless and fluid listening experience.
Enhanced Audio Quality
Access to premium-quality music, which was previously restricted to subscribers, is now available to all users of the MOD version. This enhancement ensures that the music is delivered with optimal sound quality, allowing listeners to truly appreciate the nuances of each track.
Unlimited Downloads
Downloading songs for offline listening is a coveted feature for many music enthusiasts. With the MOD version, users can enjoy unlimited downloads, transcending the limitations imposed by the official version. This is a game-changer for those who prefer to have their favorite tracks readily available, even without an internet connection.
Safety Concerns
While the MOD version offers enticing benefits, it's crucial to approach it with caution, particularly in terms of safety and legality.
Source Reliability 
To safeguard personal data and ensure the integrity of your device, it's imperative to download the MOD app from reputable and trustworthy sources. Avoid third-party websites that may host potentially compromised versions.
Virus and Malware Checks
Performing a comprehensive virus scan using a reputable antivirus tool is a crucial step in mitigating potential threats that may be embedded within the MOD APK file. This extra precaution helps ensure that your device remains secure.
Caution with Third-Party Sites
Exercise vigilance when downloading from APK sites. Conduct thorough research and verify the authenticity of the source to steer clear of potential malware attacks or compromised versions.
Is Pandora Mod APK Legal and Safe?
Using a MOD app is not inherently illegal, but it's important to note that distributing MOD apps without proper authorization is against the law. As such, users should refrain from logging into their primary accounts to avoid potential account bans.
Regarding safety, while most modded APK files are secure, there's always a risk of encountering malicious versions. Therefore, it is crucial to download apps exclusively from official app stores or trusted sources.
Additional Features
In addition to the impressive array of features offered by Pandora Music APK + MOD v2208.2, there are several more aspects that enhance the overall user experience:
Multiple Categories
Pandora app provides a diverse range of music categories, ensuring that users can explore and discover tracks across various genres and styles. This expansive library caters to a wide spectrum of musical preferences.
Upvote and Downvote Feedback
Users have the ability to provide feedback on songs by upvoting or downvoting them. This feedback mechanism refines Pandora's algorithm, ensuring that the curated playlists continue to align with individual tastes.
Easy-to-Use Interface
The user interface of Pandora is designed with simplicity and intuitiveness in mind. Navigating through the app, creating playlists, and exploring music categories is seamless, even for those new to the platform.
Platform Independence
Pandora is a versatile application, accessible across various platforms. Whether on Android, iOS, or a desktop computer, users can enjoy the same high-quality music streaming experience without compromising on features or functionality.
Create Your Own Playlist
Alongside curated playlists, users have the option to create their own personalized playlists. This feature empowers users to curate a collection of their favorite tracks, tailored precisely to their preferences.
Offline Music Collection
For users on the go or in areas with limited internet connectivity, the ability to download songs for offline listening is a crucial feature. With Pandora Music APK + MOD v2208.2, this capability is extended without any limitations.
How to Download and Install Pandora Premium Unlocked Apk
For those looking to experience Pandora APK + MOD v2208.2, the process is straightforward. Follow these steps to successfully download and install the application on your Android device:
Click on the 'Go To Download Page' button provided above. You will be redirected to the Pandora One download page.

Begin the download by clicking the Start Download button on

download lin

k. Within moments, the download process will commence.

Once the download is complete, open your file manager and locate the downloaded file. If this is your first time installing an application from the file manager, you may be prompted for certain permissions. This is a one-time step.

Click on 'Settings' and toggle on the 'Allow from this sources' switch.

Return to the installation process and proceed. This time, the app will install smoothly without any hiccups.
Check out the other blogs in APK series too!
FAQs
Q: How to use Pandora premium on Android?
To utilize Pandora premium on Android, follow these simple steps:
Install Pandora Premium Apk from the provided link.

Employ a VPN and connect to a USA server.

Open the Pandora application and indulge in unlimited music streaming services. 
Q: How to use Pandora premium on a desktop? 
To access Pandora premium on a desktop, follow these steps:
Visit the official Pandora website.

Sign in or sign up using your Google or Facebook credentials.

Search for your favorite songs and enjoy.
Note: If you're not in the United States, using a VPN is essential for uninterrupted access to Pandora's premium content.
Conclusion
Pandora Music APK + MOD v2208.2 offers a compelling alternative for users seeking premium features without a subscription. However, exercising caution when downloading MOD apps is essential to ensure the integrity of your device and personal data. 
By following these precautions, users can confidently enjoy an enhanced music streaming experience without compromising their device's safety.