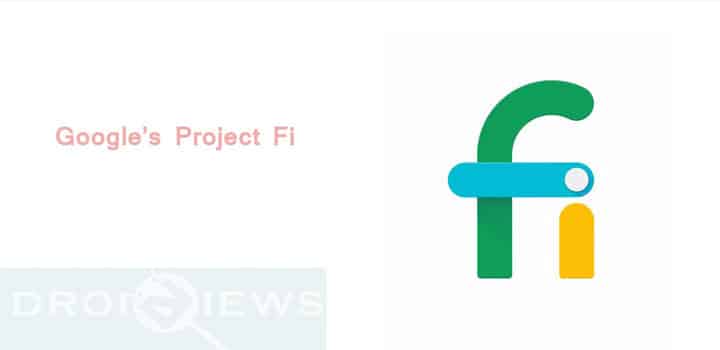 If you are a Nexus 6 user they you may have heard about Google's Project Fi. Project Fi is a new wireless experience from Google designed to help you get the highest-quality connection, enable easy communication across networks and devices, and make the service experience as simple as possible. However, this service still only works on unlocked Nexus 6 devices unless recently an update has been released that will allow its users for better account management from devices other than Nexus 6.
To use Project Fi you need to send an invite request and when you have successfully subscribed to it, you can use Project Fi on your device. If you already are a Project Fi subscriber then you can install Project Fi on all your android devices and manage your accounts from multiple devices. However, you need android version 5.1 and above to use Project Fi.
Project Fi helps you get better WiFi and network connections to your Android device. A major advantage of using Project Fi is that you can use the same mobile number across all your devices. Using Project Fi you can easily switch between WiFi and Network whichever is stronger and automatically switch between them.
For more information about Project Fi and how to sign up, visit Project Fi dedicated website and request an invite.
If you're a user of Project Fi, use the app to:
 Activate your Project Fi service
Manage your account and settings
Check your data usage
See your monthly statements
Get in touch with support 24/7
Android users can expect more of such updates in the future. This is what a spokesperson at Google quoted
Hi folks!

Updates to the Project Fi app, version E.1.3, will be rolled out over the next few days starting today.

Notable updates include:
– Account management from devices other than your Nexus 6! The app now works on any phone or tablet running Android 5.1 and up.  More info here:https://goo.gl/9FR6UH
– Improved international roaming experience – more reliable country detection for a better Project Fi experience when you're traveling!
– Improvements to activation and connectivity experience

This update will hit all Nexus 6s, whether you're on a Project Fi-specific build or not. Look out for the update in the coming days!

Happy Hump Day,
Justine
Project Fi Community Manage
If you already have an invite then install the Project Fi app.