Another day, another sigh of collective frustration. Yes, we all are waiting for that yet elusive Lollipop update for our beloved Nexus devices. But the goodies supposed to be bundled with this major overhaul are already getting delivered by good guy Google. And while we wait for the Google devs to fix that battery draining bug on Nexus 5 which is delaying the update; we are getting the candies and lollipops well after Halloween! And the latest stock app to receive the material design makeover is Google Maps.
For people who hit the road more often than not, this is something worth cheering about. But to be honest, the less adventurous of us folks too use Google Maps quite frequently when confused. And the paper-and-ink design language termed as Material design by Google is on display here with great flourish – sliding animations, subtle shadows, neat icons, bold colors, new textures and what not!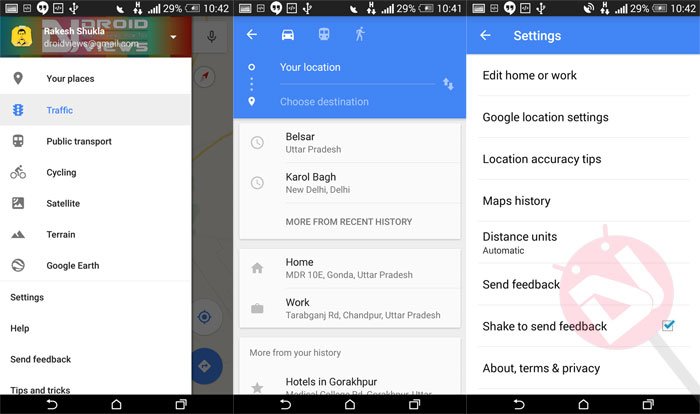 According to the Google Maps official blog, the new app with version 9.0.0 tag will start rolling over via the Android 5.0 update and then through the Google play store in a few days. However, if you don't have that much patience to wait until the app comes officially and want to experience the new Google Maps app with all it material glory along with new features, we got hold of the Apk that you can download from below and sideload on your device right away.
Download Google Maps 9.0
Google-Maps-9.0.0-Android-4.1.apk
Source: Google Maps Blog