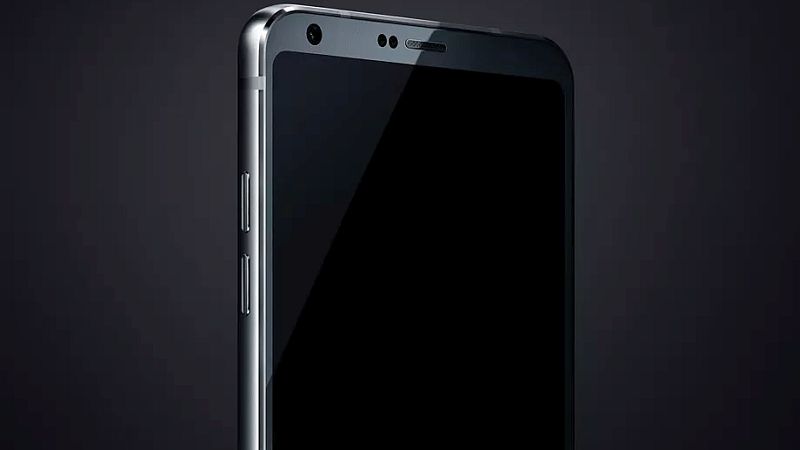 LG's latest device that everyone wants to know more about is the G6 model. This device has been teased and speculated about for a pretty long time now, but it looks like it will finally be available for fans to personally try out. One of the most awaited tech conventions of the year, MWC or Mobile World Congress, will kick-off next month. LG is expected to debut G6 on the 26th of February for everyone to see, but its plans might have been hindered. A recent image leak shows how the G6 model will look like and gives eager fans an idea of what to expect from the launch.
Early leaked design highlights
The image only depicts the top half the long anticipated device, but it is filled with information. The image holds information about the handset's design and screen (which measures 5.7 inches according to The Verge). The phone's bezel is one of the main attractions here because it allegedly gives the phone a 90% screen-to-bezel ratio. The metal build of the phone shows us that LG is moving on and leaves the LG G5 plastic design behind. The metal design will also incorporate glass according to The Verge, and LG fans and curious consumers alike will be able to try out a high quality device. Aside from the construction materials, we can see the volume buttons on the left side of the handset as we've been accustomed to seeing over the years.
Other teased features
In terms of sticking to what works, there aren't any controversial changes or design statements involved here, with a 3.5 mm headphone jack. Even though it isn't visible in the image, sources claim that a non-removable battery will be used for the G6 handset, which will also be waterproof. The latter feature is more likely to be successful in achieving its purpose if the device has a non-removable battery since the back panel doesn't feature any gaps that might compromise it.
Some sources claim that the handset will come with Snapdragon 835 processors but that it very questionable since Samsung is pretty much hoarding the fir batch of chips for its Galaxy S8 flagship which won't come out until April according to rumors. With the 26th of February not that long away, we will soon see exactly how accurate the leaked image is to the retail design of LG's G6.