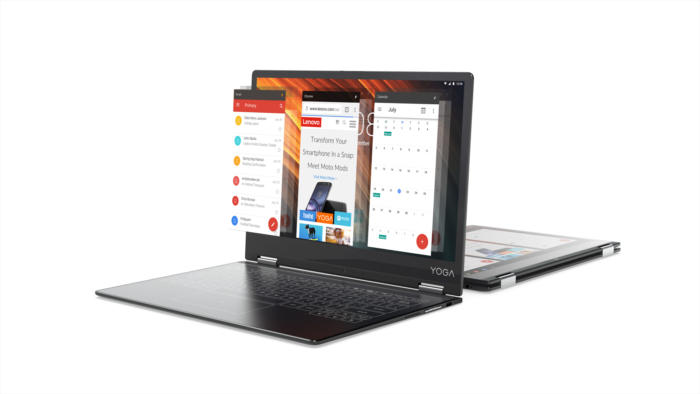 If you're looking for a hybrid device that manages to stand out, even in this hybrid enthusiastic market, we've got something for you. Lenovo's newest tech effort, the Yoga A 12, comes with a features that you don't see that often. We're talking about a touch keyboard that replaces the traditional mechanical keyboard. And just like you would expect from a hybrid device you can seamlessly transition from a laptop to a tablet (that runs Google's Android OS).
Owners of the last year released Yoga Book might be familiar with the touch dependant keyboard, as their device also used a similar feature. From a hardware perspective however, consumers might be reticent to committing to this 2-in-1 due to the fact that it uses an old chipset which Intel has not exactly put on top of its priorities in terms of software updates. If you end up getting this laptop, you might find it challenging to get your hands on a firmware update.
So what's inside? Let's take a look at the device's specifications so you can get a better idea of what Lenovo is offering here exactly.
Lenovo's Yoga A 12 comes with Google's Android 6.0.1 Marshmallow out of the box;
The laptop uses a 12.2 inch screen and provides a 1200 x 800 max resolution;
In terms of processing power, it is packed with the Atom X5 chip from Intel;
For the memory capacity we'll see a total of 32 GB of internal storage, coupled with 2 GB of RAM.
There a couple of interesting bits about this Lenovo product, which resembles Chromebooks quite a lot. It will be interesting to see if Lenovo will work on bringing Android applications to the platform just like Google is doing to Chromebook devices. However, with the implementation of this touch-based keyboard, it will be a while before consumers feel the need of more features.