Dying Light 2 is an action game that is played online by many players from across the world which involves abilities to do parkour, use weapons, and combat against hostile factions and zombies. However, many gamers are wondering if the gameplay allows for cross-platform features and crossplay features. Former Techland Lead Community Manager, Pawel Modlinski explains that Dying Light 2 is unlikely to be Cross Platform and why he thinks it won't even be a Co-Op experience. Here, we will discuss how you can make the best of this game and how you can use other means to play with your game buddies. 

What Does Cross-Platform Mean?
Cross-platform typically refers to the capability of a video game or software to allow players from different platforms or devices to play together in the same game environment. It means that gamers using different gaming platforms, such as PC, Xbox series x, PlayStation, or even mobile devices, can interact and play the game together, regardless of the specific platform they are using. 
This way you can play with your friends online even when they are using different platforms for gaming. This cross-platform play is what enables players to complete missions together and allows for a multiplayer experience. 
Does
Dying Light
2 Have A
Cross-Platform Feature
?
Dying Light 2 does not have a feature to support cross-play or cross-platform during the game stream. Hence, if you are playing using your PlayStation and your friend is playing Dying Light 2 using their PC, there wouldn't be functionality to share your gameplay.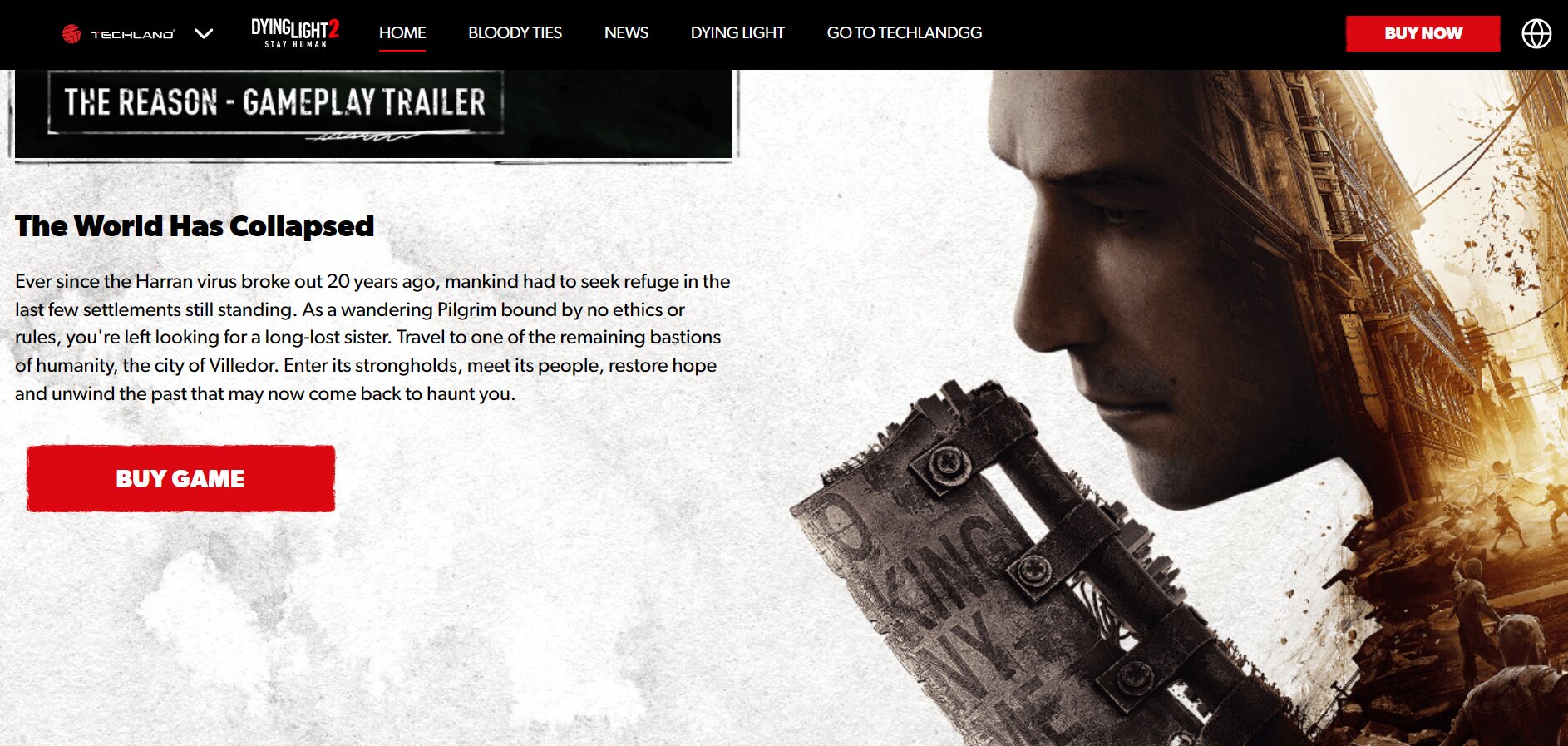 As of now, the developers have announced that the game won't be available for cross-platform or crossplay. However, you might be excited to know that the game does support cross-generation or cross-gen features. 
This implies that you can play with gaming consoles of different generations. This can be fun with your friends who have the same platform as you. So suppose you have a PlayStation 4 and your friend recently got a PlayStation 5, then you can play with each other using the cross-gen play feature. 
What Platforms Support
Dying Light
2?
Dying Light 2 is an open world game that is a survival game created by Techland and they have announced the compatibility of this game with the following platforms:
Windows

PC

PlayStation

4

PlayStation

5

Nintendo Switch

Xbox One

Xbox Series X

/S
These are the supported devices along with these, it is also available on almost all well-known gaming platforms.
How Can I Play With My Friends On
Dying light
2?
It is possible to play with your friends and gaming buddies as long as you have the same family console. For instance, if you are using an Xbox One and your friends have Xbox One or Xbox Series X, then you can easily share your gameplay and play together without any trouble. Here is a step-by-step process that you can follow and enjoy the game with your friends:
Step 1: In the first step you need to make sure you have the most recent update for Dying Light 2 downloaded on your platform. This will also contain all the latest updates, which add several adjustments and repairs so you start playing right away.
(If you have got the game newly, there will be a day-one update that you have to install and download on your system)
Step 2: Next, it is expected that you must have completed the prologue at the very least. Once everything is set up, you must manually activate multiplayer option on the game platform. Enter the Pause Menu and choose Online Menu to do this.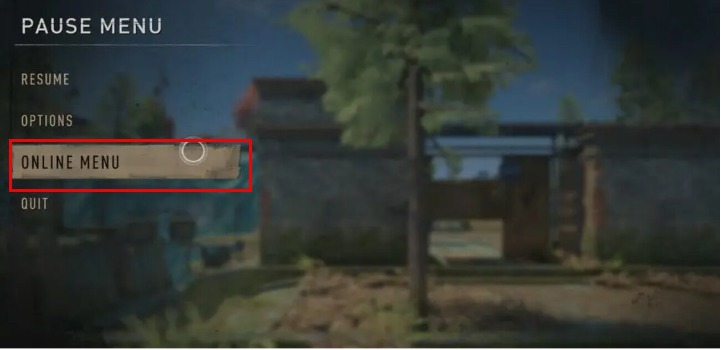 Step 3: You will make all of your decisions relating to online gaming here. You must first choose Online Options from the Online Menu.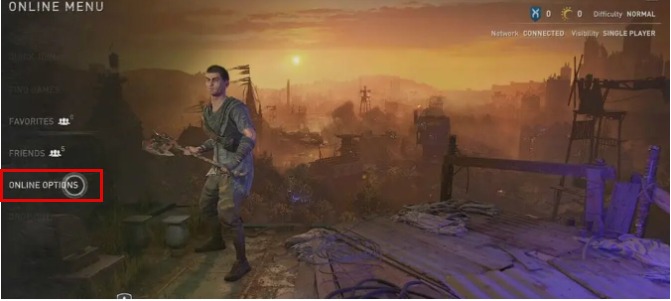 Step 4: The Game Type will by default be set to Single Player. Depending on your choices, you can change this to a number of settings, and make it either Public, Private, or Friends Only. In-game voice chat can also be enabled or disabled, and you can also choose how frequently the Call for Help feature is active for you.
Step 5: So now you can choose the Friends Only option and turn on the In-game voice chat along with the Call for Help feature.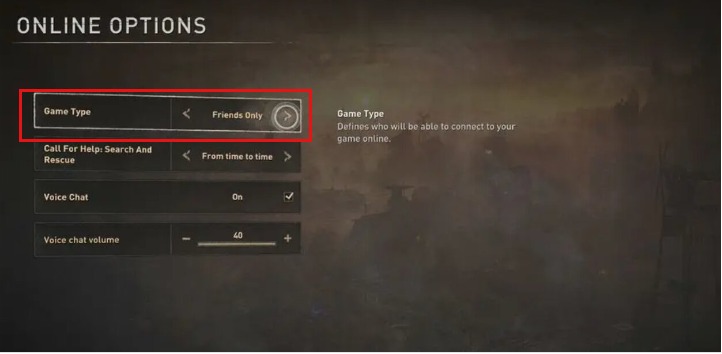 Step 6: After this, go back to the Online Menu and you will see your character displayed on the right side of the screen. Along with that, you can see the option to choose two other players by seeing their shadows next to your player. 
Step 7: By clicking on these shadows, you can choose to invite your friends from your list. Now you can play co-op on the game. 
Conclusion
As we know now, Dying Light 2 does not support cross-platform but supports cross-generational features where you can play with your friends on the same game and communicate with them with the in-game voice chat option. You can make use of this feature and enjoy your game!