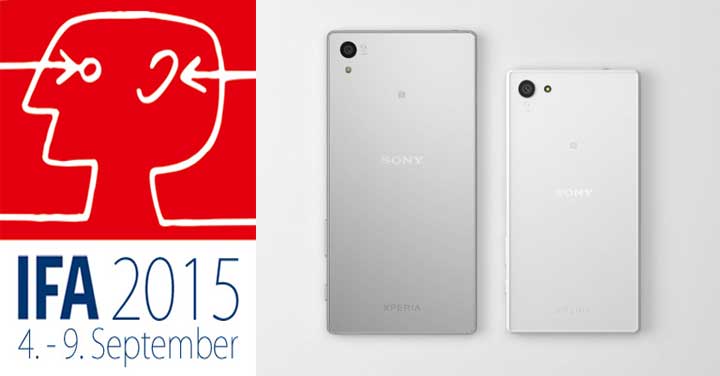 Today IFA 2015 press event Sony formally announced the Sony Xperia Z5 series while on the outside it doesn't seem a whole lot different from its predecessors in terms of design-build, but it does offer the same iconic glass and metal styling which we have come to expect and love from Sony. We all know that Sonia is never been really huge favourite in the US smartphone market. However recently Sony has started to struggle internationally as well due to the fact that the latest iteration of their flagship was under fire for being too similar to the previous Z3. But now Sony has finally taken their game to the next level with the launch of the Z5 series in its three unique flavours: the Xperia Z5, Z5 Compact and Z5 Premium.
Xperia Z5
Their latest flagship the Z5 will have some significant amount of changes over the previous version. The Power button on the side is a bit bigger this time in order to make room for the integrated fingerprint sensor. And if you are a fan of Sony's style then you are certainly going to love the looks of the Z5 even though it might be a bit too familiar with those who were hoping for a change.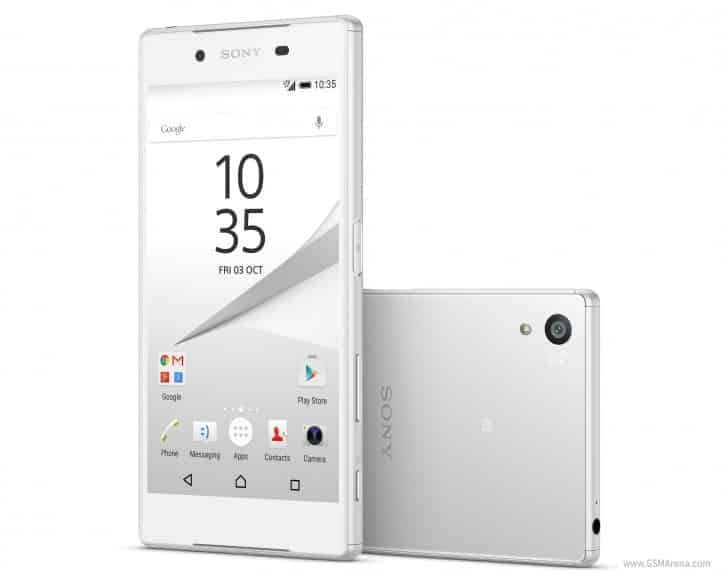 Specification wise the Xperia Z5 runs on the latest Snapdragon 810 chipset with 3GB of RAM and 32GB of internal storage.  It's kind of disappointing that we are just seeing a Full HD display here even though it is a flagship model, but the fans of high resolution displays can always turn their attention to the Z5 Premium which is the first of its kind to have a 4K display. The Xperia Z5 comes with a 23 megapixel sensor with autofocus of just 0.03 seconds and a F2 .0 G lens technology. Others also a few other extras included such as 5X clear image zoom and advance processing system which allows you to take excellent low light photography and capture clearer images even in less than ideal lighting.
Xperia Z5 Compact
Like with many of the past flagships Sony has launched a compact version of the Z5 also. This comes with added benefits of water resistance and a more compact display. It isn't much different than what other small Sony phones that we have seen in the past have. It has a 4.6 inch 720p display that comes with the anti-fingerprint coating to keep it looking smooth and clean.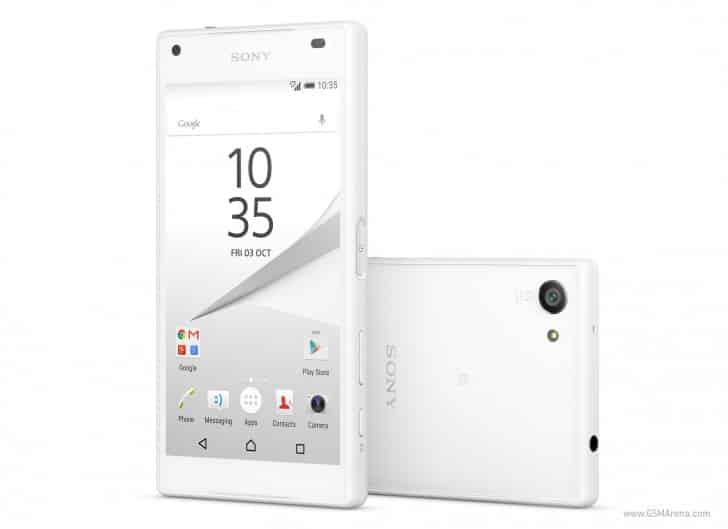 In the specifications department, it is completely identical to the Z5 running on the same Snapdragon 810 64 bit chipset. The Z5 Compact sports Sony's newest sensor which comes in at 23 megapixels. And as we all know that Sony devices have always been great in the imaging department so we won't be surprised if the Z5 Compact was able to take some pretty awesome photos.  Its capable of capturing 4K videos along with shutter speed of just 0.03 seconds. The front facing camera comes at 5 megapixels. The Z5 Compact also has an integrated touch-based fingerprint sensor to the side-mounted home button which makes it easy to gain access to your phone whenever you need it.
Both these Sony phones do Z5 and Z5 Compact will be available by October 2015. The Z5 is expected to cost somewhere between $600 and $700 because it is, after all, a very high and flagship device. Whereas the Z5 Compact will be available in colors such as yellow, coral, white and Graphite Black. Unfortunately, no pricing information has been released yet so we have to wait and watch
Read Next: Cure Your Smartphone Addiction with Google Digital Wellbeing