Chegg is an online education-providing platform that has the availability of online tutors, textbook solutions, and study guides in various fields. However, you might have observed blurred-out answers when browsing for homework help online on platforms like Chegg. We discuss the greatest Chegg substitute learning resources as well as how to unblur Chegg answers and obtain them for free. 
If you have noticed, in order to access all the textbooks and assignment answers, users require a Chegg subscription. In this article, we provide easy steps that you can follow to unblur Chegg answers and look for your answers on the web without paying any subscription fee.
Why Are The Answers To My Questions Appearing Blurred?
Chegg is a popular education platform that helps students from across the world with questions ranging from various subjects like mathematics, biology, physics, and English. However, many students have noticed that when looking for an answer on the search engine, the Chegg question is visible but the answer is not visible to the students.
This is because a lot of students do not have a Chegg premium account. Many of the facilities are not available in a free Chegg account, and this is why a lot of answers appear blurred to the students. However, there are a few methods that you can make use of which will help you view your answers fully.
Methods To
Unblur Chegg Answers
Many solutions and explanations provided by Chegg are easy to understand by many students. It is a great resource for many across the world, hence we have listed down a few methods that you can use in order to view your solution from Chegg.
1. Use
Chegg Free Trial
The easiest and best way to unblur the Chegg answers is by creating a free trial account on Chegg. This will help you access all the features such as answers, solutions from textbooks, free tutoring trials, and study guides all in the 4-week free trial period. You can easily cancel the free trial whenever you want without paying any subscription fee. Follow the steps given below to access the free trial:
Step 1: Visit the main website of Chegg and head over to the Chegg Study option.
Step 2: Scroll down and click on the Sign-up option on their website to get started.
Step 3: Create your account by providing your email id and password, and click on sign up.
Now your account has been created and you can use the 4-week free trial to access solutions, free answers, and solve your query. You can easily cancel your membership or free trial 
To Cancel Membership:
Step 1: Log in to your Chegg account by entering your username and password.
Step 2: Navigate to the member's profile and settings.
Step 3: Visit your membership plan and see the subscriptions.
Step 4: Here you can click on canceling your subscription which ends your Chegg free trial.
You will not be charged any amount on canceling your free trial and till then you can access the free Chegg answers with ease.
2. Use The
Inspect Element
You can use the inspect element method to unblur the Chegg answer. This has been useful to many students. You can right click on the blurred region of the answer and remove it from the inspect feature to view the answer. Once you disable the tag after inspecting the element, the blurred part of the answer will be visible to you. 
3. Join Study Groups on
Discord Server
Believe it or not, many study spaces are available on Discord that can help you with many of the answers and solutions on the community forum. For this, you need to download the Discord server on your pc and join the study communities that have active members who can provide and help you with the answers. 
You can receive a range of responses from the group members, allowing you to decide which is the best solution that suits your question. Therefore, using Discord Server instead of purchasing a Chegg paid subscription is definitely worth it.
4. Search For Your Answer Across The Web
If not Chegg, there are many other sources and forums that can provide you with a proper and step-by-step answer to your question. With the increase in the use of online learning platforms, there are many teachers and educators who provide in-depth explanations of answers to some of your questions. 
You can also make use of sources like Youtube and Khan Academy where you can receive a video explanation of your answer to understand the concept visually. Many students have found these sites helpful when it comes to understanding difficult concepts. These sites are also free to use and do not require any registration. 
5. Use
Reddit
And Get
Free Chegg Answers
If you want to get solutions to your assignments through a particular question that you are certain is available on Chegg, you can easily get it on Reddit. You can join communities similar to how you can join on Discord and receive answers with accuracy. 
On Reddit, here's how to get Chegg's Answer:
 Step 1: Join a community of Chegg Answers on Reddit. 
Step 2: Reddit groups are free to join.
Step 3: Share your link with the group, but make sure to send the Chegg question to the group that you are a part of.
You will receive your unblurred Chegg response in the Reddit community in 24 hours. Since some communities or groups may be dormant, you must join another one and post your Chegg question there. They also keep live chats occasionally so that people with premium accounts can help those with no premium accounts. 
6. Use Other
Platforms
That Offer Similar Services
There is a list of platforms that provide similar services as Chegg and can be used to obtain solutions to your questions. The majority of these platforms have almost similar features such as textbook solutions, online tutoring, accurate answers to your questions, and so on. Here is a list of those services that may be useful:
Quizlet
Quizlet is a completely free website that provides solutions to any kind of questions that you may have trouble with. They have answers from experts and verified academic teachers so the content is accurate as well. 
You can also create sets of study materials that include flashcards, quizzes, and other learning activities. These sets can be shared with others, allowing collaborative studying. Quizlet is also known for its community and collaboration spaces that help students learn and grow together. 
Course Hero
Course Hero is another famous online platform for learning and tutoring. It helps you get the appropriate explanations to questions with a few clicks immediately. It hosts a vast collection of study materials, including lecture notes, textbook solutions, study guides, practice problems, and more. These resources cover various subjects and are contributed by students and educators from around the world. 
You can also access a large database of documents, such as past exams, essays, and research papers, to gain insights and better understand the course material. It offers a tutoring service where you can connect with tutors online and get your doubts cleared. 
StudyLib
Another alternative to Chegg is StudyLib which provides a great number of resources for students and teachers for everyone to access. It hosts a vast collection of educational documents contributed by other users. These documents can be searched and accessed by other students for reference and study purposes.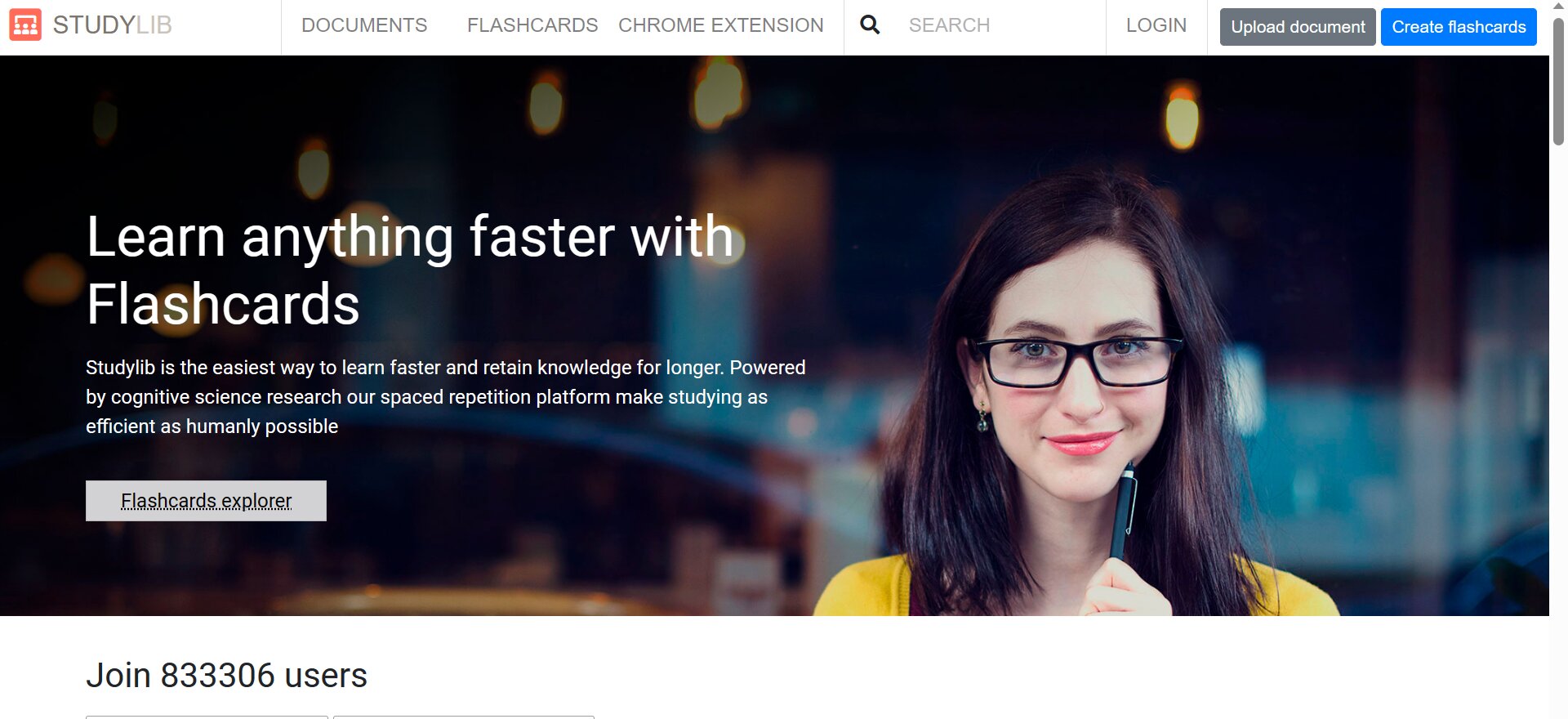 You can easily find answers on their collaborative forums as it encourages users to contribute their own educational documents to the platform, creating a collaborative environment where students can share knowledge and resources. 
Conclusion
Hence, if you are looking for Chegg answers that are coming blurry on the webpage, there are many methods that you can make use of in order to view the whole answer. You do not need to worry about getting a premium account or not having the answer to your question. If one method does not work for you, you can try another method and see if it will help you. 
In case you are unable to unblur the complete answer, we have provided a list of websites that can substitute for the same. However, if you find them unsatisfactory and require a Chegg solution, then it is best if you can subscribe to the membership by taking the plan which will be most suitable for you.