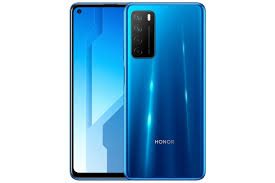 There is some hot news hovering around the Honor phone horizon: Huawei's sleek, new Honor Play 4 Pro. This fantastic smartphone comes with a powerful, digital thermometer for checking temperatures.
Happily, the brand new ultra-smart device can soon be at your doorstep. In these dicey days of Covid-19, typically marked with a constant need for monitoring body temperatures, this brand new smartphone is guaranteed to receive an ecstatic welcome from those who are taking every precaution to stay healthy.
Interestingly, the new Honor Play 4 doesn't come with the usual Google Apps. Nevertheless, it's one of the first phones with the unique capability of measuring a person's temperature. What's more, you can check your body temperature repeatedly using the device. This will certainly bring a lot of people some peace of mind.
So how exactly can you use the Honor Play 4 smartphone to take your temperature and get accurate results every time you do? Let's walk you through it.
How the Honor Play 4 Infrared Temperature Technology Works
The eagerly-awaited new Honor Play 4 Huawei series comes equipped with a special infrared camera. The phone is designed so that users can operate the camera's unique function that checks their own body temperature.
The new smartphone, which is dubbed the Huawei Honor Play 4 Pro, primarily features a built-in thermometer sensor. This can be used to precisely measure a person's body temperature. The device may also be used to gauge other people's temperature. As noted, this unique capacity can be especially useful in situations where a Covid-19 case is suspected.
Lenses and Sensors
Huawei has uniquely designed the Honors Play 4 Pro with a special pair of lenses as well as a powerful sensor for measuring body temperature. The twin lenses and sensors are attached to the rear section of the phone's quad-camera mechanism.
When you point this camera to your face or hand, the device will instantly detect temperatures that range from -20 to 100 degrees Celsius. Moreover, this smartphone is capable of measuring other people's body temperature, even when the user is located several inches away from the target.
Honor Play 4's Other Features
The Honor Play 4 may rightfully be described as a "smart smartphone." Like most powerful smartphones, it can replace several smart devices, including credit cards, scanners, and navigational systems for GPS.
Notably, most smartphone nerds are already aware of the infrared camera's capacity to take some crisp infrared videos and pictures. Infrared cameras have also been used to do such things as achieving color effects or face unlock procedures.
Regardless, it seems Huawei has discovered a new way to use infrared technology in this latest market-smashing device. No wonder Honor, which is a sub-brand of the renowned Huawei, recently released a striking video clip on Weibo that demonstrates how the temperature-checking feature actually works.
How the Play 4 Checks Your Temperature
According to the video, you can measure a person's body temperature when you place the IR camera on the hands or the forehead. Within seconds, the body temperature reading will appear on the screen that works with an app.
Honor says that the Play 4's IR temperature sensor can measure between a 20-100 degrees centigrade range. Significantly, this measurement can check for fever and cover the normal range of basic body temperatures. Moreover, this means you can use the smartphone in place of a thermal scanner to measure your body temperature.
How to Check Someone Else's Temperature
If you're feeling especially cautious with the Covid-19 pandemic, you can check the temperature of people around you that you're worried might be infected. Of course, this is not always conclusive, but the procedure seems to be considerably accurate so far.
Another bonus is that you can quickly check a person's temperature without necessarily touching them. So this device could be really useful for health officials or security agencies who have to interact with people daily. If they could check a person's Covid-19 status without having any contact at all, it might seriously cut down on their virus exposure.
Uses for the Honor Play 4 Thermometer Feature
In the long term, the device can provide crucial thermometer access to a larger group of people who regularly need it. But this smartphone goes beyond the pandemic – you can use this smartphone to measure the temperatures of humans, animals, and even objects.
Imagine being able to check your dog's temperature easily without a struggle or having to take them to the vet. And now, you can even find out how hot your coffee cup is before burning your tongue. If you think about it, the phone's thermometer is a total game-changer.
Honor Play 4's Specs
The Honor Play 4 Pro is already stocked in Chinese outlets. Each device comes with 128GB storage and 8 GB RAM. As noted, instead of the usual Google Play Services, you will get the new phone with a Huawei in-house AppGallery virtual store. The Honor Play 4 Pro comes explicitly designed with a 5G capacity.
Honor Play 4 Camera
The inbuilt dual camera, which is fitted at the back, comes with a zoom lens and a 40MP primary sensor. The Honor Play 4 Pro also comes with an IPS 6.57-inch LCD complete with a 20: 9 aspect ratio and an FHD+ resolution. In the device's rear part is a unique quad-camera mechanism. The camera has a primary sensor (40 megapixels), macro sensors, and twin dedicated depth sensors.
Power and Connection
The device features a fast-charging 40 -watt battery with a 4200-mAh. It has a 990 SoC- Kirin (HiSilicon), which is paired with an MP 16 GPU, Mali-G76. Moreover, the new smartphone works with Bluetooth 5.0, Wi-Fi dual-band, 5G, Type-C port USB, and GPS.
By building a highly accurate digital thermometer into the regular phone engineering system, Huawei, the Chinese tech guru, has taken another largely uncharted path. By merely holding the phone next to a person's forehead, you can get the individual's accurate fever measurement. It's as easy as taking a photograph.
For ways to battle covid in real life, Shop Masks at Redbubble!