Destiny 2 is a popular online scientific and fantasy game that is developed by Bungie and is available for PlayStation 4 and 5, Xbox One, and Microsoft Windows. In this game, players take the role of guardians and can wield weapons to beat the alien races. However, many gamers have reported the 'vex error, resetting vex lock' error. This is generally seen when players try to play the game with vex enemies. This can get frustrating as players, so we are here to help you fix this error. This is a detailed description of how to solve the vex input locks in the explorable area deemed the Lost Sectors.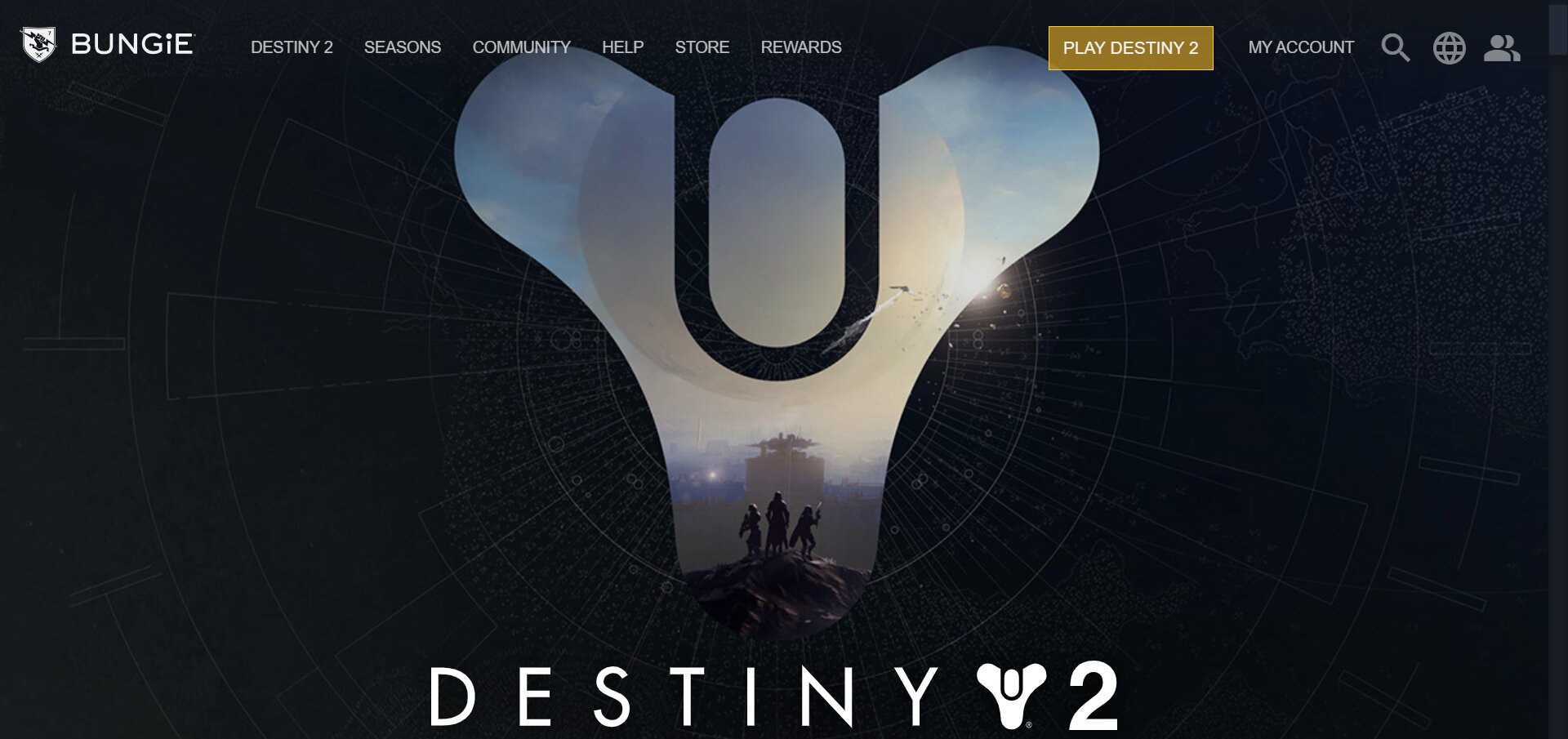 What Is The V
ex Input And Resetting Vex Lock Error
And Why Does It Occur?
The 'vex input error, resetting vex lock' error is an error that pops up when you play Destiny 2. While the exact cause of the error is not known, players have mainly reported encountering this on their device while playing with the vex enemies, while killing the harpies in the game, or even in the headlong missions. 
It can get frustrating to see this error appear multiple times, and if you are looking for a quick fix, then follow these methods that will help you solve the issue.
How Can I Solve This Error in
Destiny
2
Lightfall
?
While many gamers have encountered this error, there is a possibility that the error message occurred due to the lack of a stable internet connection, lack of integrity of your game files, or problems with the Bungie servers. In spite of there being no official solution in the Bungie help pages or any mention, there are a few ways you can try to solve this issue. 
1. Check Your Wi-fi
Connection
One of the most common reasons could be because of connection issues on your end. To play the game without any interruptions, check your internet connection before getting started. Look for your VPN services and any pending firmware updates that could be causing this error. If everything seems fine, try restarting your Wi-Fi router and then restarting your game.
2. Visit The
Bungie
Website To Check The
Servers
Another quick step you can take is by visiting the official website of Bungie to check if the servers are running properly. Sometimes it may be that their servers are up for maintenance and check-up. If that is the case, you need to wait till the maintenance is done and the servers are running again. 
You can do so by following the steps given below:
Step 1: You can check this by visiting the official website and heading over to the Bungie help page. 
Step 2: Here you can go directly to 'Error Codes and Troubleshooting'. Then head over to Destiny Troubleshooting Guides.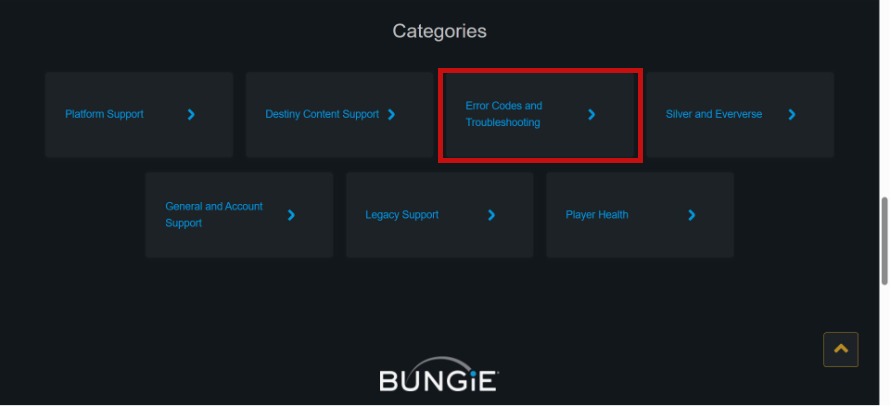 You will see another page, select Destiny server and update status.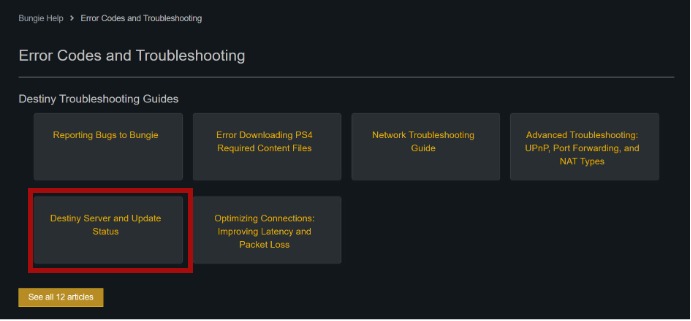 Step 3: Here you can see the server maintenance and update status. This will give you a brief table of the server maintenance times.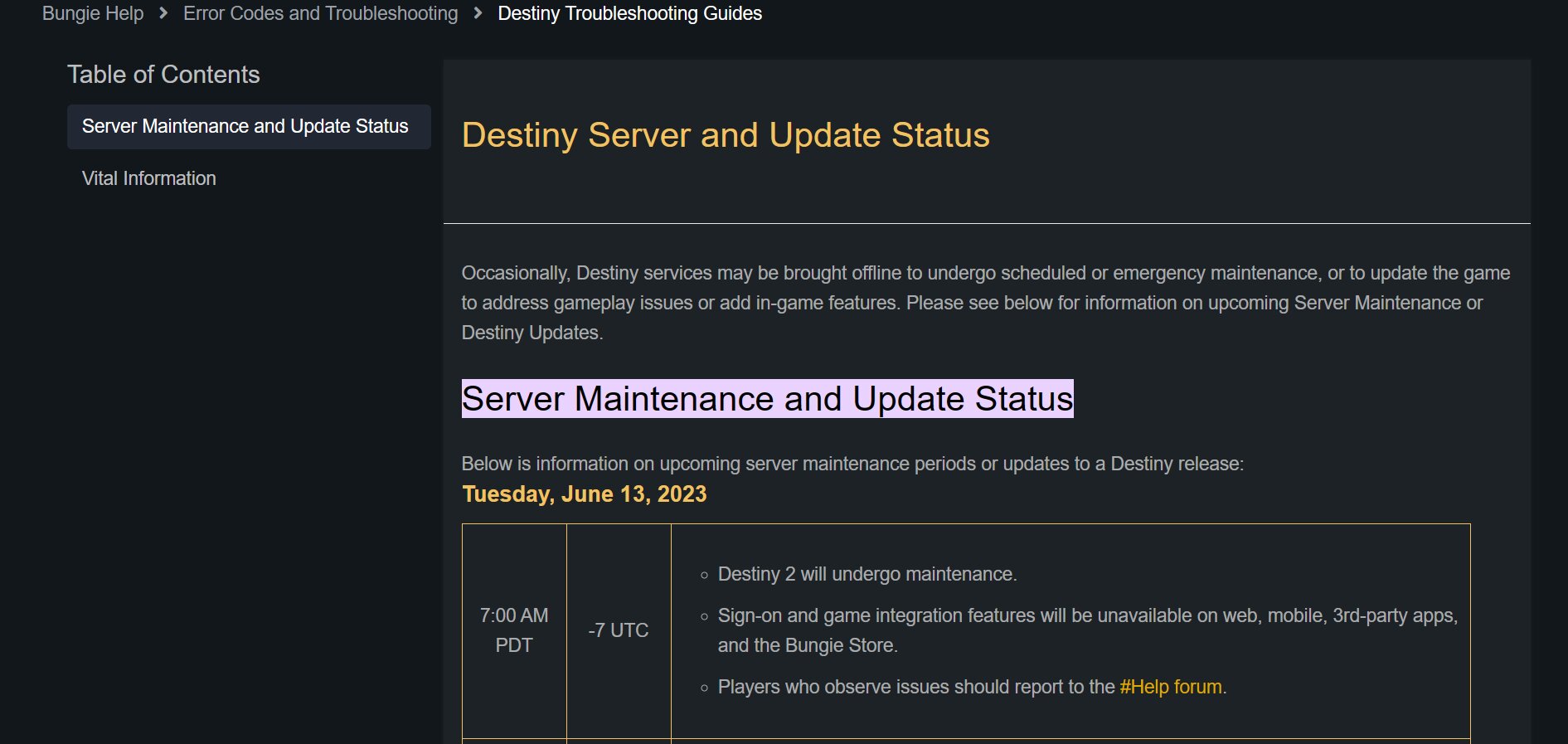 If the server is up for maintenance, you have to wait till it's done to avoid seeing this error during your lightfall campaign.
3. Run A 
Full Antivirus Scan
Sometimes due to the error in game files, it may be possible to face the 'vex input error, resetting vex lock' error as well. Run the antivirus scan on your device and see if there is any detection of malware or viruses on the system. In case the scan detects any issues, it is better for you to fix them up before starting your game.
4. Restart Your D
evice
Or Game
Sometimes the player's device may need to restart. Try to restart your pc or console instead of starting by default. If on restarting your device the game is still showing you the 'vex input error, resetting vex lock' error, then restart your game from the game library. 
Conclusion
These are a few methods that you can try to get rid of the 'vex input, resetting vex lock' error. It is important to ensure that your device is free of any malware and viruses and that it has a stable internet connection. However, if you notice that the servers of Destiny 2 are currently under maintenance, then wait for some time and you can play your game without any interruption.