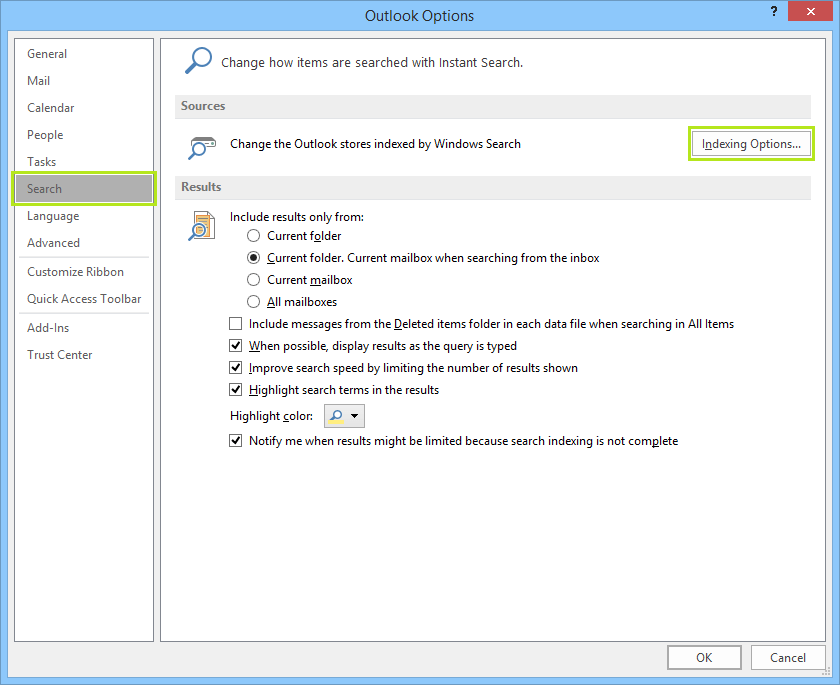 Do you experience constant indexing issues on local PST files while using MS Outlook 2016? Let's show you how to fix that.
Several Outlook 2016 users regularly encounter indexing issues after saving emails to their local PST files. Interestingly, they discover that the indexing result is incorrect even after setting correct indexing options.
What Causes Outlook 2016 Indexing Issues on Local PST?
Most times, it could be due to the large file size. PST file sizes up to 10 GB and above might encounter indexing issues, as it might take long for indexing to be completed.
Also, corrupted emails and files can cause indexing issues. Besides, corrupted data can be impossible to index and can further corrupt other clean files.
On the other hand, Microsoft continually releases important updates to fix bugs on the Outlook 2016. Failure to update your MS Outlook 2016 version might result in the indexing issues.
Nevertheless, before you fix Outlook 2016 indexing issue on local PST, you need to identify the cause of the problem.
How to Check Outlook 2016 Indexing Status
When you index files to your local PST file, it might take some time for the process to be completed. In such a scenario, you need to wait for indexing to complete.
Meanwhile, you can troubleshoot to check if indexing has been completed or not.
Here's how:
Launch the MS Outlook 2016 application
Click on the search box
From the displayed Search 'Tools' tab, click on 'Option.'
Click on 'Indexing Status'
The system will display a message confirming the current indexing status.
Note: If indexing has been completed, you will get the prompt "Outlook has finished indexing all of your items. 0 items remaining to be indexed."
Otherwise, the number of items remaining to be indexed will be stated.
However, after the indexing process is complete and you still can't find the indexed files, check the options below to fix.
How to Fix Outlook 2016 Indexing Issues on Local PST
Method 1: Reduce the PST File Size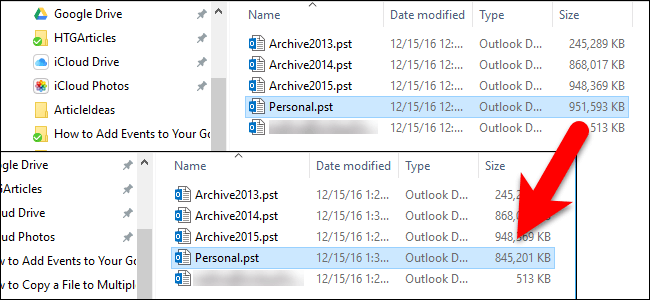 A large PST file size can result in the Outlook 2016 indexing issue. To reduce the size of the PST file, you can manually delete unimportant emails and attachments.
You can quickly do this by making use of the Mailbox Cleanup tool.
Here's how:
From the Outlook menu, click on the 'File.'
Click on 'Tools'
Now, click on 'Mailbox Cleanup.'
Select your preferred options
Then, click on 'Run.'
Alternatively, you can also search for large files you can delete. For instance, to sort out email messages that are higher than 10 MB, you should click on the search box and then enter: message size:>10 MB.
Method 2: Repair MS Office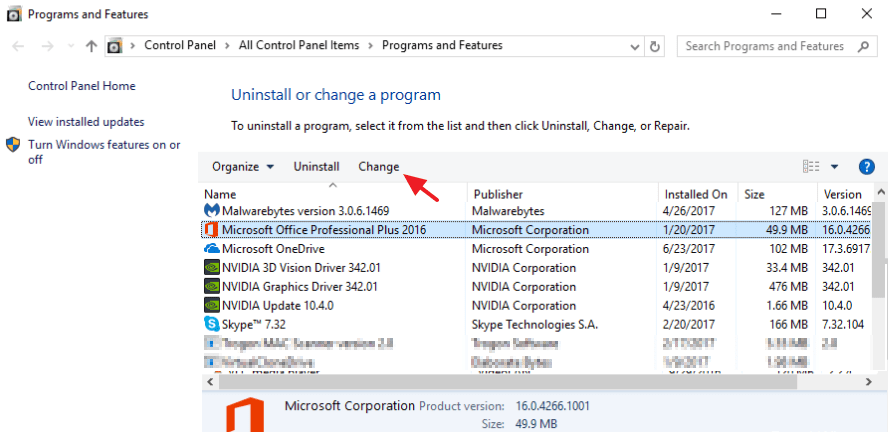 If your Outlook 2016 indexing issue is due to corruption or a bug from an update, you can repair MS Outlook from the office suite to resolve the issue.
Follow these steps to repair MS Office:
Go to Control Panel > Click on Programs
Select Programs and Features
Click on MS Office 2016
Click on 'Change'
Choose 'Repair' and then follow the prompts.
Note: This process will repair MS Office 2016, which will, in turn, repair MS Outlook 2016.
Method 3: Rebuild the Outlook Search Index
You can use the Indexing options on Outlook 2016 to fix indexing issues. This method is very efficient and can be carried out by following the steps below:
From the Outlook menu, click on the 'File.'
Click on 'Options' and then 'Search.'
Select the button that says 'Indexing Options'
Select 'Microsoft Outlook'
Click on 'Advanced'
Click on 'Rebuild'
Then, click 'OK' to complete the process
Note: It takes some time for the rebuild process to be complete.
Method 4: Update Outlook 2016
Microsoft releases frequent updates that are applicable in fixing MS Outlook 2016 indexing issues.
To update your Outlook 2016 application, follow the below steps:
Launch the MS Outlook application
Click on 'File'
Click on 'Office Account'
Navigate to 'Product Information'
Click on 'Update Options'
Now, 'Enable Updates' and then select 'Update Now.'
If there is any available update, MS Outlook will search, download, and install it automatically.
Method 5: Use Stellar Repair For Outlook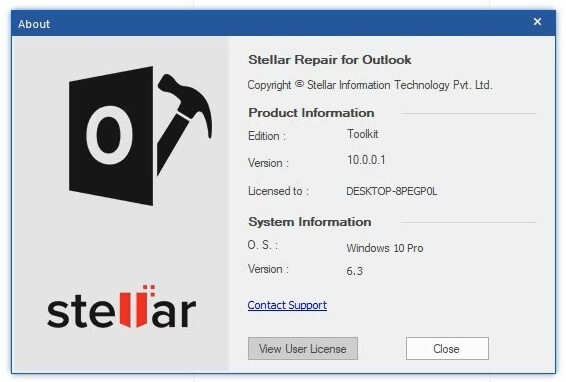 Stellar Repair for Outlook can help you fix Outlook 2016 indexing issues on local PST that are caused by file corruption. This tool repairs corrupt files and can completely recover deleted data without causing any damage.
In cases where the Outlook scanpst.exe fails to fix indexing issues due to file corruption, Stellar Repair for Outlook will come in handy.
Apart from fixing Outlook indexing issues, Stellar Repair for Outlook is capable and widely recommended Outlook PST recovery software.
Conclusion
Any of the solutions mentioned earlier are applicable in fixing issues you may encounter while indexing your MS Outlook 2016 data on the local PST file.
Although the manual methods are useful, for faster throughput Stellar Repair For Outlook is highly recommended. 
[This is a sponsored post]