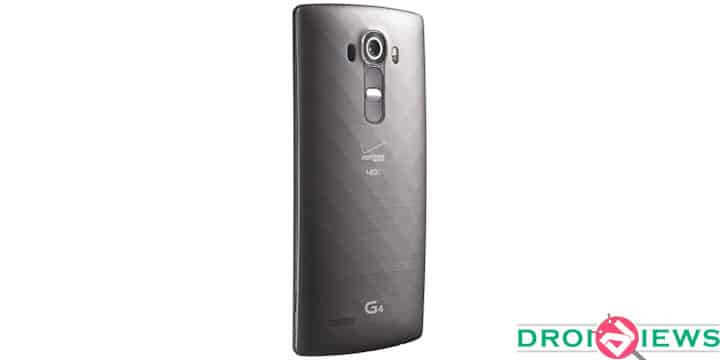 Carriers may provide a sweet deal for the device you want to own with a contract. You get a $700-$800 flagship device for around $100-$200 with unlimited calls and data with a fixed monthly payment. But using a device bought from a carrier makes your life tough, you are introduced to a number of bloatware applications by the carrier and certain features are locked down by the carriers. One of the locked-down features is Mobile HotSpot. Fortunately, you can easily enable WiFi tethering on Verizon LG G4.
Mobile Hotspot or WiFi Tethering is a feature in mobile devices that lets you share your Internet with other Wifi-enabled devices. It makes things a lot easier for accessing the Internet anywhere on any device with Wifi capabilities, whether it is your WiFi-enabled tablet or your smart TV.
Well, it's nice to carry a portable WiFi router in your pockets. If you own a Verizon LG G4 and want to enable this feature read on and follow the steps carefully to enjoy a virtual WiFi router in your pocket and save yourself few bucks.
Things you will Need
[googleplay url="https://play.google.com/store/apps/details?id=com.jrummy.root.browserfree&hl=en"]
Steps to Enable WiFi Tethering on Verizon LG G4
Download the HotspotProvisionVZWG4.apk and install a root capable file explorer.
Copy the APK file to your LG G4 at the desired location.
Navigate to APK file on your phone using a root enabled file explorer.
Cut/Copy the APK file in order to move it.
Now navigate to '/System/App/HotspotProvision' and rename 'HotspotProvision.apk' to 'HotspotProvision.bak'.
Navigate to arm64 subfolder and rename 'HotspotProvision.odex' to 'HotspotProvision.bakdex' (You may skip this step as users have reported Mobile Hotspot works flawlessly without changing the odex file).
Now Paste/Move the modified 'HotspotProvisionVZWG4.apk' file to the following location '/system/app/HotspotProvision'.
Long press on the file you just pasted and select Properties > Permissions. Change the permissions to 644 (rw-, r–, r–), see the screenshot below, You can also run the following command in a Terminal on your LG G4   'chmod 644 /system/app/HotspotProvision/HotspotProvisionVZWG4.apk'.
Reboot your device.
Now go to Settings and open Mobile HotSpot under Network settings and enable it and enjoy native Wifi tethering on your Verizon LG G4.'
Enjoy Internet across all your WiFi-enabled devices using Wifi Tethering on your Verizon LG G4. Do share your views on mobile carriers locking down essential features. Also, ask for any doubts in the comments section below.
See Also: 10 PUBG Mobile Tips and Tricks