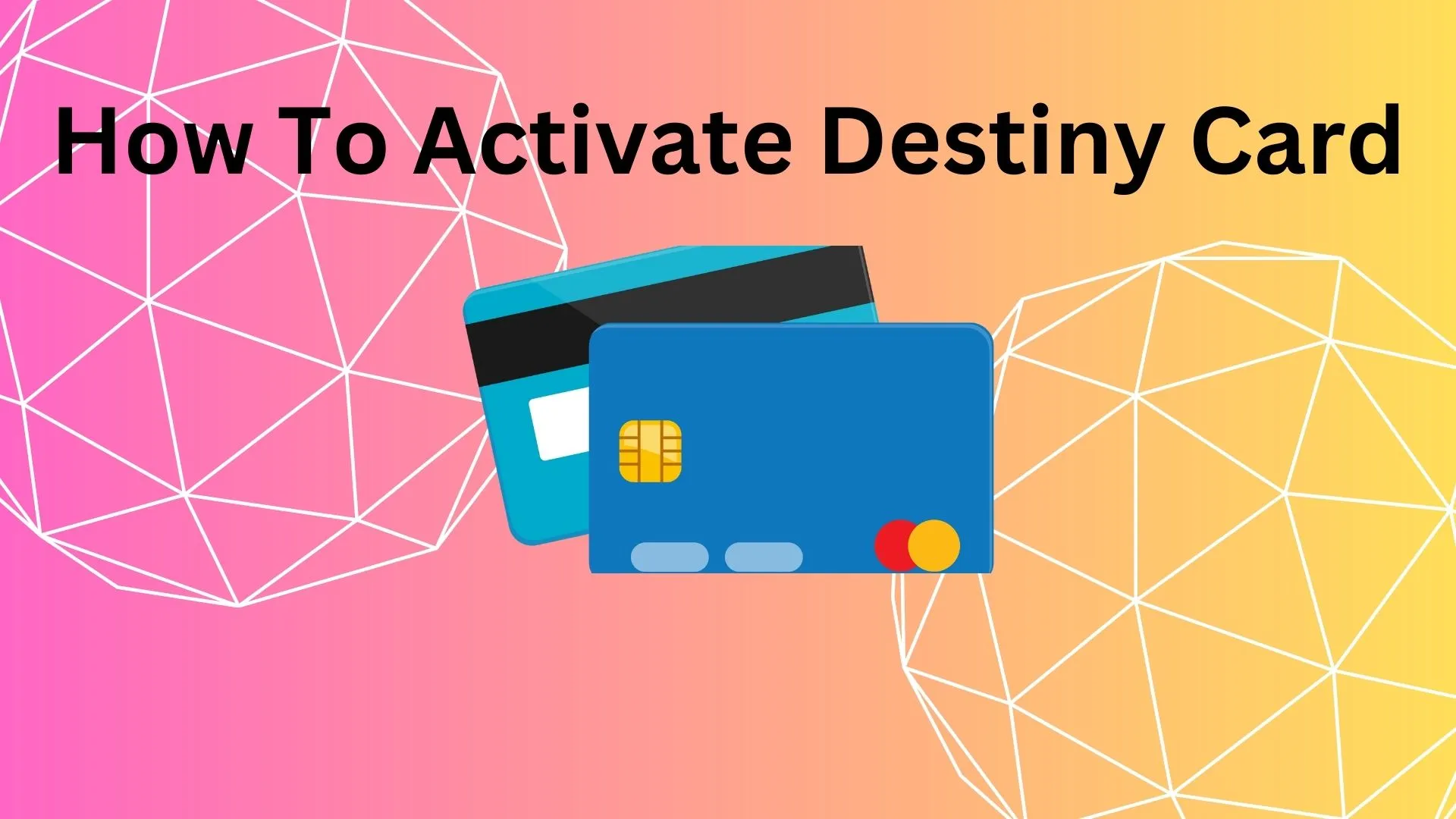 The Destiny Mastercard is a financial lifeline designed to provide individuals with a less-than-perfect credit history or poor credit score an opportunity to rebuild their credit. If you're one of the holders of this card, you're probably very eager to activate it and start benefiting from its features. 
In this guide, we'll take you through the process of activating your Destiny Card at Destinycard.Com, ensuring a smooth journey towards financial empowerment.
What Is The Destiny Mastercard
The Destiny Mastercard offers a lifeline for those looking to improve their credit standing. Specifically designed for individuals facing credit challenges, the Destiny credit card allows users access to a modest credit line of $300. It's a chance to prove your creditworthiness and gradually regain your financial footing. Keep in mind that while the Destiny Mastercard comes with this opportunity, there's an associated annual fee ranging from $59 to $99. The card itself is issued by First Electronic Bank.
What sets the Destiny Mastercard apart is its commitment to protecting its cardholders and outstanding customer service. It offers identity theft protection, a shield against unauthorized use of personal data, and zero liability protection, which ensures that you won't be held responsible for unauthorized charges made on your card. 
However, it's essential to note that the Destiny Mastercard doesn't come with a rewards program. So, while you work towards rebuilding your credit, you won't earn any points, cashback, or other rewards for your purchases. Additionally, there's no introductory bonus offered upon applying for a new card.
Activating Your Destiny Card: The Step-by-Step Guide
Activating your Destiny Card is a straightforward process that can be completed in a matter of minutes. Here's a breakdown of the steps involved:
Access the Official Website:

Visit the official website destinycard.com to access the activation page. This is where the activation magic happens for your new Destiny Mastercard account. You can access this page on a web browser or your mobile device.

Check Your Eligibility:

If you don't have a Destiny account, you'll have to register for one. You might have to provide a quick pre-qualification check to get your login credentials. Once eligible, expect to receive your new Destiny Mastercard within days of application submission. Destiny's partnership with the three major credit bureaus, Experian, TransUnion, and Equifax, ensures that your credit activity is closely monitored for the improvement of your credit score over time.  

Login Securely:

Use your designated username and password to log in to the Destiny Card secure server if you already have one. 

Enter Card Details:

Provide your Destiny card number as indicated on the card.

Input Expiration Date:

Fill in the expiration date of the card as per the details on the card.

Security Code/CVV:

This is the security checkpoint that will lead you to the card activation option. Enter the security code or CVV number located on the backside of the card.

Initiate Activation:

The next crucial step is to click on the activation button to initiate the activation process.

Patience is Key:

Your Destiny Card activation will be processed within a short time. All that's left to do now is to patiently await the activation to enjoy the benefits of Destiny Mastercard.
Destiny Card Account Management: Unlocking Features
Your Destiny Card doesn't just stop at credit-building. It also offers convenient features to enhance your account management. Here are some benefits of your new Destiny credit :
24/7 Account Access:

The Destiny Card empowers you with round-the-clock access to your account. You can keep track of your account balance, transaction history, and make necessary changes whenever it suits you.

Free Online Bill Pay:

Simplify your bill payments with the Destiny Card's free online bill pay feature. Say goodbye to multiple websites or paper checks. You can now manage all your payments with the new destiny credit card.

Paperless Statements:

Contribute to a greener environment by choosing paperless statements with Destiny Mastercard. The card allows you to access your account statements electronically, reducing clutter and supporting sustainability.

Enhanced Security:

The Destiny Card places a focus on account security. With advanced features like encryption and fraud monitoring, your financial transactions are safe with Destiny. Plus, the card offers zero liability protection, ensuring you're not liable for unauthorized charges if your card is lost or stolen.

Mobile App Access:

You can stay connected on the go with the Destiny Card's mobile app. Manage your account, view transactions, and make payments conveniently through your smartphone or tablet.

Credit Reporting:

Your credit report is a reflection of your financial responsibility, and Destiny Mastercard is committed to supporting your growth in this area. MasterCard, as a respected entity, plays a pivotal role in submitting your credit report to these bureaus. This information is then used to monitor your credit score, ensuring that it increases as a result of your credit interactions. 
The Path Forward: Navigating Your Financial Journey
The Destiny Mastercard isn't just a credit card. It's a stepping stone towards a stronger financial future. As you venture into credit-building territory, Destiny Mastercard provides a platform for growth. Pre-qualify with ease, track your progress, and embrace newfound financial freedom.
Whether it's enhancing credit scores, managing accounts digitally, or benefiting from security measures, the Destiny Card holds the potential to transform credit journeys and improve your financial well-being.