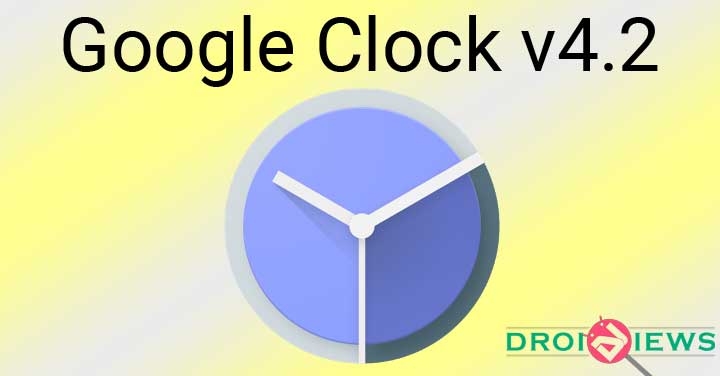 Google just can't stop playing around with its Clock app. In fact, they have just released a new and latest version of the app, v4.2 which has already reached the Play Store now. This one is available to everyone running Android 4.4 or higher. Let's check out the new stuff Google Clock app update brings to the app.
It has one new notable and very helpful feature: the ability to gradually increase alarm volume, which is a fairly typical feature of alarm apps (and even real, physical clocks). The rest is just changes made to the visual look and feel of the application.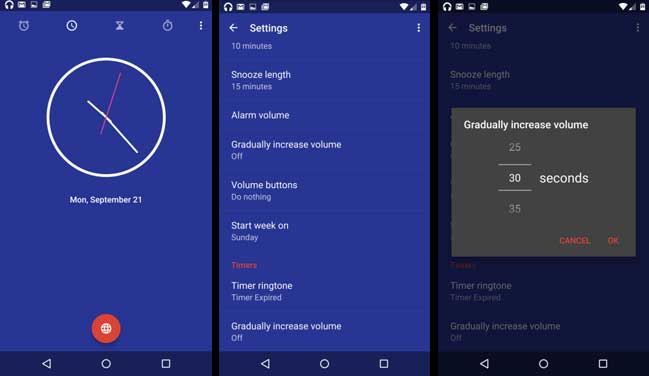 The thing you'll probably notice right away is that the overflow menu button is now available from all parts of the app – previously it was only visible on the primary alarm and clock screens. There are a bunch of other little changes: the navigation bar is now transparent on compatible phones, icons within the central floating action button are slightly smaller. The only other major change that we can see is that you can select a separate ringtone for both timers and alarms. The gradual volume increase and timer ringtone options are in the settings menu.
Android Wear users with the Google Clock application now have the ability to manage their alarms and timers from the wearable device. The update also includes the Material Design UI and was not available for non-stock Android users. With the new update, all android users including ones with rooted devices can download the clock and integrate it accordingly. Compared to the previous version, the updated version has the ability to choose how loud the alarm can successively reach and even select the user's favorite ringtone. Furthermore, the user also has the ability to dismiss alarms, manage time and schedule timers from the clock app on the Android Wear device.
And here's the official full changelog from Google:
Gradually increasing volume for alarms and timers
Choose your favorite timer ringtone
Preemptively dismiss alarms within the Clock app
Control timers from a notification
Easier alarm and timer management on Android Wear
Interactive alarm notifications on Android Wear
Go ahead and grab the update off the Play Store if you haven't already received it using the link below and tell us what you think in the comments section below.