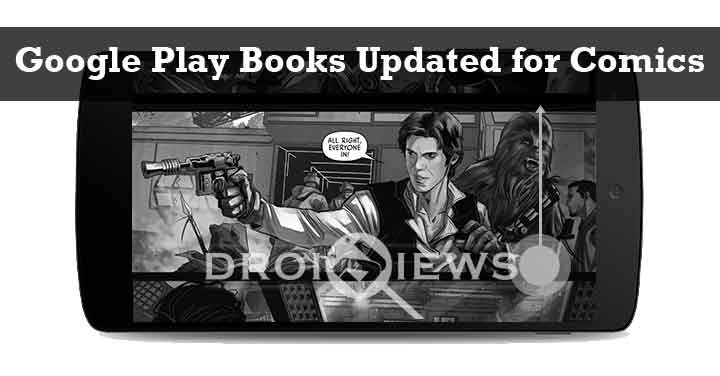 Comics books have been around for generations and its importance is very highlighted to us because many TV shows are based of them nowadays. The main part is that even though we have entered the digital generation their importance has not diminished. They still are and will continue to be ever so popular. Comic books are slowly moving away from print to electronic media, and Google wants to make it easier to read the latest issue of Superman, Spider-Man, Batman or The X-Men for everyone.
Although reading books on a tiny smartphone screen can sometimes be quite a hassle. The issue is somewhat adjustable when it comes to digital books that scale text to adjust to the size of the display, but for things like PDFs or comic books which have strict page dimensions, it's difficult to enlarge content in a way that doesn't negatively impact the content layout.
Because a lot of these books require a lot of zooming and panning around the page. To solve this issue the good guys at Google have announced an update to the Play Books app specifically designed to allow for a better comic reading experience. To enable it, readers can simply rotate their phones into landscape mode and they'll be able to scroll through the entire story using only vertical swipes, no panning required. Just like that!
Google's official statement reads:
Reading a comic book is all about following the story and enjoying the art, dialogue and pace the way you want. But navigating a comic can be tricky on a small phone or tablet screen. So, we're introducing a new vertical scrolling experience for comics in landscape mode. Flip your device on its side and you can easily scroll through the story with quick vertical swipes.
Along with improving navigation inside of books, Google is also making it easier to navigate through the Play store's library of visual stories. The Play store now features a "comics destination" and curated list of comic books. In addition, Google is also serving up personalized recommendations for what comic books to read next.
The update for Google Play Books will roll out in the US, Canada, Australia, the UK, India, Singapore, Ireland, New Zealand and South Africa in the next few days.