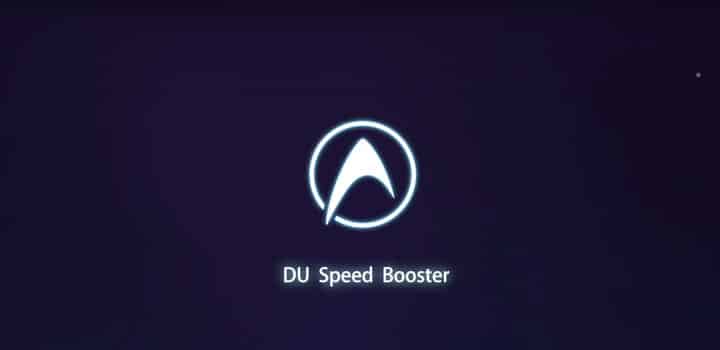 If you feel your Android device has become slower than the day you bought it, or if you feel that it has been lagging while operating some apps or while playing games then this problem can be easily solved using a simple app, DU Speed Booster. It also has a built-in Antivirus to protect your apps from viruses and Trojans and stop all the unnecessary activities running in the background to boost your phone to its threshold point.
DU Speed Booster is a phone booster and a cache/junk cleaner. There are many apps and services running in the background that use up a lot of memory or RAM. Many devices come with 1GB of RAM which is sufficient for an Android device to run smoothly. However, the apps installed on your system use up a lot of memory which needs to be cleared for other apps to run flawlessly. Not only that, but Android System itself needs some memory to run without lagging. DU Speed Booster frees up some memory that will let you use it for another app.
Games, especially high graphic games, need a lot of free ram to run smoothly. DU Speed Booster also provides a game Booster that will significantly boost your Android device to run game apps. A shortcut folder can be created on the home screen that will automatically boost the phone before launching the app.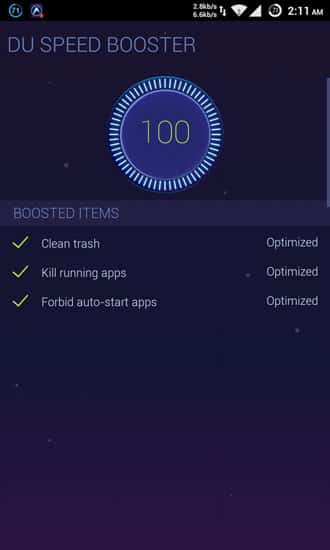 As we install and use applications, temporary files or caches are created that use up a lot of space on your device's storage. This cache should be removed to free storage space and also improve the performance of the installed apps. DU Speed Booster also has a built-in junk and cache cleaner that removes all the junk files and cache that gets accumulated with usage.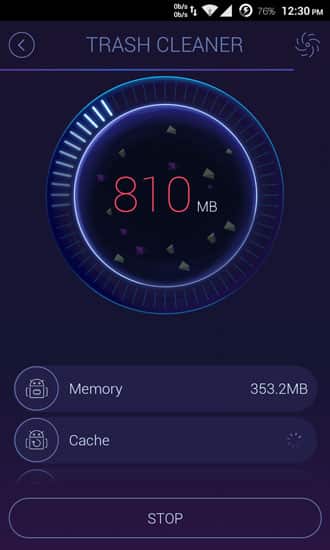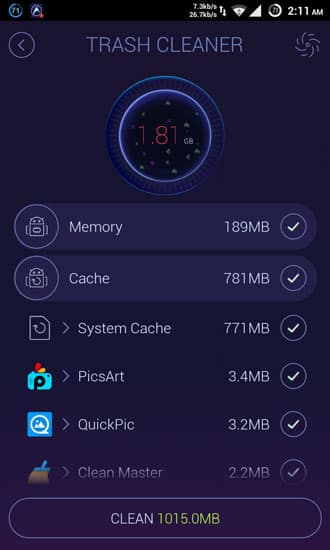 Using the App manager, apps can be removed/uninstalled completely in bulk. You can manage apps on your phone's internal storage and SD card to free up space. Move apps and files between your phone and your SD card (App2SD) to free up phone memory.
The major advantage of using this app is that it has an Antivirus scanner and a permission manager. You can quickly scan apps and files on your phone to protect your device from viruses and Trojans. You can also view the permissions requested by each app installed on your system.
In short, DU Speed Booster is an all in one app with many useful features that will speed up your Android device in no time and get your stuff organized.
Read Next: 10 Things I Hate About Android – By an Android Fanboy!