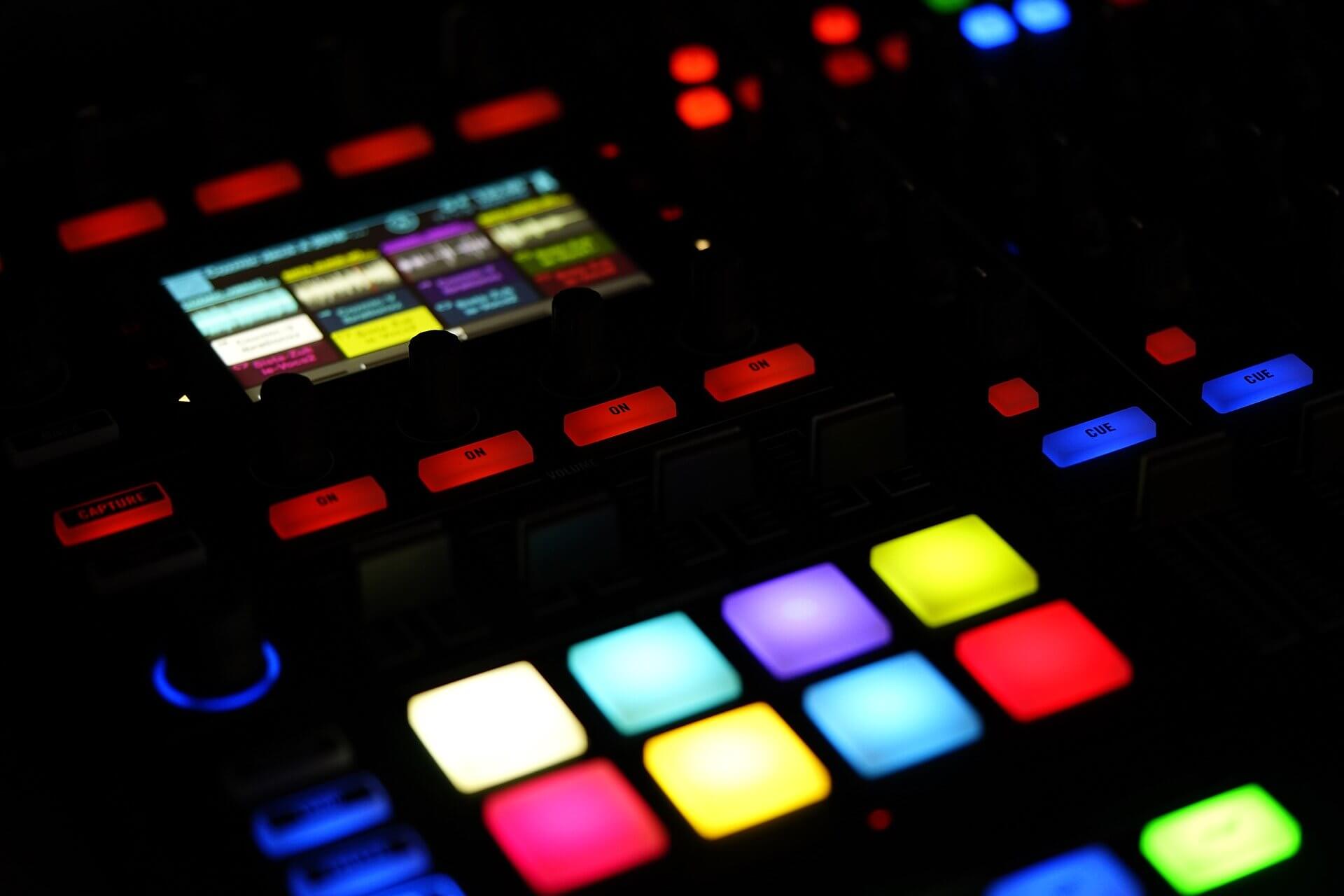 What is GarageBand?
GarageBand is a line of digital audio workstations for macOS and iOS devices that allows users to create music or podcasts. GarageBand is developed and sold by Apple for macOS, and is part of the iLife software suite. Its music and podcast creation system enables users to create multiple tracks with premade MIDI keyboards, pre-made loops, an array of various instrumental effects, and voice recordings.
Availability
Prior to the launch of Apple's Mac App Store, GarageBand was only available as a part of iLife, a suite of applications (also including iPhoto, iMovie, iDVD, and iWeb) intended to simplify the creation and organization of digital content, or available on a new Mac. On January 6, 2011, GarageBand was made available independently on the Mac App Store in addition to iPhoto and iMovie.[18] Since then Garageband's user base has increased drastically.
Ref: Wikipedia
Since GarageBand is exclusively available for iOS and MacOS devices, Android developers provide great GarageBand alternative apps for music enthusiasts.
So Android users, don't fret! You can still make music, be creative and unleash those talents.
We scanned the market for some of the best free apps like GarageBand for you. They are all highly rated in Google Play with outstanding reviews from users. Enjoy!
TOP 8 FREE APPS LIKE GARAGEBAND:
Walk Band by Revontulet Soft Inc.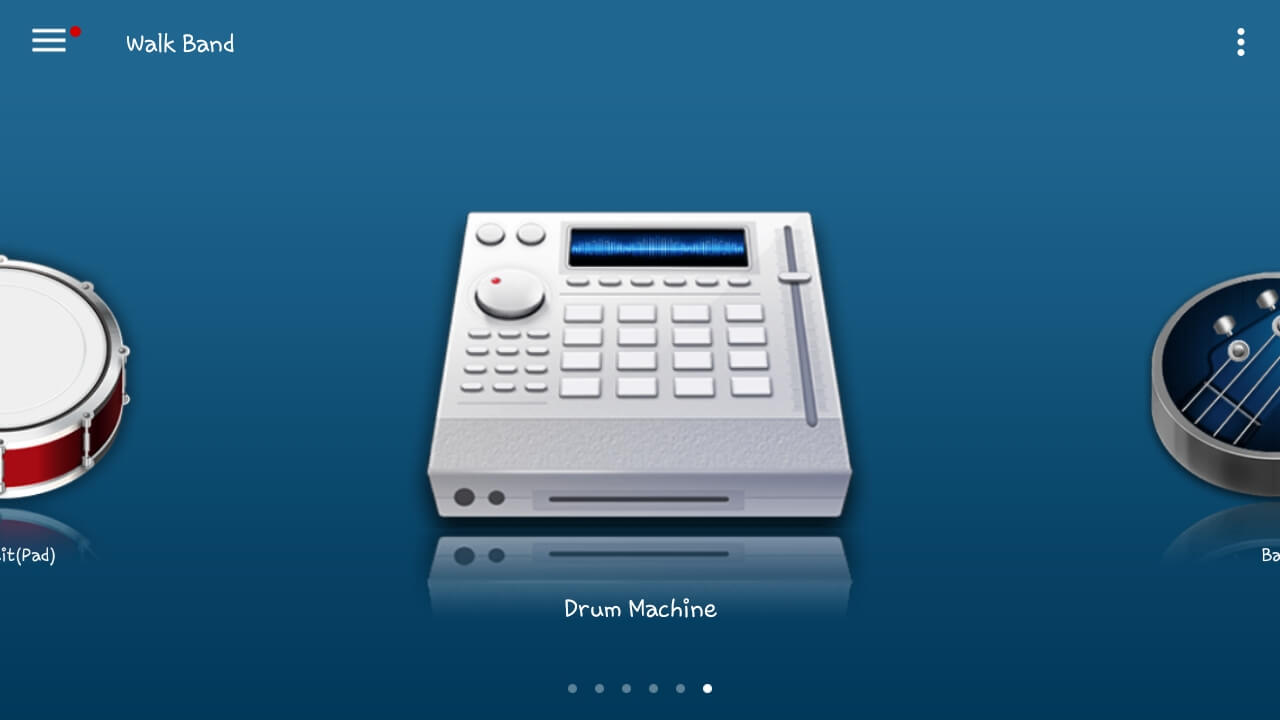 Walk Band is an Editor's Choice app with a 4.3 star rating on Google Play and more than 50 Million downloads. It's currently one of the best Android equivalents to GarageBand that you can find in the market. Backed up by great user ratings.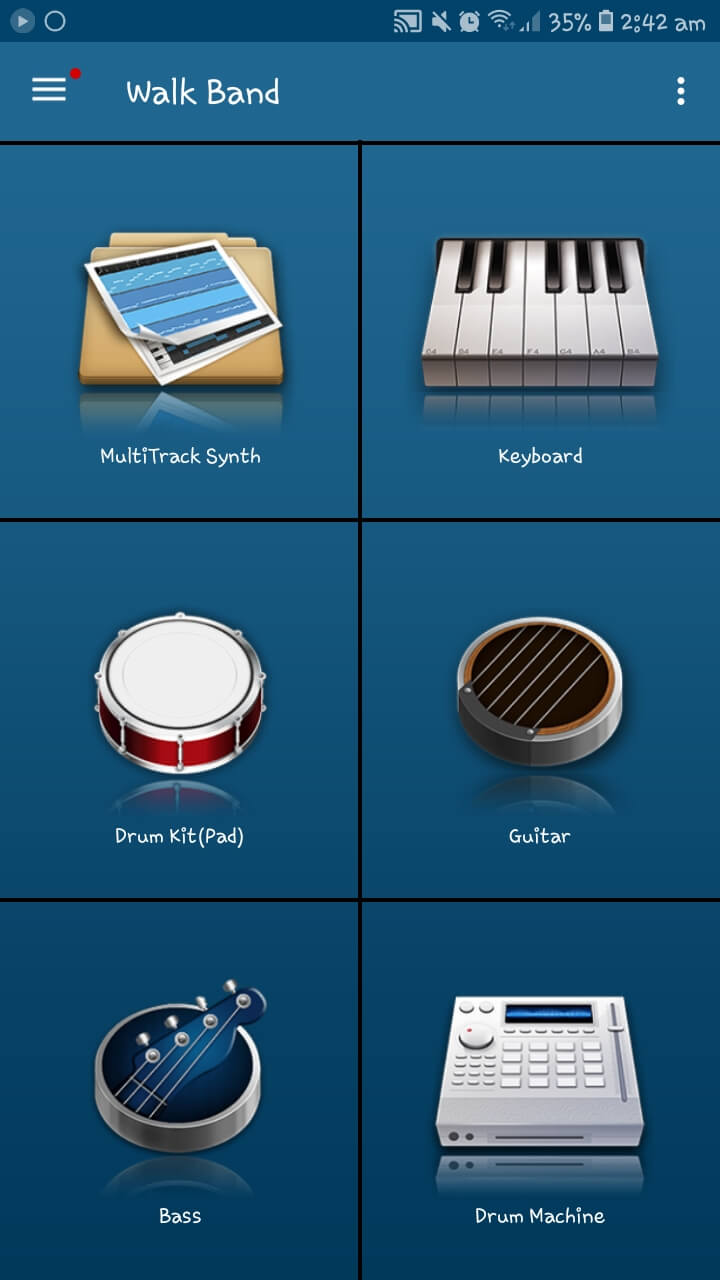 Features:
Musical Instruments:

Piano keyboard

Guitar solo & chords mode

Bass guitar solo & chords mode

Drum pad & kit mode

Drum machine, Beats Pad Mode

Usb midi peripheral keyboard support

Multitrack Synthesizer(Mixer)

Midi track recording & editing

Voice track recording & editing

Piano roll mode editing

Midi to mp3 conversion
Installation is free with in-app purchases.
Download it here:  Walk Band
Song Maker by Brain Vault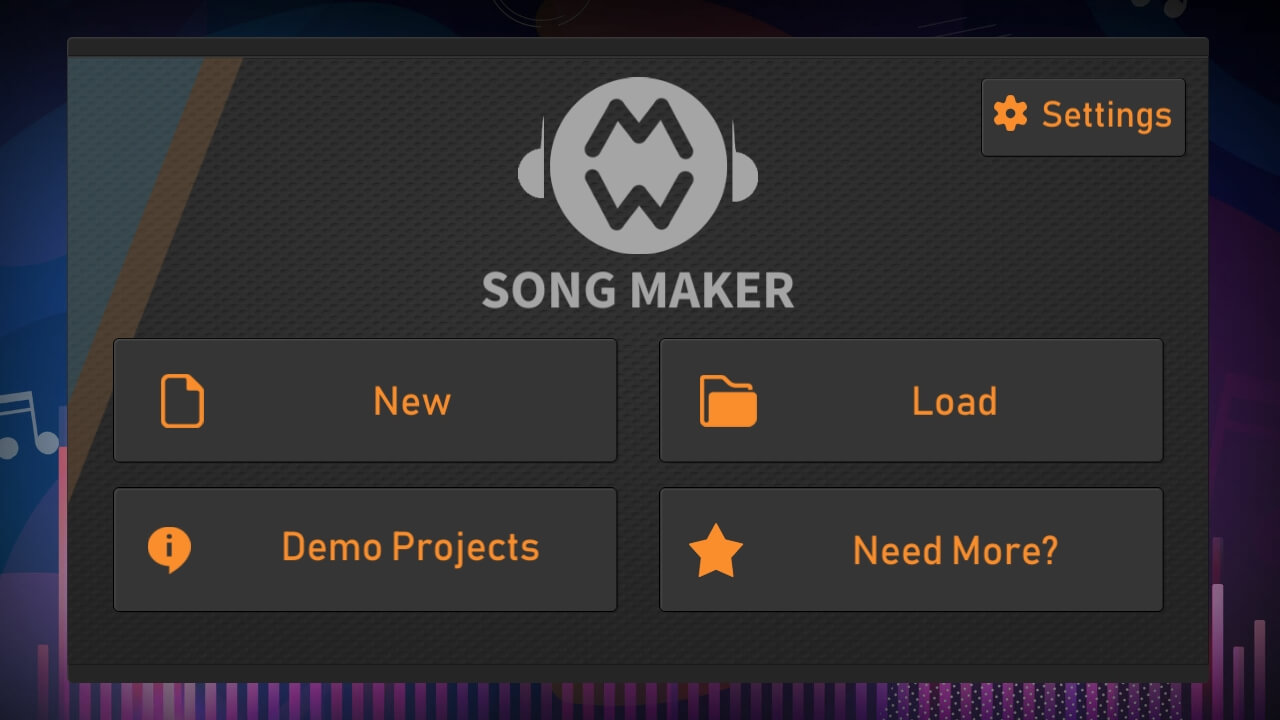 Song Maker is a free music maker and mixer. You can record your own voice and incorporate it to the sounds you make. Rated 4.3 star on Google Play, it's a good alternative for GarageBand. It provides the following sounds categories and loop samples : Bass, Guitar, Trap & Future Bass One Shot, Trap Loops, Hip Hop, Metal Guitar Loops, Metal Guitar One Shot, Drum & Bass, Kick, Clap, Piano, Piano Loops and a song maker to compose music
Features:
Thousands of free sounds, beats and loops ready to use in unlimited combinations

compose all beats on different tracks in a single melody

Music library with Bass, Hip Hop, Trap & Future Bass, Metal, Drums and special #beats for DJ

Music demo projects : Metal Demo, HipHop,Trap & Future Bass Marshmello style demo project

Listen to the track while recording your voice for a new jam session

Save your melody and let your friends listen to it

Music editor for sounds and loops
Installation is free with in-app purchases.
Download iit here: Song Maker
Remixlive by MixVibes
Remixlive is an essential app for instant remixing, a winner of "Most Innovative Apps" award. It has a good sound quality with a simple interface which makes it easy to navigate. 
Features:
 Launch loops in perfect sync.

 Finger drum in real time.

 Shape the sound with 6 live-controllable FX + 6 beat repeat pads.

Import songs from your library.

Ableton Link: play in sync with any Link-compatible app or Ableton Live.

Advanced sample editing: ADSR, Transpose & Reverse.

Pad Recording: capture sounds through the device's mic.
Installation is free with in-app purchases.
Download it here: Remixlive
Music Maker JAM by JAM Just Add Music GmbH
You can pick from thousands of studio-quality audio loops, some for free and others you can purchase within the app. You will love exploring music and your talent with this app that's rated 4.6 stars on Google Play!
Features:
Remix FREE / premium audio loops from store.

Add vocals to your track on top of studio-quality beats.

Acquire FREE virtual currency to buy even more loops.

Apply FREE / pro FX & harmony features to your beats.

Record your own track and instantly share it with fans.

 Download samples from several genres like: trap, hip hop, RnB, house, EDM, techno and more!
Installation is free with in-app purchases.
Download it here: Music Maker JAM
Splash by Popgun Labs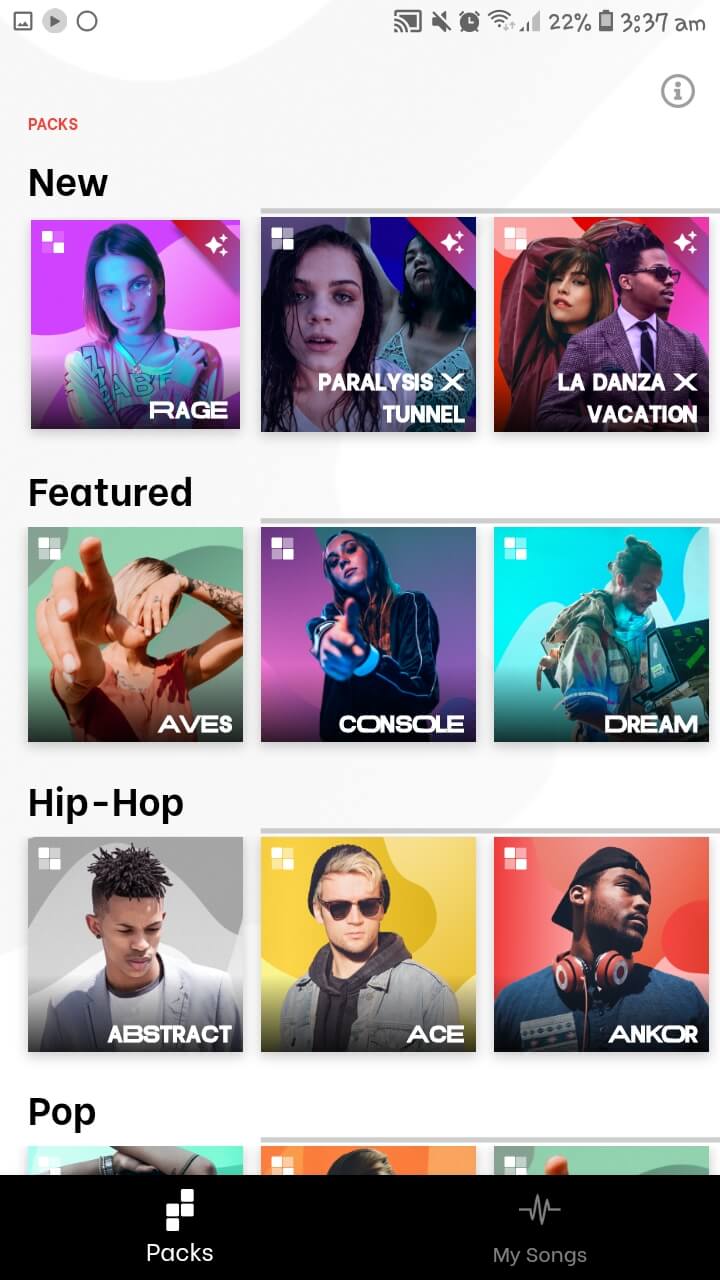 Splash is a light, all-in-one beat maker and drum pad that makes recording and music making the easiest it can be! It's 100% ad free(which is rare) so the users love it! This 4.7 star app for musicians is surely a must-have!
Features:
Royalty-free music! Whether you want to show your music to friends and family, upload it to Spotify or create a song for your youtube channel, Splash gives you the freedom to take control of your music. After all, you made it!

100% free, no ads! Spend more time creating and less time waiting.

New sound packs added weekly – with new packs added weekly, never run out of inspiration.

An extensive music library of 60+ FREE sound packs from popular music genres including Hip-Hop, R&B, EDM, Dubstep, Trap, House, Trance, Drum & Bass and more!

Free customisable DJ effects including Filter, Flanger, Delay and Reverb to add another layer to your track.

Save your music, customise your album artwork then share it with friends, family and the world!

Prototype new song ideas in seconds. Splash is the all-in-one music creator and music composition tool.
Installation is 100% free!
Download it here: Splash
BandLab – Music Recording Studio & Social Network by BandLab
BandLab is a great app for making music on your smartphone. Interface is clean and very user-friendly making it easy to record and layer in different beats and loops.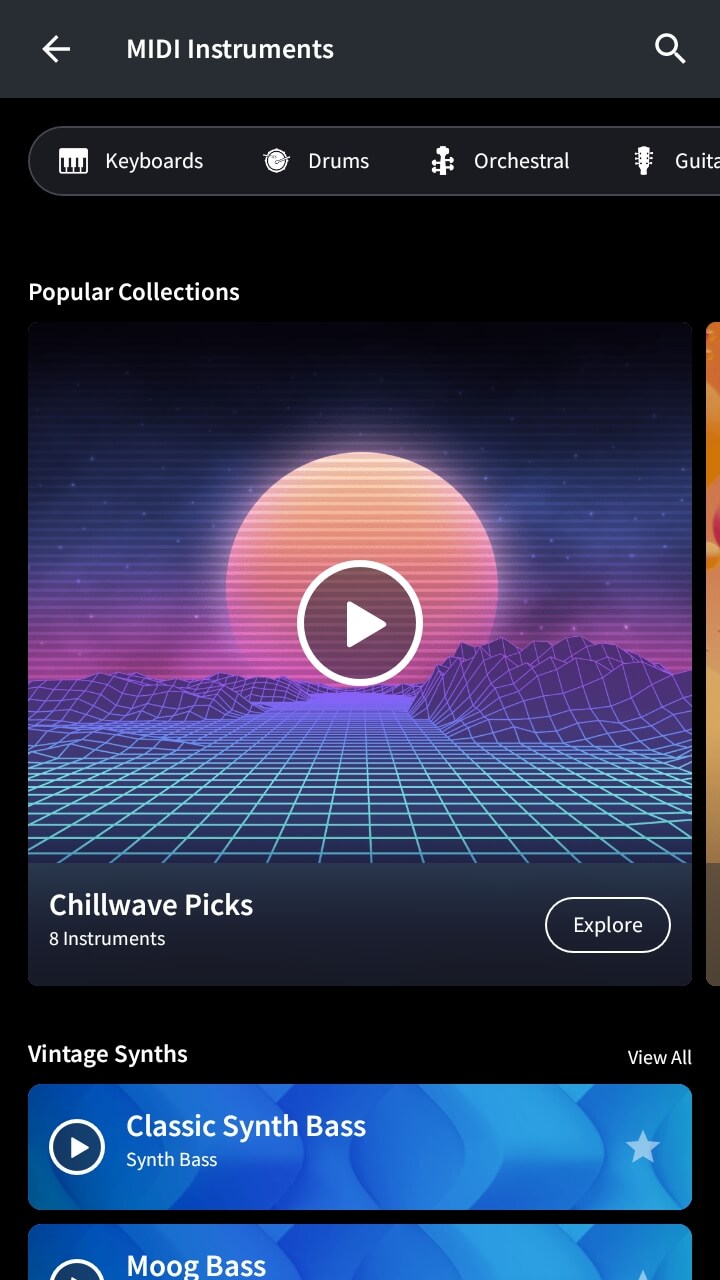 Feature:
12-Track Mix Editor

100+ Vocal/Guitar/Bass Presets

Looper

Creator Kits

100+ Virtual MIDI Instruments

Explore – get inspired by new artists, genres and collections curated just for you

Creator Connect – Team up with like-minded artists just around the corner or halfway across the world!

Mastering – Upload your song or recording and let our built-in equalizer work its magic

Tuner and Metronome

Remix Tracks
Installation is 100% Free!
Download it here: BandLab
Groovepad by EasyBrain
Probably one of the easiest music making apps on the list. The app lets you choose the beat from your favorite genre so you'll know where to start, then throw in different effects, tap on the pads, experiment and make real music. Highly-rated on Google Play!
Features:
An extensive library of unique and eccentric soundtracks

Use Live Loops to create first-rate music that lets you fit all the sounds together with perfection

Amazing FX effects such as filter, flanger, reverb, and delay
Installation is free with in-app purchases.
Download it here: Groovepad
MixPads by Creative Music DJ Apps & Games
Mixpad is a great alternative for GarageBand. It has a great quality of sound samples and is very easy to use. You can create music, make remixes, record and mix some more!
Features:
30 drum pads with original music loops .It consists of leads, bass, drums, voice, percussion and different audio effects

12 creative one shot sound pads for the mixing it in your tracks and beat making. Choose the melodies or rhythms ,also you can use it for finger drumming

9 PRO DJ sound effects of studio-quality: Delay, Reverb, Flanger, Low Pass, High Pass, BandPass, Notch , Low Shelf, High Shelf Filters

REVERSE effect. 

Different sample packs (Trap,Shadow Hop,Big Room,Tech Me,T House ,Drill Trap, Dirty El, Deep and etc) with pro quality

Load your own music or samples

Autoplay mode

Flexible launchpad audio mixer for precise sound tuning and mixing

Unlimited record

Record your voice and then use it in your music.

Database of a wide variety of sound packs and different styles of music

BPM and Pitch controls

Share function

Adjust the volume for each sound column

Convenient bright colours of dj mix pads for better navigation in the application

Supports all screen resolutions and devices

Supports popular audio formats (mp3, wav,ogg & etc) for your dj set

Free full version of DJ mixer 
Installation is free with in-app purchases.
Download it here: MixPads
Is there a working garageband ios apk for android?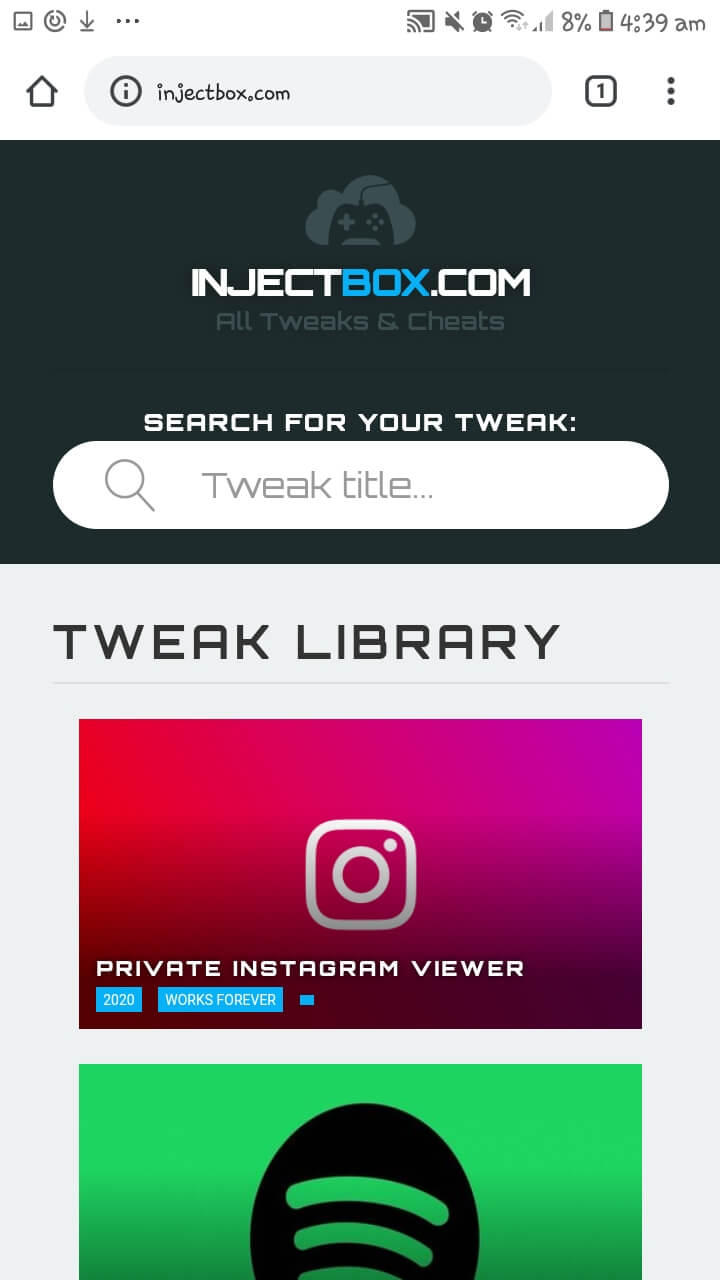 Good question. Actually there is, though it is not advisable since it comes from an unknown source, not from Google Play, many users have claimed that it works. So we tried it ourselves.
Here are the steps:
Step 1
Open your browser and go to InjectBox.com
Step 2
Scroll down and look for the GarageBand App and click it
Step 3
You will see an "Android" button in the middle of the page, click it and give permission to download the file from unknown sources
Step 4
Open the downloaded file and install it.
Step 5
Now that you have the app installed, the developers have integrated some kind of security measures to keep bots away. Just follow the instructions and download their free apps. It's a very easy and simple step. And voila! Now you have GarageBand on your phone.
Let us know if you tried these apps. Some are pretty good that it's so hard to choose! With awesome presets and amazing audio quality, These apps are a seriously great alternative for GarageBand. Let us know if you also tried the GarageBand app on your Android device.
We had so much fun trying them all.  I hope you did too!